How JPMorgan is adapting its ad messaging (and continuing to spend on advertising)
April 16, 2020 • 4 min read
•
•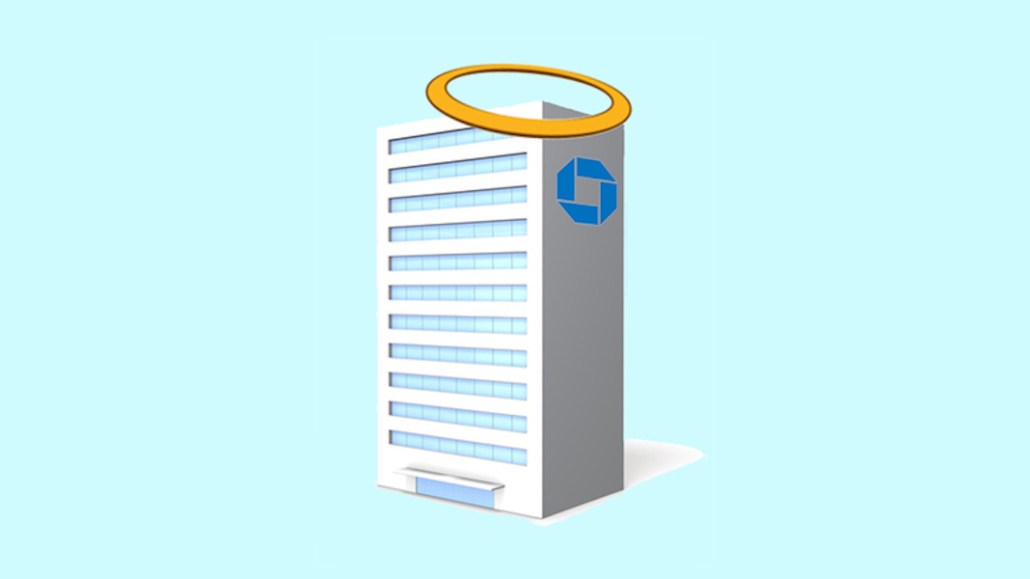 JPMorgan Chase is holding its ad budget steady — and that includes its wealth management division.

The company's latest campaign, "JPMorgan Advisors Are Here For You," was turned around in 10 days in response to the ongoing crisis. It features videos of its real wealth advisors working from home. The spot is running on more than a dozen TV networks — including ABC, CBS, CNBC and ESPN — and addressable and connected TV, plus finance and news sites, a company spokesman said. The ad, which began airing last week, is expected to have an eight-week run.

Parent company JPMorgan Chase Co.'s marketing expenses for the quarter to Mar. 31 only dipped 2% to $859 million year on year. That's despite the bank's profit plunging 69% to its lowest level since 2013 as the bank set aside a $6.8 billion provision for loan losses ahead of a likely economic downturn. 
"Our goal really was to reinforce the fact that we're here and here to help," said Dipti Kachru, CMO of JPMorgan U.S. Wealth Management.
Kachru said her division has been able to take advantage of inventory that had been set aside from other areas of the business and shift its media mix more toward broadcast TV than usual, to take advantage of the fact that many clients are stuck at home.
This interview has been edited for length and clarity.
Have you had to adjust the marketing you had planned prior to the coronavirus crisis?
The heart of the message has been consistent. What did change was the packaging of the narrative and why it's more relevant now. 

From an activation perspective, there was a shift in how we were spending our media dollars. For example, we pulled back our in-person events strategy, as you can imagine.

For this particular message we decided to go much wider in using broadcast television, just given the narrative and reach we were looking for. We continue to supplement that with digital, which is often a core part of our activation.

Are you spending at the same level as you would have been in normal times?
We netted out potentially at the same level. As a few other brands [across the wider JPMorgan portfolio] changed their spending patterns, we had an opportunity to leverage some of that inventory.
Did lower TV ad prices fuel the decision to shift your budget there?
Our starting point was refocusing some of the inventory we already had in market and then supplementing it, so it wasn't completely a net new go-to-market strategy as we brought this to life. TV was less about tapping into an opportunity where others may be pulling out, but more about knowing where our clients are and where their share of mind and time is.
How did you ensure the messaging wasn't jarring at this time for viewers who may have never needed a wealth advisor?
Staying true to our purpose of helping clients make better decisions with their money and keeping our message really simple helped us feel really comfortable with what we go to market with.
We wanted to focus on showcasing the fact we have both the depth of expertise in our heritage and history as well as the 4,200 advisors who are here to help our clients through this incredibly difficult time.
As a CMO, how do you plan at this time of uncertainty? And how often do you reassess those plans?
There's a foundational long-term plan in terms of the outcomes we're trying to drive, the key messages that are closely related to who we are as a firm [and] how our products and services serve our clients.
What's evolving is the focus in the near-term around message relevancy. Right now we're single-mindedly focused on making sure we have the appropriate level of advice and insights available to clients who are thinking about their next steps with their money.
Whether we are managing their money or not … we are making sure that content and expertise is available through our website, engagement platforms … through client calls we are doing — inviting investment clients as well as broader JPMorgan Chase clients too
Has the crisis better aligned the wider JPMorgan Chase marketing group?
This has further integrated channels of communication. We have been better aligned in making sure we are not tripping over each other as we bring messages to market. We have also rallied together to bring speed to market and remove steps and processes along the way that may not have been required.
This has created even more sense of urgency to communicate and share to help serve often the same clients with more timely and relevant messaging in their journeys.
Has your budget been tightened?
No. More specifically, within the wealth management business, I think there's high conviction in how we are spending our dollars right now and the role those dollars play in helping us better serve our clients.
We haven't pulled off marketing … in fact, we've leaned in to make sure we're actively engaging our clients in ways that can help them.
https://digiday.com/?p=364365
October 4, 2023 • 7 min read
•
•
There are still those who believe that AR has a place in the marketing funnel, however big or small right now.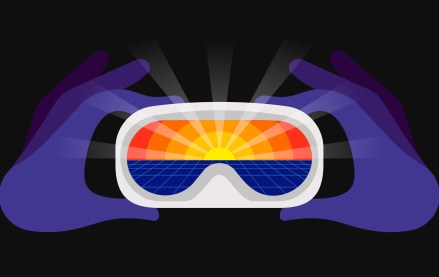 October 4, 2023 • 3 min read
•
•
With Pokémon Go revenues falling year-over-year, Niantic, its developer, is looking beyond its popular augmented reality game to generate profits.
October 3, 2023 • 2 min read
•
•
In episode four of the "Is This The Metaverse?" narrative podcast, Glossy international fashion reporter Zofia Zwiegliska spotlights the brand opportunity when it comes to fashion in the metaverse.