The restaurant industry is searching for assistance from external sources during the coronavirus pandemic and food publishers are stepping in to help.
Food & Wine, Eater and Thrillist have set up fundraising features on their websites, used their platforms for promotion and restructured entire franchises around providing additional service to industry workers.
Food & Wine's F&W Pro platform has published several guides, including one on mental health and sobriety resources and another on how restaurants can benefit from the stimulus package — all free of charge.
"More than three weeks ago as restaurants began to shut down or pivot to take out, we saw the industry as the point of the spear of what is happening in the economy. The first few million of the unemployment spike were restaurant workers," said editor-in-chief Hunter Lewis.
The July print issue of Food & Wine was planned as the restaurant issue, with the announcement of the 2020 class of its Best New Chefs awards franchise, leading up to the Food & Wine Classic in Aspen, Colorado. The event is now canceled; the issue will instead focus on the impact of coronavirus to restaurants.
Eater is taking a much more localized approach to serving the restaurant community by using its journalists in two dozen cities to cover local laws and inform consumers on how they can support their favorite restaurants right now.
"A vital public service for restauranteurs is around understanding new guidelines," said editor-in-chief Amanda Kludt, which is coverage that has to happen on a very local level. Eater's updated content strategy initially focused on news but now features more service, like how to talk to landlords or insurance companies about delaying payment.
While only 10% of Eater's audience consists of restaurateurs, Kludt said the pandemic is continually affecting where consumers (the other 90% of Eater's audience) can eat, so the editorial team created local maps on where people can order takeout or delivery, donate money or where they can purchase merchandise and gift cards to restaurants.
Chefs and restaurateurs were also given access to Eater's Instagram Live platform in order to lead a cooking or drink making class, all while promoting a charity or including fundraising links for their businesses.
Eater's traffic increased by nearly a third year over year from March 2019 to March 2020. Comscore reported that in March 2019, Eater.com had 11.5 million unique visitors, which would bring March 2020's total unique visitors to approximately 15.3 million.
Meanwhile, Thrillist is promoting a national restaurant workers nonprofit, called the Restaurant Workers' Community Foundation.
According to Thrillist chief content officer Meghan Kirsch, all in-house display banner ads on the site were updated to highlight the RWCF and donation widgets were embedded in articles that allow readers to donate to the charity without leaving the site.
Thrillist also started doing virtual happy hours with bartenders on Instagram live where people can swipe up and tip the bartenders or make a donation to the foundation, Kirsch said.
The brand launched a new video series called "Ghost Kitchen," which highlights takeout only restaurants during the pandemic and gives them free promotion. Since out-of-house production has almost entirely stalled for publishers, recent episodes have been filmed entirely by the restaurateurs themselves, Kirsch said. The subjects are given a style guide for how to shoot — usually on an iPhone — and then the brand's editors take that content and edit it themselves.
Thrillist's audience — which had more than 21 million unique visitors in February, according to Comscore — is also primarily consumers, however she said, "they're affluent with disposable income and love going out to eat. We're trying to channel the energy and give it back" to restaurants.
https://digiday.com/?p=363425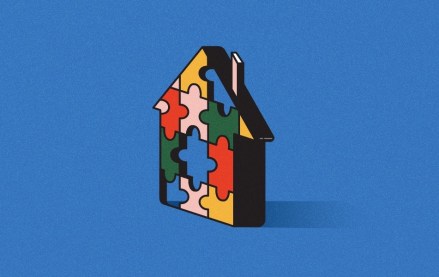 September 22, 2023 • 4 min read
Apartment Therapy's president Riva Syrop took the stage at the Digiday Publishing Summit to discuss the convergence of commerce and sponsorship revenue within its Small/Cool event.
September 22, 2023 • 4 min read
Media execs took stage at the Digiday Publishing Summit to discuss the growing importance of ROI in ad campaigns this year.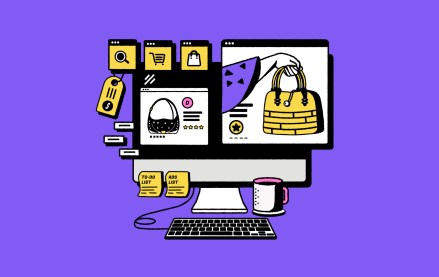 September 22, 2023 • 4 min read
CEO Satya Nadella said AI assistants will be as ubiquitous as PCs and will help users navigate across apps, operating systems and devices.