The rapid rise of TikTok as the latest trending social media app is starting to catch the eye of brands.
Marketers like Bayern Munich, Red Bull and Sony are using TikTok in a variety of ways, mostly to experiment with creative methods of reaching a younger audience rather than as an established sales channel. In a sign of the times, few are rushing in with big setups, choosing instead a cheaper, test-and-learn approach.
"We can reach a younger target group via creative storytelling with TikTok, from which we are seeing high interaction rates," said Felix Loesner, head of social media at Bayern Munich, which launched its profile on the app earlier this month. Since the launch, the page has gained 75,000 fans from 11 posts. Those posts have been viewed over 4 million times and have attracted 400 likes.
By the end of 2019, the German football club wants to have 1 million fans, said Loesner, whose plan for the app currently revolves around producing four to five weekly clips. Clips on the club's profile mainly consist of players such as Serge Gnabry performing dances that have gone viral. It's a similar approach taken by Bayern Munich's rival Borussia Dortmund, which has posted 16 times since it launched its profile at the start of April. TikTok's status as a gateway to the quirky world of dance routines has made it easier for football clubs like Bayern Munich and Borussia Dortmund to build a presence given so many players now celebrate goals by doing dances.
Bayern Munich's content strategy for TikTok is run from the club's German headquarters, though its marketers in the U.S. and China also contribute.
With marketing on the app in its infancy, there's less competition for early adopters and that means it can be a cheaper alternative to established platforms like Snapchat and Instagram for the likes of Bayern Munich. There's potential for low-cost viral marketing campaigns that could generate engagement at a fraction of the cost of ads on more established but crowded platforms. That's why Loesner sees it as an organic play for now. Brands including Red Bull, Nike and Coca-Cola have taken a similar approach, with each verifying their profiles on the app.
Part of the reason advertisers like Red Bull, which has 2.4 million followers on the app, have seen their audiences swell in a short period of time is due to the fact that people can sign into the app with their Facebook account. "Brands can use the technological bridge that exists between Facebook and TikTok to drive followers from one platform to the other," said Thibaud Clement, CEO of social media scheduling tool Loomly. "It's a growth hack."
A big draw for using TikTok is the creative aspect of the app, which essentially allows anyone to become a creator. GlobalWebIndex data revealed that 66% of TikTok users like seeing other people's creativity and 60% like being creative with the videos they make. If Instagram's pitch is focused on turning all its users into photographers, then TikTok wants its users to become videographers, according to its pitch deck.
Record labels and their artists were among the first to see the marketing potential in the way TikTok users circulate music content. Six in 10 users of the app like to share their music discoveries on social media, per GlobalWebIndex, while 53% share music videos specifically.
Sony Music turned to TikTok earlier this month to promote the hit single "Haaye Oye" by Ash King. It created a first-of-its-kind musical sticker, which featured through the song's music video. The record label is incorporating TikTok into more marketing campaigns for artists who have the right persona, and tracks that chime with the app's younger demographic, said Anya du Sauzay, head of digital marketing at Sony Music.
It's clear that music content, from better-known musicians and small-scale creators alike, has the potential to do well on the platform, said du Sauzay. There's a direct link with viral success on TikTok with streams on services like Spotify and consequently success in the charts, she added.
Creating content specifically for a profile on a new app can be a costly investment for limited reward. Compared to Snapchat and Instagram, TikTok's offer to advertisers is limited, which leaves many to question the return in the absence of a suite of targeting and measurement tools — so much so that it's often easier for those advertisers to run smaller campaigns with TikTok influencers, who can offer a better guarantee of success on the app thanks to the audiences they've already amassed. Influencers are also a cheaper alternative to those on other social networks.
According to numbers from influencer marketing firm Noir, cited by The Telegraph, between 1 million and 2.5 million followers would cost around £500 ($646) to £800 ($1033) per post on TikTok, whereas an advertiser would expect to pay £8,000 ($10,339) to £9,000 ($11,632) on Instagram. The issue with influencers on TikTok, however, is that brands have to be ready to cede more control to them than ever.
"TikTok is currently a platform where you as a brand have to let influencers do their own thing; otherwise, the content won't have the connection you're trying for," said Zanna Wharfe, senior strategist at We Are Social. "In the past, brands have treated influencers as traditional advertising talent; whereas now, we're seeing the ones we work with adopt a more collaborative approach, which means looking at what that talent is doing on a platform like TikTok as opposed to just being drawn to the follower count."
https://digiday.com/?p=332149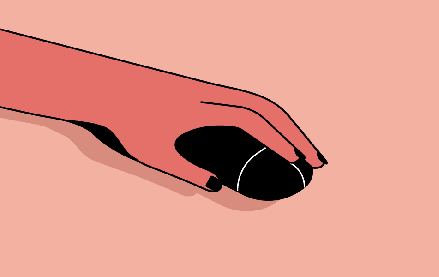 December 1, 2023 • 3 min read
People claim that the role of chief diversity officer is vanishing. However, AI is booming, and the CDO can help ensure responsible AI.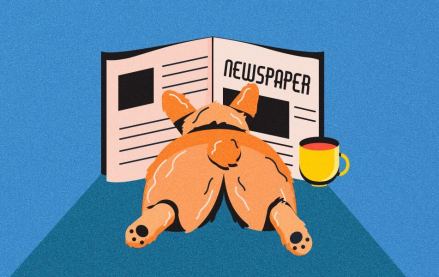 November 30, 2023 • 4 min read
Digiday+ Research found that publishers' programmatic ad revenue didn't quite live up to expectations this year, but they still see it as a growth area.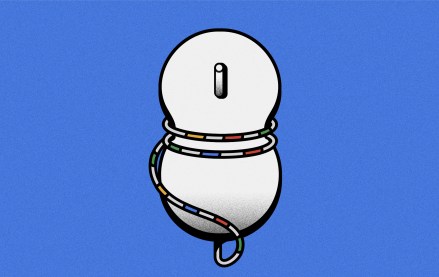 November 30, 2023 • 13 min read
For a couple of publishers, referrals from Google are down upwards of 60%.