In the world of digital publishing, BabyCenter is by this point old media. The site, aimed primarily at pregnant women and mothers of young children, dates back to the late 1990s, when blogs, social media and iPads were not even a futuristic fantasy — and parenting magazines still ruled. Yet in a way the site was always ahead of its time; owned by Johnson & Johnson, it predates the current trend of brands as publishers by at least a decade. In fact, on Nov. 3 BabyCenter will present its latest research as part of its 21st Century Mom Insight Series. Tina Sharkey, a veteran of AOL and other Web publishing giants and now BabyCenter's president, talks about staying relevant in a rapidly changing media landscape.
When it comes to native Web publishing, BabyCenter has been around forever compared to some competitors. How do you stay relevant in a sea of a thousands of mommy blogs and "everyone's an expert" message boards?
Our investment in original editorial that is expert-led and curated over time is a huge competitive advantage. And we do it in every BabyCenter around the world unique to that region. When you combine that with the mom-to-mom wisdom of the BabyCenter community, you get a powerful and unique experience. Yes, we're a destination, but one of the reasons that BabyCenter is what I call "remarkably right" is that we package all of those elements and deliver them to a user's inbox at exactly the right time. We believe that all of these things — the voice of the blogosphere, other moms, and our expert editorial — keep us ahead of the crowd.
I imagine BabyCenter is very dependent on search traffic, like moms searching for very specific needs like "how to get my 20-month-old to stop hitting me." How tempted are you to cater to such narrow editorial, a la Demand Media, versus using social media to drive more traffic.
Because we create all of our own content — and it's quality is high — we perform well in organic search results. That said, we're big believers in a blended approach. I talk a lot about "the journey of motherhood," and that phrase is very apt when you look at the discoverability of our content. Whether it's someone searching on a question like you mentioned or a woman using our MomAnswers product, to our Twitter and Facebook communities, it's all about a mix of expert-and-user-generated content and being a resource for mom whenever and wherever she needs information or support.
With the success of sites like CafeMom (and the demise of The Nest), are you tempted at all to include more lifestyle content?
We support mom in her entire journey of motherhood and that means more than breast feeding and sibling rivalry. So lifestyle is something we do every day. We've always had a very large and robust food area; we do a lot on fashion. I think that BabyCenter is very zeitgeist, mealtime moms, social moms, shopping moms. Our Momformation blog is a top mom blog in the U.S. for exactly this reason, because it's a great gathering place for broader conversations about celebrity, life and home, and fashion for women. Looking at the blog just now, the top posts are about  what it's like to be a military mom, when to start solid food, and Jennifer Aniston's recent Elle Magazine cover story.
Advertiser demand for video is robust, but Web video doesn't seem to be the way most moms get service info online. What is BabyCenter's video strategy?
Video is a huge pillar at BabyCenter and an important part of our original content mix. We have the largest archive of video for moms. We stream more videos in a week on the pregnancy and parenting topic than many cable channels do. Video is integrated into just about every editorial that we do and every video on BabyCenter is optimized for mobile. How-to video is key for our business; for example, how to install a car sea, how brush a toddler's teeth, how to take a child's temperature, etc. Video is also a really significant part of our appeal globally. The universality of the pregnancy experience is something that's very powerful to women in other parts of the world where regular, detailed pre-natal care is not as common as in the West.
Does a site like BabyCenter have a strong enough advertiser base that it can avoid using ad networks, exchanges and DSPs? Or do you have a strategy there?
We have a phenomenal relationship with many of the top advertisers in the world, and we work closely with them to develop products as well as targeted, immersive, stage-based, integrated campaigns that meet the needs of our audience. Having said that, a small portion of our inventory gets monetized through a few select premium ad networks.
https://digiday.com/?p=2208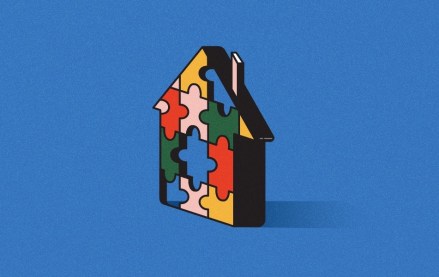 September 22, 2023 • 4 min read
Apartment Therapy's president Riva Syrop took the stage at the Digiday Publishing Summit to discuss the convergence of commerce and sponsorship revenue within its Small/Cool event.
September 22, 2023 • 4 min read
Media execs took stage at the Digiday Publishing Summit to discuss the growing importance of ROI in ad campaigns this year.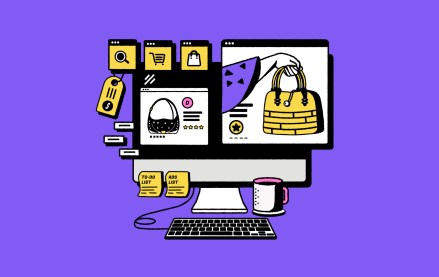 September 22, 2023 • 4 min read
CEO Satya Nadella said AI assistants will be as ubiquitous as PCs and will help users navigate across apps, operating systems and devices.