Holiday cards and house ads: The role of publishers' content studios is ever-expanding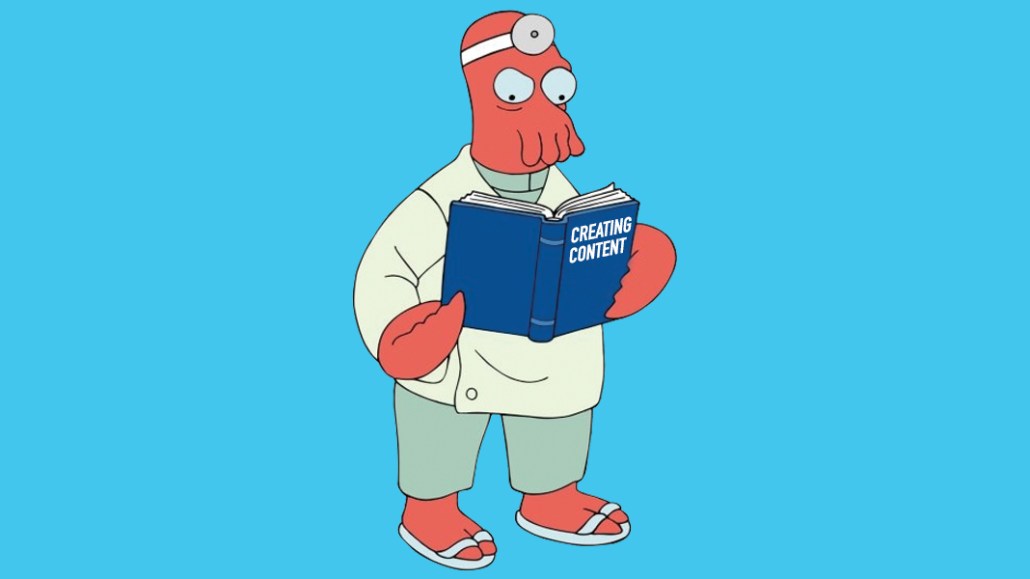 On any given day, Time Inc.'s branded content studio, The Foundry, is churning out campaigns for advertisers, to the tune of more than 1,000 over the past two years. But the studio is also doing in-house work, whether it's designing materials for its new pet owners' subscription service, PetHero, or creating animated GIFs to promote subscriptions of People.
It's an example of how publishers' branded content studios have expanded beyond their origins. The New York Times' 160-person T Brand Studio used to be just about selling branded content to advertisers. Now, it also does partnerships to fund editorial content like video and podcasts, and it pitches agency-like services that let the Times compete for advertisers' budgets that may not include any Times media at all. As T Brand Studio's creative talent improves, Sebastian Tomich, svp of advertising and innovation at the Times, sees it pitching against outside creative agencies for the Times' own brand campaign work.
"It's gone from being a kind of skunkworks operation to being the core thing that we sell on a daily basis," he said. "The New York Times ad offering is led by the content studio."
The expansion of branded content teams also speaks to their growing influence. Taking on added duties like this serves an optimization purpose. While agencies expand and contract their staffs as the workload ebbs and flows, publishers' branded content studios tend to have full-time staffs, which is one reason why these teams face profitability struggles. Doing more things can make the studio look more productive. And creative service teams that do the marketing for the titles may be diminished or no longer exist.
For a newer publisher, Food52, a site for home cooks that started in 2009, the creative team that does its branded content was never walled off from the rest of the company. The 41-person team creates all the content for the site, its cookbooks, online shop and advertisers.
"When Food52 was a smaller business, it just made sense to have one nimble team producing content for the different sides of the business," said Sam Stahl, the company's CRO. "As our business and company has scaled, we found that a creative team that is able to speak in one consistent voice and is able to truly understand how our readers or shoppers interact with our brand produces better content for our advertisers, for our shop and our readers."
The Foundry isn't hurting for things to do, but it does have a big creative staff (120 and growing) that can help out Time Inc.'s titles if they need support, said Chris Hercik, chief creative officer of the division. "I wish I had people who were free to do other things; everybody is working nonstop," he said.
Because content studio teams are used to working quickly and adapting to different client demands, they're well-positioned to help out with other publisher projects that require the same level of creativity and flexibility, said Melanie Deziel, who used to work for T Brand Studio and now consults to publishers' content studios.
"Publishers might leverage their content studios' writers, designers and producers for internal projects — like designing the company holiday card or working on nonnative ad products — as well as external projects — like creating house ads for print and digital campaigns, designing event marketing assets like signs and booths or creating presentation materials for executives for conferences and other industry events," she said.
There's a natural overlap between doing custom content for advertisers and marketing the publication itself, which is why the functions are merging at some companies. There are pros and cons to branded content teams expanding their role, said Annie Granatstein, head of WP BrandStudio, the branded content arm of The Washington Post. (The two functions are separate there.)
"The pro is, your proposals may feel more cohesive because when you get an RFP, your response has to talk about the custom content but also be from someone who knows about marketing the publication," she said. "The con is, someone who spent a career marketing the publication is not necessarily the person who's going to come up with a content campaign. You may be losing some specialization."
The expanding role of the content studio also hasn't gone unnoticed by edit teams that are often getting squeezed. As one editor grumbled: "We would love to have those budgets in editorial. But we get to do what we want. We don't have to do some of the terrible work they have to do."