Hodinkee's Ben Clymer: Flipping from advertising to commerce revenue is difficult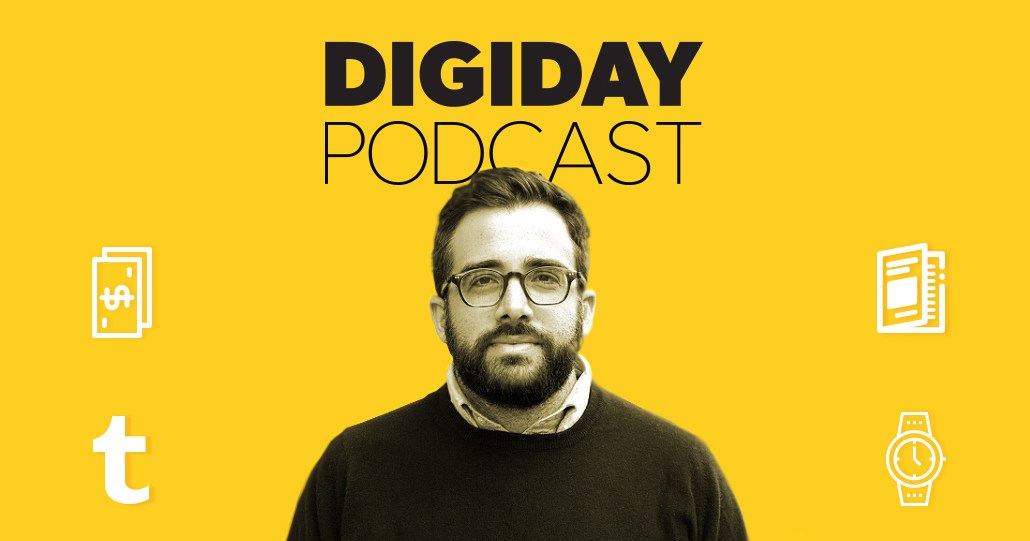 Subscribe: iTunes | Google Play | Stitcher | Anchor
For many people, their phone is all they need to tell time. Hodinkee is not for them.
Hodinkee has built a media brand for those passionate about mechanical watches. It started as a Tumblr page by Ben Clymer, who was working on Wall Street at the time. Clymer turned Hodinkee into a leading source of content related to watches, even helping Jay Z find a watch for a performance at Carnegie Hall.
Since then, the business model has evolved from entirely depending on ad dollars to making 65 percent of its revenue from e-commerce.
"We know what we do editorially sells things. When we write a story on anything, it will move the needle [in sales]," said Clymer on this week's Digiday Podcast. "For years, we would cover this, there was no kickback and no affiliate links. Then we [figured], we're creating this demand and selling watches for people for peanuts, so we said, 'Let's sell our own stuff. Let's prove to these brands that our audience is willing to buy based on our results.'"
Clymer discussed how he created the brand, turned the business around and more on this podcast. Edited highlights appear below.
Luxury for men
"We'd hit on something that hadn't been approached before: An approachable vehicle to explain this world of high luxury to men. We don't talk about that enough. We're the only digital publication that focuses on men in luxury. [When] we launched an e-commerce platform that as based on Shopify in 2012, we designed straps for vintages Rolex and others with a partner in Italy. GQ, Esquire and Hypebeast started writing about it. We sold out within a few hours. The strap and accessories business started to explode. Then we got into pocket squares, we did other collaborations, and eventually we did limited edition watches with products that said Hodinkee on the back. It would sell exclusively through us, we would take wholesale margins like any retailer. Our benefit was extending our brand and aesthetic into these legacy brands and for the brands, it was the cool factor."
Differentiating from trade publications
"There are several watch publications out there, but they're trade focused. I didn't know there were PR people for these things. That was the greatest thing to happen to me. Had I known, I'd ask the PR people to tell me what to write. That's what differentiated us. I was writing about what interested me. We had a different voice with a fresh take on the brand."
Expensive things need rich people
"We need the wealthy folks. We're selling expensive things that are totally superfluous. We try to not divide the way we speak to people [based on their wealth]. For selling a Swatch worth $150, we package it the same way as we would a $60,000 watch. [The demographics] is 90 percent men and effectively young and wealthy. The average age is 35-38. The household income is well above $250,000 in large metropolitan cities."
Staying focused while growing revenue
"For 2017, it was 65 percent commerce and 35 percent ads. To make that flip from 100 percent ads to a majority in commerce is very difficult, but easier for us as a small company. It's very tempting for your vanity to do this again in cars or architecture. It would be foolish to take our foot off the gas and cover cars. It's about hitting the right people, not the most people. We don't want to be the biggest anything. We just want to be the most influential."