Hippeas preps e-commerce site to keep Amazon at arm's length
November 23, 2017 • 4 min read
•
•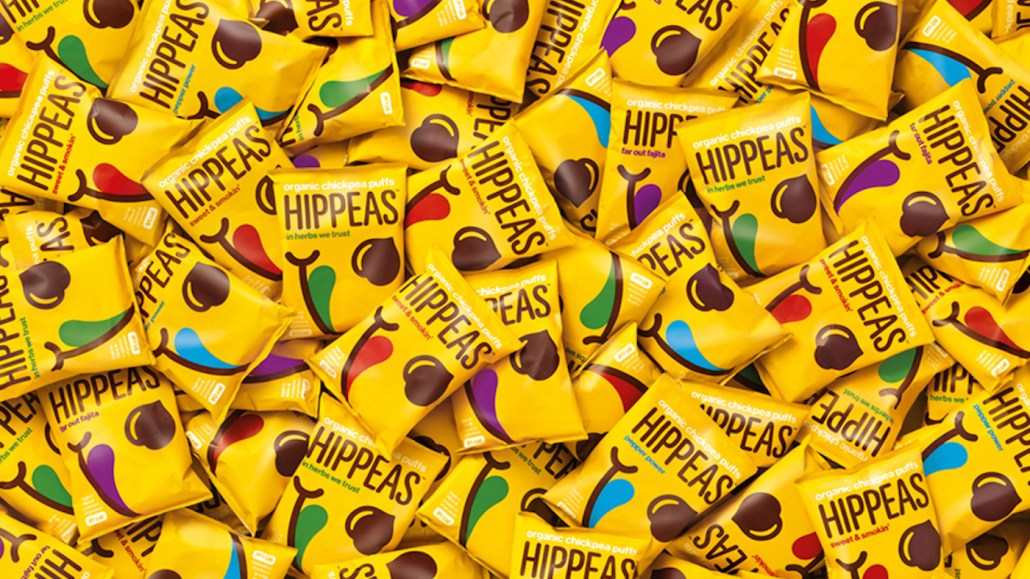 Chickpea snack brand Hippeas has gone from zero to making a million dollars a month in revenue in less than two years. While Amazon orders have fueled those sales, the startup wants to keep the retailer at arm's length by launching its own e-commerce site.
The site is expected in 2018. Selling directly to shoppers is a priority for Hippeas, with founder Livio Bisterzo fearing the momentum behind the business will fade if it doesn't sidestep retailers. On its current sales trajectory, which puts the business at £7.5 million ($10 million) this year and £18.8 million ($25 million) the next, Hippeas is projected to make £100 million ($132.8 million) in sales by 2022.
It will take longer to hit those numbers without going directly to customers, said Bisterzo, who also sees the move as a chance to be less reliant on Amazon. While Starbucks is Hippeas' biggest distribution channel, orders from Hippeas' Amazon store are forecast to hit $3.5 million next year. Although Bisterzo is grateful for both the visibility and increased sales that come with selling on Amazon, he views it as a frenemy.
Having an e-commerce site is important because Hippeas can "fully curate" the experience, which you can't do on Amazon, he explained. Bisterzo wants control of the type of customer data that Amazon possesses. The online behemoth's reluctance to share shopper data has long been a point of contention for retailers on the site, many of whom have no choice but to accept the situation or risk losing revenue by not being on a site that e-commerce research firm Slice Intelligence said accounted for 43 percent of all online revenue in the U.S. last year.
While Hippeas' sales are exponentially growing on Amazon, the site itself is not a marketing tool but a transactional one, said Debbie Ellison, head of digital at Geometry. She pointed to Graze, a U.K.-based snack brand that expanded through a direct-to-consumer relationship, as an example of how Hippeas wants to use shopper data to develop new products and drop products that don't work.
"If Amazon holds stock and fulfills orders, this model cannot work," Ellison said. "It makes sense that Hippeas launches its own e-commerce site to further connect emotionally with their shoppers to drive purchase and product innovation."
Selling directly to consumers also means Hippeas can see what ads drive sales, said Bisterzo. It's difficult to spend "big money" on online ads without having a platform that you can "clearly see a direct return" from, he added. "We would argue that some of our Amazon traffic is driven by our campaigns, but there's no direct correlation when it comes to understanding what works and what doesn't," he continued. "By having a [business-to-consumer] site, we can genuinely start to understand how meaningful our online spend is."
Once the site launches, Bisterzo said more of its ads, which appear mainly on Facebook and Instagram, would encourage people to visit with calls to action.
Bisterzo acknowledges that going directly to consumers will be easier said than done. Larger and richer companies such as Diageo, Mondelēz and Heineken have struggled with e-commerce. Yet unlike those companies, Hippeas isn't a legacy business with retailer commitments to appease and deep-rooted customer behaviors to change. "I don't see many consumers buying cases of Pepsi from Pepsi.com," Bisterzo explained.
For all the talk of selling directly to customers, Hippeas won't abandon Amazon anytime soon. Hippeas has invested in Amazon to the point where it now has a dedicated member of its team managing its vendor profile on the e-commerce site. Hippeas began as a seller in the Amazon Launchpad program for startups before transitioning to Amazon's Vendor Central, in which it sold in bulk to Amazon rather than directly to customers on the site. In the summer, Hippeas set up its own shop on Amazon, selling directly to customers, which is a "game-changer" for the business, Bisterzo said.
"The big challenge has been becoming a meaningful vendor on Amazon, which we were able to do by driving traffic through some of our campaigns," Bisterzo said. "The beauty of working with Amazon is that you have live data and analytics that you can learn from."
https://digiday.com/?p=264733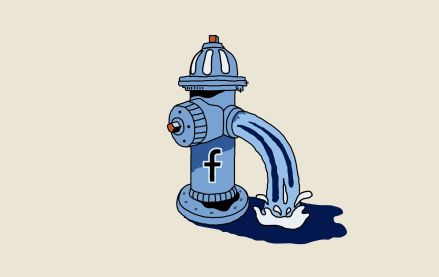 October 4, 2023 • 5 min read
•
•
Publishers are still feeling the effects of a change Facebook made in May that caused a steep decline in referral traffic. Nearly four months later, publishers aren't sure when — or if — that traffic will come back.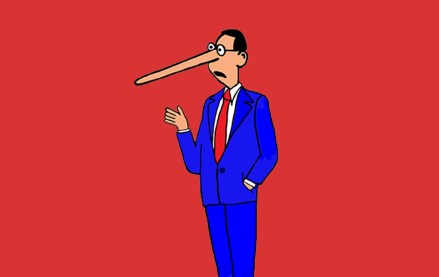 October 3, 2023 • 7 min read
•
•
A new definition for MFAs is available but the vague nature of the guidelines is leading to a lack of standards that might prevent adoption.
October 2, 2023 • 1 min read
•
•
The publishers who attended DPS were focused on the potential upsides of applying the technology to their operations while guarding against the downsides.