Baba Shetty was head of interactive for Fallon, which turned heads in 2001 with the debut of The Hire, the first of a series of Internet films produced by BMW. The fact that the carmaker was willing to put high quality branded entertainment online at a time well before YouTube and Hulu turned heads. Now chief strategy officer tat Hill Holliday, Shetty spoke about the challenges of brand building on the Web.
What does branding on the Internet mean? Is it about making impressions or providing experiences?
I think that, ultimately, branding is about behavior. It's about real people doing things. I think that to be effective on the Internet we need reverse the way most marketers think. Traditionally, we get people to believe things and then we get people to do things. But online, you get people to do something over and over until they believe it. Google is a good example. Can I get you to do a search? Can I get you to do multiple searches? Can I get you to do hundreds and hundreds of searches? Fast forward a few years, and you have a brand. And it's a brand that's about always being there with something when you need it. Bing and others are trying to do similar things. Consumer brands are starting to get that as well. Through behavior you can get people to think differently about what the brand means.
You were on the leading edge of creating branded entertainment with the BMW films, and it seemed, for a moment, that kind of hybrid of advertising and entertainment would explode. Do you have any theories about what happened?
I think the biggest lesson from BMW is that brands can create content that people will seek out. I think that, in the model that existed before, brands always had to borrow interest with something else — via a product placement or some other vehicle. It was a borrowed engagement. What BMW films taught the industry was that well-crafted content from a brand might be something that people voluntarily engage with. Almost every brand is producing content that is intended to be choice-based — something that people would choose to engage with. The BMW film did what it was intended to do and, in some ways, predicted the future of our business. Now we talk to every client about balancing impressions — using a of mix incidental impressions that mass media creates and choice-based impressions. When people elect to engage with your brand, psychologically, that's so much more powerful. As an example, [Hill Holiday client] Liberty Mutual's responsibility project is all about getting somebody to voluntary engage with an insurance company. That intersection of what Liberty Mutual is about and what people care about, that's the idea that started with BMW films.
Is social media useful in creating brand awareness? 
I think that awareness may sometimes be an outcome, not necessarily the objective with social programs. The ideal way to think about social is to think about it as a human conversation, revealing the authentic voice of brands. It's a terrific way to do that; maybe the best way we've ever had to do that at scale. It defies some of the conventional categories we have in this business; for example, it's hard to say at what point in the funnel consumers engage with using social. But in terms of defining the kind of relationship you want to have with your customers, it's powerful.
The Internet has been a great tool for direct response, but less effective as a vehicle for brand advertising. Is that still a meaningful distinction?
I think that it has been great tool for observable direct response. But I think that we are leaving the era of compartmentalization of the Internet. Boundaries are more fluid than ever. Where the response happens is less important than that the response happens. It's valid to say we exposed people to a three-minute film that eventually made them predisposed to respond to the TV spot. That's as valid as the notion that I put a search campaign together online that you responded to. I think where smart marketers are going is designing programs that use the best media to engage consumers and create an experience that's worthy of a consumer's time and attention. And then they create the appropriate forum for the consumer's response. It doesn't have to be all online.
Consumers are much less likely to sit passively in front of televisions and accept advertising messages than they once were. Second screens are becoming prevalent. As the living room becomes crowded with devices, how can marketers make sure that their branding messages are not diluted?
I think the person who owns second-screen viewing is the viewer. During television's prime time, whatever program is on is going to be at least among the topics trending on Twitter. I think that there are terrific initiatives that are happening at networks, providing specific access to co-viewing experiences. You will see that continue. The notion of an active screen and a passive screen is one we have to expect at this point. I think that one way of getting people to engage with your content is to make the navigation as seamless as possible. This is not new. People are very good at finding distractions in the living room. We have a video we show clients of what people are actually doing while they are watching TV. It's pretty wild. Distractions from content have always existed, both physical and cognitive. This is another but, unlike others, it's a form factor that allows a path back to the users. Networks running live Twitter feeds on tablets are keeping people on the couch and engaged.
https://digiday.com/?p=3258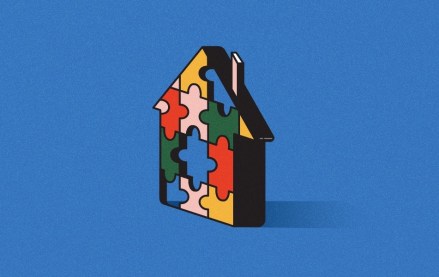 September 22, 2023 • 4 min read
Apartment Therapy's president Riva Syrop took the stage at the Digiday Publishing Summit to discuss the convergence of commerce and sponsorship revenue within its Small/Cool event.
September 22, 2023 • 4 min read
Media execs took stage at the Digiday Publishing Summit to discuss the growing importance of ROI in ad campaigns this year.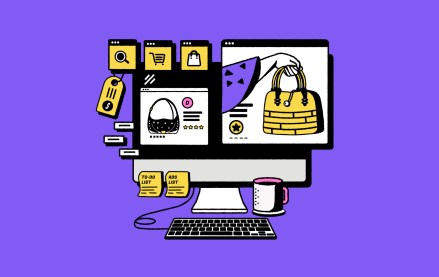 September 22, 2023 • 4 min read
CEO Satya Nadella said AI assistants will be as ubiquitous as PCs and will help users navigate across apps, operating systems and devices.