'He's got that hair': Bloomberg hires first creative ad director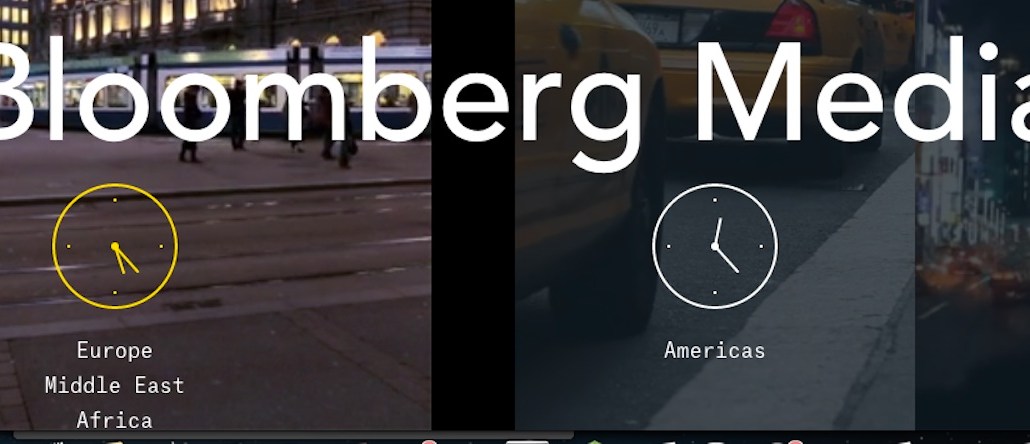 Bloomberg Media's latest hire suggests the financial giant may have a little MTV-envy.
Bloomberg has hired a splashy designer as its first global creative director for ad sales as it tries to accelerate the expansion of its media business.
Allan Wai will oversee the business publisher's Bloomberg Media Studios, a new 15-person division that is charged with creating campaigns for brands that can live across the company's sprawling global website, Bloomberg Businessweek print magazine and TV and radio properties.
Bloomberg, like other publishers, is building up its agency expertise to serve advertisers as they move beyond banners in favor of content-based ad formats that have a better chance of being noticed by consumers. In Bloomberg's case, that's an audience of affluent, globe-trotting executives who are valuable to certain advertisers but hard to reach.
"One of the commitments we've made for the marketing industry is to tell their stories as we do ourselves," said Paul Caine, Bloomberg Media's chief revenue and client partnerships officer. "Many of them are looking for that expertise."
Wai may seem like an unlikely hire for the staid Bloomberg, the media arm of financial news and information giant Bloomberg LP. He doesn't have a traditional sales background. He most recently was the consulting creative director for MTV, and before that, he was manager of digital design and production at HBO, where he designed HBO GO and MAX GO. He's also had creative positions at ad agency Blister, USA Network, RDA International, RCA Records and Guitar World magazine. He'll stand out at Bloomberg, with his gravity-defying shock of bleach-blond hair that he dyes himself.
Zazie Lucke, global head of media marketing for Bloomberg Media, said while Wai comes from "somewhat of an unconventional background," his interest in broadcast and video had strong appeal to her. Bloomberg Media, like other publishers, is putting a big emphasis on video advertising, with its high CPMs. At the Newfronts earlier this year, Caine said he wanted to produce video for advertisers that was as good as the editorial content, and that Bloomberg would offer advertisers for their branded videos to get the same weight as editorial content.
While Wai doesn't have direct sales experience, he's been a leader and done a lot of presenting to clients and branding work along with his work with HBO and MTV, Lucke said. "Because we're focused so much on video, it's great experience to bring to bear," she said. "He's highly creative, but also a leader and manager."
She added: "And he's got that hair, which he's been dying for 10 years."
https://digiday.com/?p=127609