Pinterest has been making the agency rounds as it prepares to introduce ads to its platform, and Digiday has obtained mockups of what those ads will look like.
The images, provided by an agency that Pinterest recently pitched, show that Pinterest is pursuing a native ad strategy similar to Twitter's. That is, Pinterest ads will look almost identical to the "normal" pins they're displayed next to except for a "Promoted Pin" disclaimer at the bottom. They're highlighted with a red border in the deck below, but that is just to single out the promotions to the deck's readers: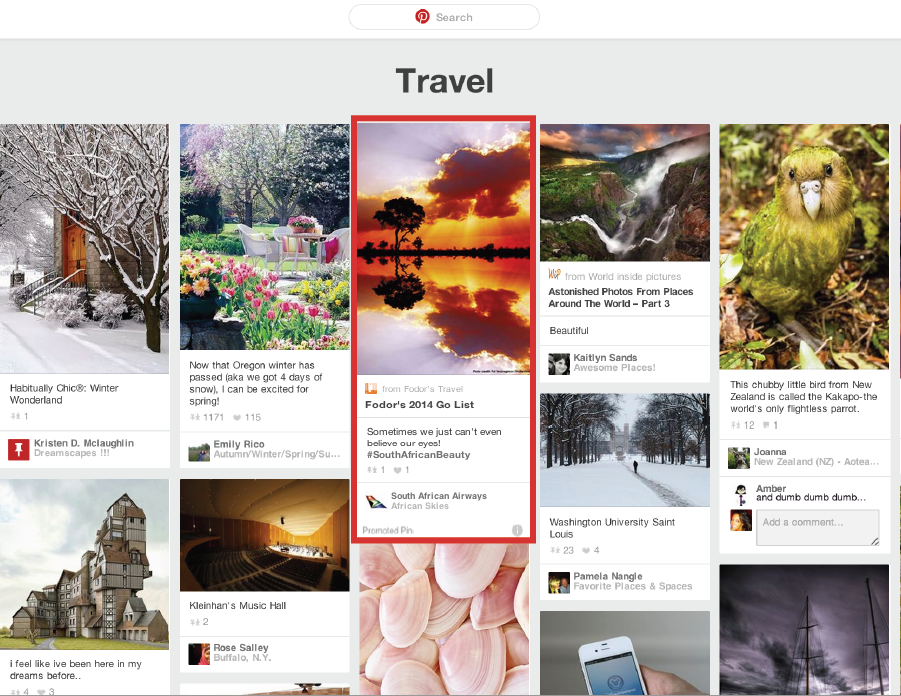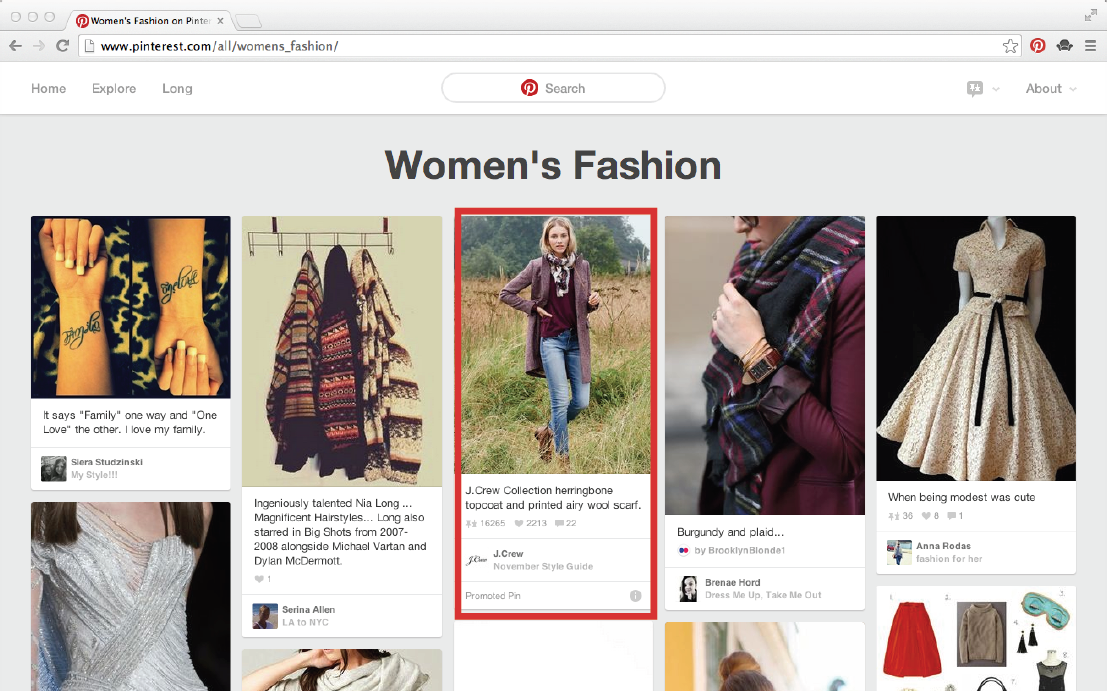 Pinterest started "alpha testing" promoted pins last fall with a select group of advertisers including Four Seasons Hotels and Unilever brands Hellman's and TRESemmé.
The agency also sent Digiday the pitch deck it received from Pinterest, which includes information on everything from how the ads will be priced to the timeline for their deployment. The agency requested that Digiday not publish the slides, however, since the pitch was customized for the agency's clients, and publishing them would thus give them away.
A quick dig through the six-page deck reveals several telling details about Pinterest's ad strategy. Here are the most important takeaways.
Women loving perusing Pinterest on mobile
More than 75 percent of Pinterest "usage happens on mobile," according to the deck. Pinterest attributes the figure to "comScore internal data." On the following slide, Pinterest compares its mobile reach with that of Twitter, Tumblr and, curiously, Flipboard. (Facebook is noticeably absent.)
Women ages 25 to 54 spent a sum total of more than 3,500 minutes accessing Pinterest via mobile in January 2014, almost double that of Twitter (more than 1,800 minutes) and far more than Tumblr (194 minutes) and Flipboard (72 minutes), according to a chart in the deck.
The average individual female mobile Web user spent 184 mobile minutes on Pinterest in January 2014, far more than she spent on Twitter (118 minutes), Tumblr (23 minutes) and Flipboard (34 minutes).
Soft rollout in spring, big plans for the holidays
A timeline of Pinterest's ad product plans shows that the first campaigns are scheduled to launch in early April. Pinterest is currently formulating case studies and trying to get agencies to agree on "beta terms" for the the upcoming launch.
In June, Pinterest will launch its "Video Pins strategy," which will include conducting brand, sales lift and behavioral studies about the ads, in addition to formulating a PR plan for their rollout.
The last point on the timeline is pinned to the end of September and simply reads "Launch Holiday initiatives." For Pinterest's sake, let's hope people start creating "Christmas List" pinboards this holiday season.
Pricing
An agency exec briefed by Pinterest said the proposed ads are "expensive." The "CPM" (cost per thousand impressions) will be approximately $30.
Pinterest is seeking a six-month commitment for brands interested in its advertising launch, with each brand spending approximately $150,000 per month (nearly $1 million total).
The initial launch will only be available to about a dozen brands, per the exec.
Ads targeted based upon search keywords will be priced on a "CPC" (cost per click) basis.
Ads placed in "Everything & Popular Feeds" will be priced on a CPM basis.
Targeting
Promoted pins can be placed in 32 different categories such as "Animals," "Cars & Motorcycles," "DIY & Crafts," "Food & Drink," "Health & Fitness," "Travel" and "Tattoos." The deck also shows "Men's Fashion" as a category even though women are the focus elsewhere.
The geo-targeting capabilities include "US only," "user location" and "metro-city level," thus allowing Pinterest to attract local merchants — like a boutique clothing shop — in addition to national chains.
Promoted pins will also be targeted based upon device, including Android smartphones, Android tablets, iPhones, iPads and desktop or mobile Web.
The deck mentions "Frequency Capping," the number of impressions a user sees in a 24-hour span, but doesn't say what the caps will be.
Advertisers will not be able to target users based on age when the first Pinterest campaigns launch in early April. When age targeting does become available, however, advertisers will be able to segment users who are between 18 and 24, 25 and 34, 35 and 44, 45 and 54, 55 and 64 and 65 and older.
Image via Shutterstock
https://digiday.com/?p=69494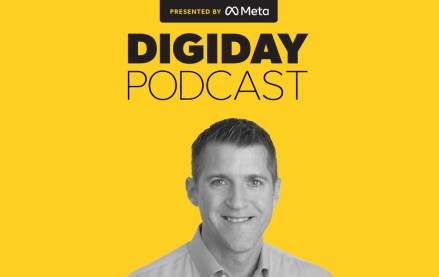 November 28, 2023 • 4 min read
Google's vp of global ads is confident that cookies will be gone from Chrome by the end of next year, despite all the challenges currently facing the ad market.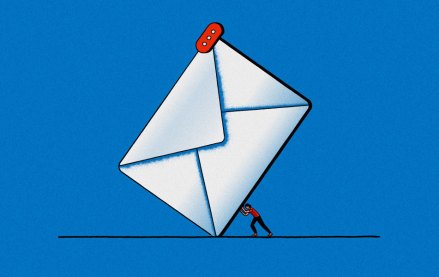 November 28, 2023 • 6 min read
Some email newsletter platforms' click-through rates are actually click-to-open rates, which are measured against the number of emails opened rather than the emails sent. But buyers seem to prefer it that way.
November 24, 2023 • 5 min read
Publishers' events businesses picked up pretty significantly during the back half of this year — and they will focus on sustaining that lift into 2024, according to Digiday+ Research.