Hearst Magazines has made a concerted effort to increase its referral traffic from Facebook, and it's paid off: over the past year, Facebook has jumped from 4 percent to 42 percent of its traffic.
Now, the publisher is trying to spin that growth into ad dollars with a new product called Trending Stories. Launching later this month, the product will let advertisers specifically target readers who came to Hearst's 18 glossy magazine sites from Facebook. Readers who encounter a story from one of Hearst's brands in their Facebook and click through will see the ad in the form of a roadblock. David Yurman is the first advertiser to try out the product.
It's understandable that a publisher would want to try to monetize its Facebook presence, as people increasingly come to sites through side doors like social channels. Side-door traffic is generally seen as less engaged than direct, though; Pew Research Center research found that users who come to news sites via social media abandon the site sooner and view fewer pages per session than those who type the site's URL page into a browser.
Todd Haskell, svp, chief revenue officer, Hearst Magazines Digital Media, said that the fly-by research doesn't apply to Hearst's lifestyle and entertainment brands. But Chartbeat took a look at a wider range of content sites, with similar results. Its research showed that people who come direct to a site were about three times as likely as people who come via Facebook to return within to the site within seven days.
It's also well known that with Facebook's News Feed algorithm, users don't have to follow a publisher for their articles to appear in their feed.
A Hearst rep said that with the exception of a "small segment," most of the people who click through to Hearst sites from Facebook are followers of the brands themselves. Based on the average shares, likes and comments its content gets from readers, Haskell said, "these are superfans, and they have high engagement with those brands." Asked what happens to readers after they get on the site, though, he said Hearst doesn't have data on whether they behave differently from direct visitors (like lingering longer).
"As our brands are becoming more powerful on social media, it's becoming a bigger part of our traffic, because our brands are highly engaging on social media," Haskell said. "So what we're now trying to think about is, are there ways we can find for our clients to tap into that by specifically targeting those readers, because we know they're very big fans of the brands; they're very engaged with them on our social channels."
Engagement is gaining currency among advertisers looking for a deeper connection with readers. There's a movement among some publishers (The Economist and The Financial Times, most notably) to replace the impression with time-based metrics that reflect the time a person spends on a site.
Others, too, are looking at packaging their social audiences. Condé Nast's GQ, for one, is packaging targeted ad opportunities against traffic from specific social media sites, vp, publisher Howard Mittman said. The way Hearst looks at it, selling Facebook referrals is a proxy for loyal readers. Ultimately, the publisher sees advertisers customizing their ads to reflect the reader's origin.
If true, there may be a value for some advertisers to having their ad show up in front of a publisher's Facebook fans. But the product's appeal may be limited by the data Hearst provides about how those readers behave once on the site. Hearst said it works with advertisers on a case-by-case basis to find the right performance measure, which could include social media engagements, time spent or other yardsticks.
Plus, many advertisers are more interested in targeting people based on their browsing history or demographics, which can be done programmatically.
"What I'd much rather buy is engagement on the site rather than engagement off the site," said Barry Lowenthal, president of The Media Kitchen. "I want you to participate with my content in a meaningful way. If this is a way to send more interested users to their site, that's their job."
The Hearst product has an advantage if it can show that people who come through Facebook are more passionate readers than those who come on other paths, said Audrey Siegel, managing director of Assembly, who hasn't been directly pitched by Hearst on Trending Stories. Still, said Siegel: "As an advertiser, I would say, the proof is in the action."
Image courtesy of stockelements / Shutterstock.com
https://digiday.com/?p=95610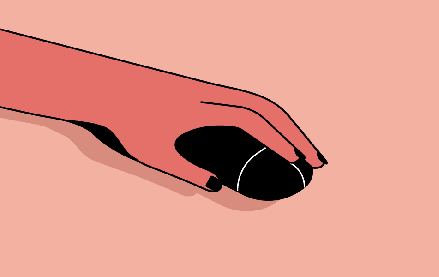 December 1, 2023 • 3 min read
People claim that the role of chief diversity officer is vanishing. However, AI is booming, and the CDO can help ensure responsible AI.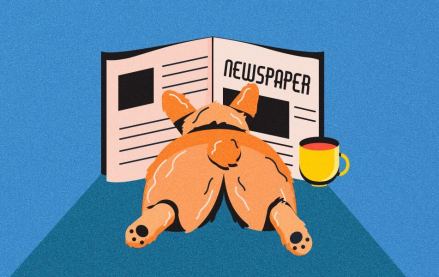 November 30, 2023 • 4 min read
Digiday+ Research found that publishers' programmatic ad revenue didn't quite live up to expectations this year, but they still see it as a growth area.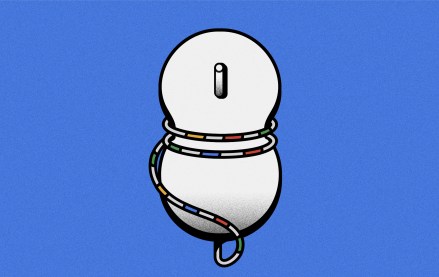 November 30, 2023 • 13 min read
For a couple of publishers, referrals from Google are down upwards of 60%.