'He knows how to navigate': New Dow Jones CEO Almar Latour is a former reporter who rose the ranks
May 6, 2020 • 4 min read
•
•
An uncharitable view of reporters is that their curiosity, directness and obsession with how things fit together make them unfit for other kinds of work.
Yet those qualities, combined with an interest in collaborations, are the ones that have powered Almar Latour's career, and the ones that should serve the 49-year-old Netherlands native well at his new job.
On May 5, News Corp named Latour the new CEO of Dow Jones, succeeding William Lewis, who will step down May 15. Latour, who has worked at Dow Jones-owned titles in different capacities for nearly 25 years, has built a track record of success on both the newsroom side, as a star tech reporter and then editor in chief of Wall Street Journal in Asia and most recently as executive editor in the U.S.; on the business side, most recently as the editor and publisher of Barron's Group, formerly known as Dow Jones Media Group, a collection of titles that includes Barron's, Marketwatch, Mansion Global, Financial News and Penta.
The seeds for both kinds of success were planted when Latour was a reporter, which taught to look beyond what was presented to him.
"You're always asking questions, and you're always looking beyond what you're presented," Latour said of his journalism background. "That is just as important in business."
It also cultivated, coworkers say, an interest in how different parts of a business work, and how they fit together, a preoccupation that informed Latour's management of Barron's Group.  
Under Latour, the titles in Barron's Group began to work together more closely, sharing resources and content while also diversifying their respective businesses. "There was this vision of what we could be together," an executive at one title said. For example, Barron's began working more closely with Marketwatch, with the two brands sharing articles with one another, as well as collaborating on a streaming video show, produced in partnership with Nasdaq.
Latour also set ambitious goals for each brand's individual success. In addition to robust digital subscriber growth — Barron's went from 133,000 digital subscriptions in 2016 to more than 299,000 digital subscriptions in 2019, according to SEC filings — Barron's expanded internationally, debuting events in Switzerland and China.
Past direct reports say the ambitious goals Latour sets helped fuel the growth. "When you're working to get stuff that's barely within reach, you have to get creative," one former direct report said. "That's why you see a lot of innovation out of his groups."
Beyond collaboration, Latour spent years preaching the importance of serving audience and advertiser needs together. Under his watch, all the titles began to look for opportunities to build membership models around communities within their audiences.
"[Within Barron's Group], the titles all different, but many of them are made for memberships," Latour said on the Digiday podcast last year (Dow Jones did not make Latour available for this story).
That emphasis on inter-departmental collaboration, which Latour began preaching years before most media companies decided it was fashionable, could be tested at the helm of an organization that has, over the years, acquired a reputation for being stodgy and byzantine.
Past colleagues describe Latour as even-keeled but ambitious, with an eye for talent, a big thinker who is also open to input from others. In Latour's meetings and organizations, multiple former colleagues said, the best idea and the best talent win out.
"Almar leans into change, and encourages us to do the same," said Mae Cheng, the editor and publisher of Mansion Global. "He's the kind of boss that if he sees talent, even if there's no space, he'll take you."
Those qualities, former colleagues say, should stand Latour well at the head of Dow Jones, which has over the years acquired a well-earned reputation for being clunky and difficult to navigate. Barron's Group, for instance, was formed in late 2018 just less than three years after the same group of brands was gathered together as Dow Jones Media Group.
"In a place like Dow Jones, it's very hard to effect change and get things done," said one editor inside the company. "It's like a hydra; there are many fiefdoms.
"But because he's spent his entire career there, he understands how to navigate."
https://digiday.com/?p=366246
October 2, 2023 • 1 min read
•
•
The publishers who attended DPS were focused on the potential upsides of applying the technology to their operations while guarding against the downsides.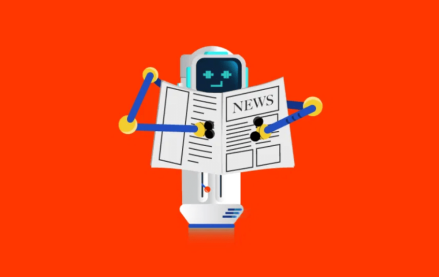 October 2, 2023 • 4 min read
•
•
Now that ChatGPT users can surf the internet for information, some publishers are reconsidering the weight of the issue.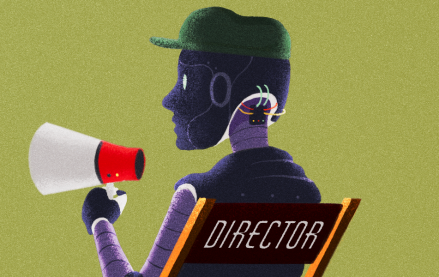 October 2, 2023 • 5 min read
•
•
As Meta makes celebrity-like chatbots, ChatGPT learned to "hear," "see" and "speak" while Spotify is piloting AI-translated podcasts.