Millions of consumers are hungry for HBO content on the Web. In 2012, 163,673 people voiced their support for Web designer Jake Caputo's "Take My Money HBO" campaign, which asked HBO to offer HBO Go as a standalone product, rather than offer it exclusively as an add-on to cable and satellite bundles.
HBO politely declined.
But now, two years later, "Game of Thrones" fans are once again quivering with excitement at the prospect of unbundled access to HBO's online streaming service. Time Warner CEO Jeff Bewkes suggested at an investment conference last week that the company is "seriously considering" reconsidering its approach to online distribution.
"Up until now, it looked to us as though the best and main opportunity was to focus on improving the penetration, the offering, the servicing, the interface, the monetization of HBO through the existing affiliate system," said Bewkes in response to a question about online-only subscriptions.
"Now the broadband opportunity is getting quite a bit bigger, and the ability … to deliver something robust is getting stronger, and so the question [of Web-only subscriptions] is becoming more viable, more interesting."
While the direct-to-consumer model is appealing, HBO will also have to grapple with plenty of challenges if it opts to bypass the cable companies. Here are the pros and cons facing HBO as it decides whether to cut the cord.
The pros
An independent streaming product could substantially broaden HBO's subscriber base, which currently stands at around 30 million. The company has been chasing the roughly 70 million pay-TV subscribers who don't currently have HBO. It could still target those folks — and every other broadband-equipped household without HBO.
"There's a lot of potential upside, especially among younger people who are not so much cord-cutters as cord-nevers," said Jan Dawson, chief analyst at Jackdaw Research.
Each direct subscriber could also be more valuable than a pay-TV subscriber, noted IHS television analyst Erik Brannon.
"HBO is likely betting that a fewer number of over-the-top subscribers are likely to bring in more net revenue because they will not be bound by pay-TV revenue sharing deals," he said.
HBO Go has helped the content provider remain competitive with Netflix, which has amassed 50 million subscribers. An online-only offering could sway some of those folks to opt for HBO instead of, or in addition to, Netflix's service. Both companies produce critically lauded, massively popular original programs, but HBO swept the 2014 Emmy Awards with 99 nominations. It also has more original shows in its archives.
The recent U.S. launch of the WWE Network has shown that content providers can gain major traction after they fully embrace the Web. The subscription-based video streaming service, which offers WWE content for $10 a month, acquired roughly 750,000 domestic subscribers shortly after it launched in February 2014.
"I think that HBO is a more compelling offer," said Brannon.
Cable and satellite providers, meanwhile, wouldn't be thrilled with an unbundled HBO, but they would never consider dropping the service in retaliation, said Dawson.
The cons
HBO can't just flip a switch and start selling its content directly to consumers.
The media company has relied heavily on affiliates to handle customer service, billing and, most importantly, marketing. HBO gets hundreds of millions of dollars in free marketing each year from cable and satellite providers, which treat the network as the crown jewel of their offerings. A direct-to-consumer model shifts all of those costs onto HBO.
"The challenge with HBO going direct is they're biting the hand that feeds it, which are the cable companies," said Aaron Shapiro, CEO of digital agency Huge, which built the HBO Go portal. "HBO has built a tremendously successful business being a marketing tool for cable companies; going direct means abandoning this model or putting their cable TV revenue at grave risk. And, when factoring in all the incremental operating and marketing costs associated with going direct, net revenue per subscriber relative to their current model is a big question mark."
HBO is coming off a stellar second quarter, during which it grew revenues 17 percent to $1.4 billion. Roughly half of its $201 million boost came from content revenues, attributable to its recent, multi-year deal with Amazon Prime Instant Video. Amazon is handing over $100 million a year so it can stream some of HBO's back catalogue to Prime subscribers. If HBO were to go direct, it could lose out on major revenue from licensing agreements like the Amazon deal moving forward.
HBO would also need to vastly improve its technical infrastructure to support the hordes of online viewers, another costly undertaking. "Look at the challenges they have had on 'Game of Thrones' premiere night," said BTIG analyst Rich Greenfield. "Now imagine if they had 10 million people signing up to stream an hour every day. They are further along than others, for sure, but they're not ready."
The takeaway
There's consensus that HBO will eventually sell directly to consumers but disagreement on when that will happen.
"The math doesn't work in the near term, nor are they prepared," said Greenfield. "We don't believe it's going to happen any time soon."
"I'd expect them to do it sooner rather than later," said Dawson. "Whether that means it's the next 12 months or 18 months or two years, I don't know."
"The only thing we know know for sure is the value of content," said Shapiro. "Premium video content has never been more valuable. Companies with the strongest content are best positioned to sell direct."
And, as any "Game of Thrones" fan could tell you, HBO's original content is as killer as it gets.
Image courtesy of HBO.com
https://digiday.com/?p=88560
October 2, 2023 • 1 min read
•
•
The publishers who attended DPS were focused on the potential upsides of applying the technology to their operations while guarding against the downsides.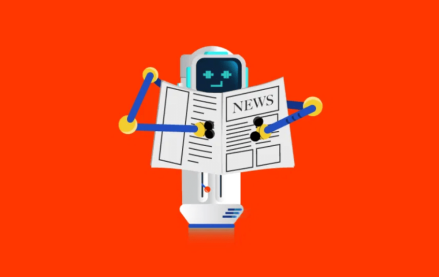 October 2, 2023 • 4 min read
•
•
Now that ChatGPT users can surf the internet for information, some publishers are reconsidering the weight of the issue.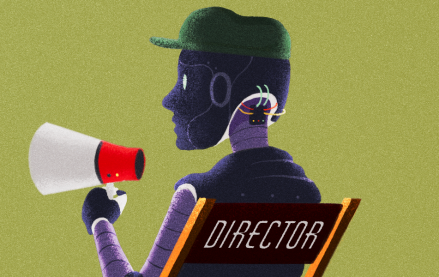 October 2, 2023 • 5 min read
•
•
As Meta makes celebrity-like chatbots, ChatGPT learned to "hear," "see" and "speak" while Spotify is piloting AI-translated podcasts.