The hype cycle for publishers is a cruel thing. One day the darling, the next you're getting a Code:Red.
Just look at Vice. In 20 years, Vice has gone from being a small counterculture magazine to becoming the media world's latest obsession, earning it a $2.5 billion valuation. And, inevitably, it has attracted its share of haters on the way to the top. Lately, the criticisms have gotten louder, some due to professional rivalry, others out of jealousy and still others with a real point to make.
Here's a look at the case against Vice Media, from the eyes of its detractors.
Does Vice really know millennials better than anyone else?
The conventional wisdom about Vice is that it natively speaks the language of hard-to-reach millennials in a way that few existing media brands can match. It turns out that that's not exactly true. ComScore data from July, for example, found that The New York Times reached 15.9 millennial readers — 20 percent more than Vice did. Likewise, Vice's millennial reach was also outpaced by fellow millennial publications like BuzzFeed, Complex and Elite Daily.
Vice has a big valuation, but limited reach
Questions about Vice's millennial reach also touch on the site's limited reach overall. While Vice claims that it has 150 million unique visitors a month, its comScore numbers give it a much smaller reach of just 9.3 million people. The story is the same on YouTube, where Vice and Vice News have 5 million and 977,908 subscribers, respectively.
The problem? That's YouTube's audience, not Vice's.
"They don't even own their own voice because all of their scale is on other people's platforms," said one media executive. "How can they be worth that much and only have less than 10 million monthly UVs?"
Vice is one big shill for brands
While Vice is a media company, its real business is in Virtue, its agency arm. Last year, the site launched The Creator's Project, a site created in partnership with Intel. More recently, Vice partnered with brands like McDonald's and Johnson & Johnson for do-gooder site Collectively, which focuses on sustainable innovation around the world. 
Often, this coziness with brands can cause some friction with the rest of Vice's business.  Charles Davis, a former associate editor at Vice, told Capital New York last week that Vice has killed stories that could compromise the company's relationship with advertisers. The claim echoed previous ones by Vice employees, who claimed that Vice regularly makes editorial compromises in an effort to make its brand partners happy.
And this is what Vice will email a freelancer who is potentially jeopardizing business: pic.twitter.com/k03HSNTbSL

— Charles Davis (@charliearchy) October 1, 2014
Vice is just another media sweatshop.
For a company worth $2.5 billion, you'd think that Vice would be able to pay its reporters a decent wage. Not so. Vice employees and contractors told Gawker in May that Vice paid them just $30,000 a year, which they say is barely enough to cover New York City rents. The story touched off a firestorm on Twitter, with Vice CEO Shane Smith vaguely defending his company's pay practices. "Employment is a market. We pay market if we didn't no one would work for us. It's simple," he wrote.
Vice News isn't real news.
Vice has also taken heat for its unconventional approach to news coverage, which typically involves reporters actively being a part of the stories they're reporting. Case in point: In a particularly illustrative stunt, Vice last year sent reporters, along with former basketball player Dennis Rodman, to North Korea, where they were whisked from location to location on a heavily controlled tour around the country. Vice then turned the trip into an episode of its Vice News HBO show.
But while Vice has covered some big stories, the company's brand of news coverage hasn't sat well with traditional media types. Nowhere was this backlash more apparent than in a 2010 interview between New York Times media columnist David Carr and Shane Smith, who suggested that the Times wasn't covering serious news well enough. Carr's response: "Just because you put on a fucking safari helmet and looked at some poop doesn't give you the right to insult what we do," he said.
Carr, however, has come back around as of late, realizing that Vice was quickly becoming something that couldn't be ignored. "Being the crusty old-media scold felt good at the time, but recent events suggest that Vice is deadly serious about doing real news that people, yes, even young people, will actually watch," he wrote.
https://digiday.com/?p=91015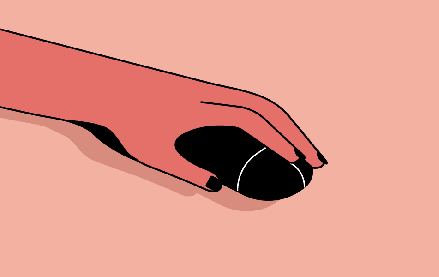 December 1, 2023 • 3 min read
People claim that the role of chief diversity officer is vanishing. However, AI is booming, and the CDO can help ensure responsible AI.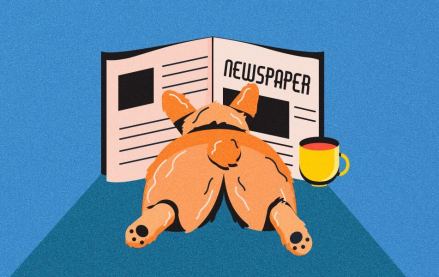 November 30, 2023 • 4 min read
Digiday+ Research found that publishers' programmatic ad revenue didn't quite live up to expectations this year, but they still see it as a growth area.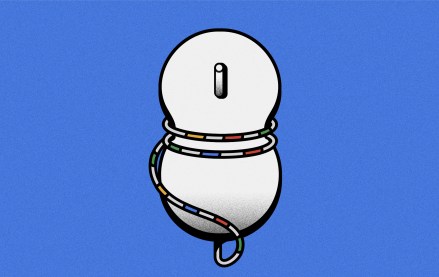 November 30, 2023 • 13 min read
For a couple of publishers, referrals from Google are down upwards of 60%.