The Grammys are using Snapchat to lure younger viewers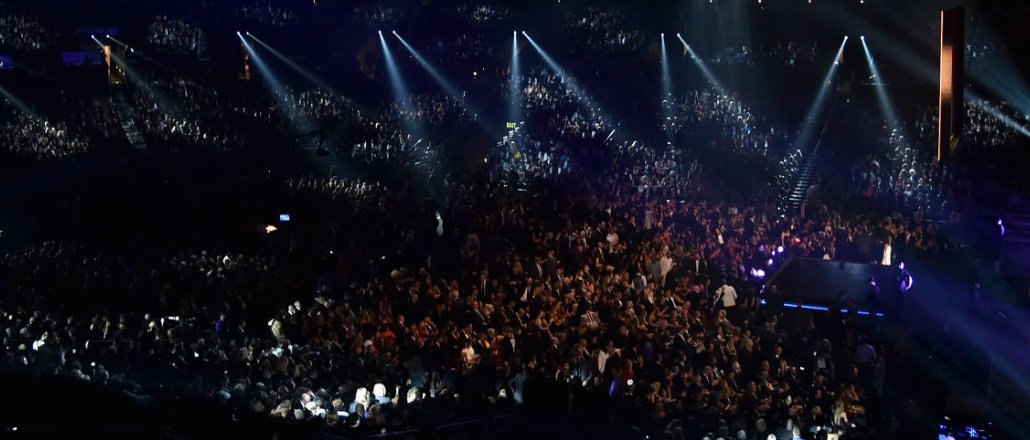 The music industry's Recording Academy is using Snapchat to get younger people interested in the 59th annual Grammy Awards on Feb. 12.
On Saturday, Jan. 21, The Recording Academy premiered a four-part Snapchat video series called "Pop Before the Drop," a man-on-the-street-style game show in which host and YouTube star Jack Baran grills people on the streets of Los Angeles about past Grammy winners in various categories. Contestants have 10 seconds (the maximum length of a Snapchat video) to answer questions to win various Grammy-branded apparel and merchandise.
The first two episodes of "Pop Before the Drop," which aired on Jan. 21 and 28 on The Recording Academy's personal Snapchat account, attracted half a million viewers in total.
"As one of today's most popular social networks, Snapchat helps us become more deeply engaged in the daily music conversation," Evan Greene, CMO of The Recording Academy, said in a statement. The Snapchat show "will spark an instantaneous connection with music fans, driving engagement, and creating even more excitement for the Grammys."'
For The Recording Academy, the show is an effort to bring back younger viewers to the annual Grammys telecast. Last year, the show received close to 25 million viewers, according to Nielsen. Among 18- to 49-year-olds, the telecast posted a 7.7 rating (meaning 7.7 percent of all U.S. TV viewers in that age demographic tuned in to the broadcast). That was a decline from an 8.5 rating the previous year.
Meanwhile, a majority of Snapchat users are between the ages of 18 and 35. Younger users are also more engaged: At the end of 2016, users younger than 25 years old were visiting Snapchat more than 20 times and spending more than 30 minutes per day on the app; users 25 and older were averaging 12 visits and 20 minutes in time spent every day, according to Snap's recent IPO filing.
Having Baran host the show is also another play at attracting people who spend more time on social apps than watching linear TV. Baran is known for his musical tastes, with 1.4 million subscribers on YouTube and 130,000 followers on Spotify, where he regularly releases playlists.
Aside from hosting "Pop Before the Drop," Baran has been using his personal Snapchat account and other social platforms to drive people to new episodes of the show. He will also work with The Recording Academy and Delmondo to create content for multiple Snapchat Live Stories the organization has planned for the night of the Grammys.
"As everyone tries to tap into younger audiences, social stars like Jack are perfect because they already speak the language that many of them pay attention to," said Nick Cicero, CEO of Delmondo, the digital studio and analytics company that created the game for The Recording Academy. "It's helping bring a fresh, new voice to The Recording Academy and the Grammys themselves."
https://digiday.com/?p=220798