New Google 'confirmed clicks' plan could depress publisher revenue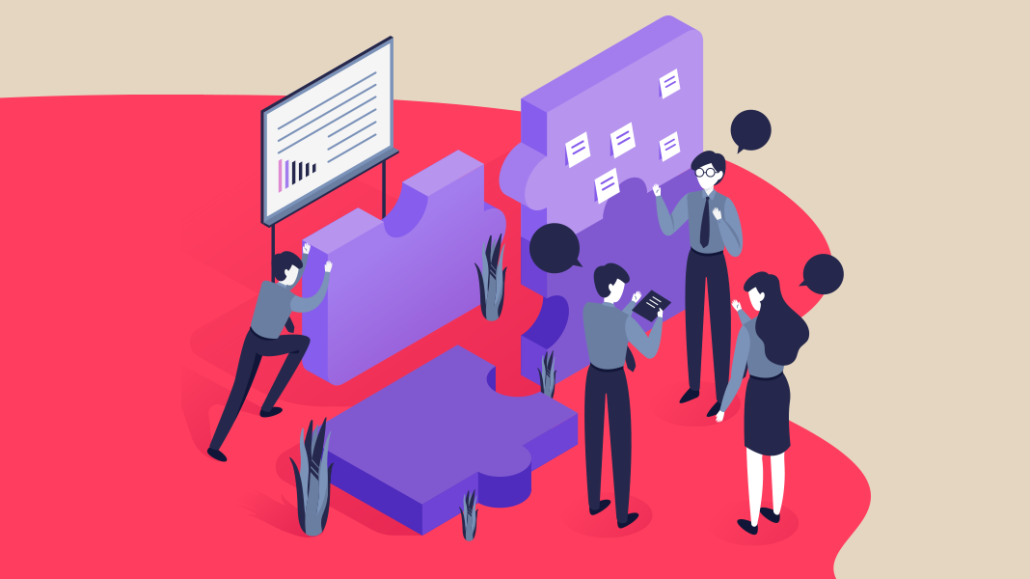 Publishers are once again caught in the crosshairs of Google's quest to clean up the open web.
Over the last six months, more publishers using Google AdSense and Ad Exchange have complained of being penalized by Google's Confirmed Clicks initiative, which aims to improve web user experience and limit publishers benefiting from people accidentally clicking on ads. Like a lot of Google platform improvements, sources complain that it lacks nuance.
The initiative — which has been around since at least 2012 — means that if Google detects a lot of accidental clicks on a publisher's ad unit then it will layer on a "Visit site" message so users have to click twice to get to the redirected web page. The additional barrier can deter people, leading to a drop in click-through rates and publisher ad rates. The result, according to sources for this story, is a drop in programmatic ad revenue of between 40% and 60%.
"People don't want to talk about it because they feel they're in the dog house," said Mat Bennet, managing director at OKO which helps publishers monetize ads.
Bennet has spoken with roughly 25 publishers since last year who have run into issues with the initiative, these include global premium news publishers. He saw a peak of Confirmed Clicks activity in March before Europe and the U.S. went into lockdown.
"Confirmed clicks is implemented to maintain a positive user experience when we see a high number of accidental ad clicks and inauthentic engagement," said a Google spokesperson. "This also benefits the publisher who may otherwise see a drop in the value of their ad units or bidders even potentially excluding their sites. When we see an improvement in click quality the feature is automatically removed."
"It's getting worse, but I don't see a plague of activity," said head of growth at Yieldbird, Szymon Pruszyński, which works with 300 publishers. Pruszyński has spoken with four publishers over the last two months who were penalized. "It's connected with the huge spikes in traffic" during the Covid-19 shutdown and quarantine.
One publisher working with Pruszyński was earning $10,000 a day through programmatic open exchange revenue, this dropped to $3,000 once the publisher was penalized for accidental clicks. The restrictions weren't lifted for three weeks, making the loss revenue harder to swallow. And that's exacerbated further by cost-cutting and battening down for an economic downturn.
Publishers could also fall foul by simple site mapping problems, like content shifting while loading, not enough space around ads or navigation overlapping on specific devices, said Bennet. Of course, some of the accidental clicks could be fraudulent and publishers can see if they are hit with click confirmation by checking the source code. But it can be hard to spot. Mostly, it's noticed by revenue plummeting despite impressions maintaining.
Being asked to verify to enter a site can spook some users, said Pruszyński. Wary of malvertising or being scammed, people churn out entirely and click-through rates drop from between 0.8% to 1% CTR to 0.1%, taking a chunk out of revenue. Yieldbird also sees a drop in the number of pages viewed when sites have been hit with Google's Confirmed Click initiative.
And if Google perceives a problem with an ad unit on desktop, Google's demand-side platform stops bidding and buying across all ad units. Typically if a publisher has up to 15 ad units across desktop and mobile, that can turn into a very real problem.
While everyone agrees with the spirit of the initiative—accidental clicks don't benefit users or advertisers—like a lot of platform improvements, the issue is about communication and notification. Blanket approaches to cutting off entire revenue sources seem arbitrary and punitive, sources say.
"Some publishers have a problem for eight or 10 weeks," said Bennet, who works on the basis Google uses a 30-day rolling average for checking for accidental clicks. "You never quite know if you fix everything. What we advise is to go in hard and make drastic changes. When the problem is removed then you can bring back in units to slowly get the revenue back up."
https://digiday.com/?p=369341