Google has made its stance on diversity in the workforce clear. Cultivate a diverse talent base and in doing so safeguard future business success and creativity.  But this isn't happening fast enough across the wider media and marketing landscape, according to Google's head of commercial marketing for U.K and Ireland and head of its women@Google program Nishma Robb.
The skills needed to fulfill a senior marketing role today have radically changed, and she stresses the importance of ensuring that the marketing and media industries are continuously developing a pipeline of diverse talent particularly in areas where there is a general skills gap such as programmatic advertising.
Driving workplace diversity has been a talking point for some time, how much progress has actually been made?
I've worked in the industry for over 20 years, and it certainly used to be a lonely place for women. It actually isn't anymore but the job is far from done. We do a lot to champion women at Google and diversity in general, but it's also important to look externally and ensure we as an industry are developing a strong pipeline of diverse talent, particularly from a technology point of view. How do we get more girls and women in general interested in tech careers? Everything now is about the blend of arts and science.
What are the stakes for business and creativity if this isn't tackled properly?
There is a genuine economic impact of having a more diverse workforce, and there is also a risk to future creativity if people just hire clones of each other. We are living in a world of convergence and we need a diverse talent base — I'm not just speaking about gender but diversity across every aspect of life — to ensure the things we produce and create, whatever the medium, are the best they can be and attract the younger generations.
What about unconscious bias?
I speak to people endlessly about unconscious bias. At Google we try and create better awareness of it and do training around it, and I know that in the industry big brands are now looking at how they tackle unconscious bias in the workforce, because unless people are woken up to it we can't really tackle it.
How critical has this 'war for talent' everyone refers to now, become?
There has been an issue of talent and retention in marketing industry, more so now than ever. Particularly when it comes to things like things like programmatic and video advertising and the creative side of new formats being developed and the opportunities that come with that, there isn't that same pool of talent as there has been around more established mediums, so we are playing catch up.
When it comes to encouraging young females to pursue technology-centric careers what role can parents play?
I am a genuine geek at heart, a girly one, but a geek. And I have young twins, a girl and a boy. They have both tried a coding class and loved it. Oscar is incredibly tech tech literate and will undoubtedly have some kind of technology-centered career in the future. I would say my daughter is more naturally creative and also likes technology. In today's word she would probably be ushered into a creative career because that is where she is naturally inclined, but I hope that having been influenced by technology at a young age will mean she can genuinely look at careers that have a blend of both art and science. I want to do my bit in putting a young lady into tech in the future.
https://digiday.com/?p=130208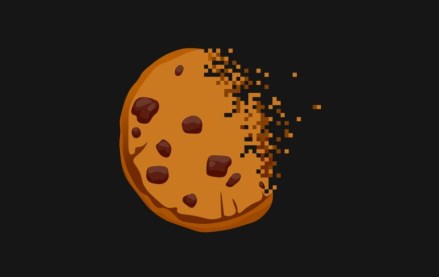 September 21, 2023 • 9 min read
Publishers who attended the Digiday Publishing Summit opened up about their top challenges, concerns and curiosities during closed-door, anonymous town hall meetings.
September 21, 2023 • 4 min read
WBD is seeing ad revenue growth from its YouTube channels and engagement on Threads surpass performance on X.
September 21, 2023 • 4 min read
Powering all of Amazon's hardware is an updated large language model, that could help connected devices actually be smarter.