Facebook is pushing Google to find a more targeted ad strategy, slowly loosening its restraints on highly sensitive search data that could be used for more effective marketing, according to ad world insiders and experts.
Facebook has been willing to apply all the social data at its disposal for super-targeted advertising. Meanwhile, Google has been known for walling off its search data from the great wealth of advertising possibilities, the digital ad experts said.
"Now, there's so much rhetoric that players like Facebook are eating Google's lunch," said Robert Peck, an analyst with SunTrust Robinson Humphrey, adding that the competitive climate could make it easier for Google to justify taking more liberties with search data.
Google has recently embraced data-driven programs similar to ones that Facebook and Twitter already offered. For instance, last month, Google launched Customer Match. This week, the search giant opened Shopping Insights for retailers to get a better look at search trends.
"The more data Google opens up to clients and advertisers, the more targeted the ads, and the more return on investment [for brands]," Peck said. "And the higher the ROI, the more spending."
Still, these initial steps are minor compared to what search data could do for ad targeting, sources said.
Google is careful of mixing money and search, because of consumer privacy concerns on its main product and the ever watchful eye of regulators. But the more Facebook can break down the data barriers, the more cover there is for Google to follow suit, sources said.
"Google is still being pretty cautious in how it's doing this," said one search marketing executive who works closely with the company. "Facebook has opened the door for them and they are capable of doing a lot more."
Customer Match, for example, is still mostly about what data brands can bring to the equation, not what Google could provide. Shopping Insights are more about giving analytics to brands than targeting ads.
Google will need to do — and plans to do — a lot more, sources said.
"Facebook is such a real threat and so good at executing," a digital ad agency executive said. "So what's happening is, Facebook is pushing Google to do all the things it wouldn't do before."
There are signs that search has passed the point of peak growth. In display ads, Facebook is showing faster growth.
Display ads, which are served on YouTube and Google-owned and partner websites, saw a 25 percent increase in clicks last quarter compared to a year ago, a new Adobe report said.
Facebook saw a 35 percent increase in people clicking on ads, the Adobe Digital Index found.
This difference is why Google needs more relevant ads powered by better targeting, Adobe said.
"The Customer Match announcement shows that Google is under pressure to better leverage targeting data, in order to improve its performance," the report said.
Google is still by far the leader in digital advertising, commanding nearly 30 percent of the worldwide marketplace, according to eMarketer. But the competitive landscape has changed. Facebook has a nearly 10 percent market share and growing. (Not to mention the fact that Verizon recently bought AOL and plans to use every part of the data beast to target ads to consumers.)
In this atmosphere of total data awareness in digital, where every consumer click is logged and put to use toward more specific ads, Google appears ready to step up its tactics, too.
Some marketing experts said they've seen Google become looser with information like location, which it can get from more than one billion Android phone users.
One program Google launched earlier this year was to show brands that people who clicked on ads also visited stores — another functionality that Facebook pioneered.
"Forever, Google never gave localization data — and now they do," the digital ad agency source said.
https://digiday.com/?p=142195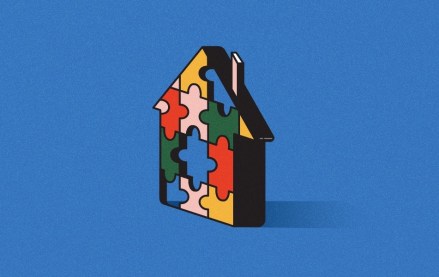 September 22, 2023 • 4 min read
Apartment Therapy's president Riva Syrop took the stage at the Digiday Publishing Summit to discuss the convergence of commerce and sponsorship revenue within its Small/Cool event.
September 22, 2023 • 4 min read
Media execs took stage at the Digiday Publishing Summit to discuss the growing importance of ROI in ad campaigns this year.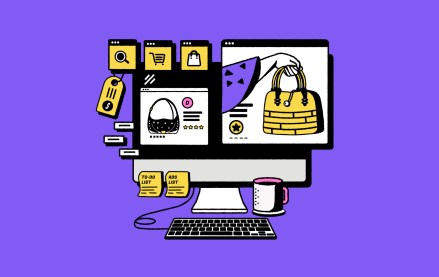 September 22, 2023 • 4 min read
CEO Satya Nadella said AI assistants will be as ubiquitous as PCs and will help users navigate across apps, operating systems and devices.