You could almost hear an "about time" sigh coming from the halls of beleaguered media companies when Google said last week it would penalize "low-quality" sites. For years, media companies doing the heavy lifting of hiring expensive journalists to churn out content complained Google was building its fortune off their labor and then turning around and rewarding rip-off artists who are adept mainly at the black arts of search optimization. The Online Publishers Association quickly applauded the move. One early study suggests content mills like WiseGeek and Yahoo's Associated Content were hit hard by the move.
You'd think finally the content guys won one but that's probably not the case. The bigger problem is the online ad system remains rigged against those churning out quality, original content — at least the kind that costs a significant amount of money to produce. The simple fact is the way online advertising works now, strategies that generate large amounts of page views at minimal cost are much better than those that focus on quality, original and expensive content. Just look at how The Examiner, Business Insider and The Huffington Post all
produced SEOd-to-the-rafters articles
on "what time does the Superbowl start?" It's no wonder "The AOL Way" reads like an accountant's guide to content creation. As long as the Web is driven by generating clicks and page views, quantity will always win out over quality.
The Google algorithm tweak is unlikely to change the challenge for high-quality (and high-cost) publishers. Can they compete on quality against the onslaught of good-enough quantity? The algorithm change will affect some mass-produced content sites, but the real target appears obvious spammers who scrape content or create ad-filled pages with no other purpose than to rise in the search rankings. Google is simply doing some quality control as it battles those who have sought to game the system nearly from the time Larry Page and Sergey Brin first rolled out BackRub. A cynic might point out that Google has little incentive to go after even the worst actors since many of them lure users to their sites for the express purpose of showing them ads from Google.
It remains to be seen if Google's shift significantly affects these content mills. Wall Street certainly doesn't think so: Demand Media's
stock is up
since Google announced the move on Thursday and its key eHow site has
apparently benefited
.
It's been said before but bears repeating: Google won't save media companies. No algorithm change is going to alter the digital dime for analog dollars problem they face. Instead, the real focus need to be drawing more brand advertisers online. Take a look at the
difference between the top advertisers in TV and for the Web.
At the top of the list for TV you'll find blue-chip brands like P&G, GM and GE. On the Web, you'll find direct response advertisers like FreeScore.com and dancing silhouette ad generator LowerMyBills.com. The hope is new formats like those pioneered by AOL, the influx of video and the continued shift of consumer attention online will make the Web more hospitable to brands. It's in this endeavor that media companies share common cause with Google, which has begun preaching the need to move beyond clicks as the sole metric of success and is looking to brand advertising as a major revenue source.
Publishers would also be wise to double down on social media as a traffic source. Twitter and Facebook referrals are growing but not yet to the point where they rival search. Still, they're now a meaningful amount of many media sites' traffic. For now, at least, social media is mostly human based and drifts to the most compelling content. There is no mystical Google algorithm at play when one person recommends a piece of content to her friends.
The hardest possible change, of course, is internal. Google has provided a convenient whipping boy for media companies that haven't made the difficult decisions to reshape their business. It's always easier to look outside rather than internal. Just look at the drama at Time Inc that led its chief digital officer Randall Rothenberg to
land back at the Interactive Advertising Bureau
after only six months on the job. Many brand-name publishers are still in denial over the shift to automated, audience-based buying systems. The train left that station long ago. They need to take proactive steps, like what Forbes did earlier this week with its own "brand-side platform," to
make peace with data-fueled audience buying
.
It's tempting to hope the challenges facing media companies can be turned in a single stroke by technology companies, whether it's Google changing its search results or Apple developing a killer product. The mundane truth is there's much work left to be done in the transition from analog to digital media. It won't happen overnight.
https://digiday.com/?p=725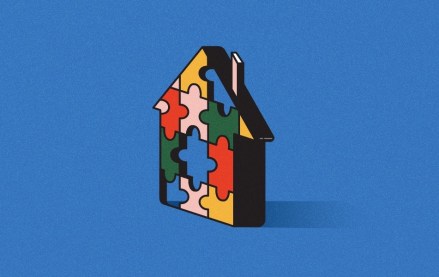 September 22, 2023 • 4 min read
Apartment Therapy's president Riva Syrop took the stage at the Digiday Publishing Summit to discuss the convergence of commerce and sponsorship revenue within its Small/Cool event.
September 22, 2023 • 4 min read
Media execs took stage at the Digiday Publishing Summit to discuss the growing importance of ROI in ad campaigns this year.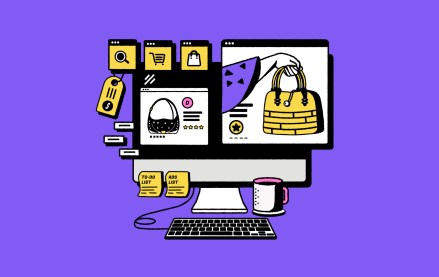 September 22, 2023 • 4 min read
CEO Satya Nadella said AI assistants will be as ubiquitous as PCs and will help users navigate across apps, operating systems and devices.