The global outlook for programmatic advertising in 5 charts
November 30, 2016 • 2 min read
•
•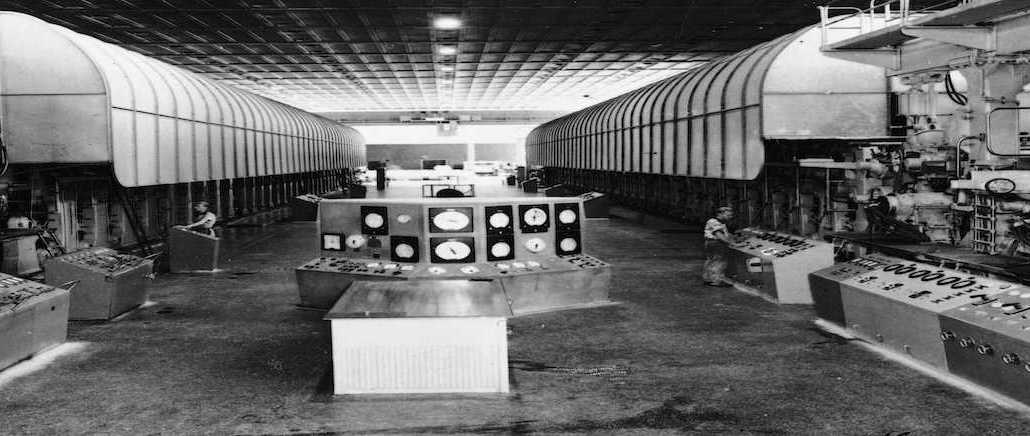 Creative Commons
The tentacles of programmatic are tightening their grip on digital advertising.
Reports from multiple research firms indicate that programmatic will further embed itself into digital advertising. This year, programmatic will become the most popular method for digital display spend. And although open exchanges and the U.S. still dominate the global programmatic scene, China's programmatic market is growing, as is the usage of private marketplaces. But before getting too carried away with programmatic's transformation, it's worth noting that banner ads are far from dead and adoption of programmatic TV remains mostly speculative.
Here are five charts that summarize the global state of programmatic.
Programmatic overtakes digital spend
According to a Zenith report, this is the first year that programmatic will consume the majority of digital display spend. Luke Stillman, vp of digital intelligence at Magna, said that if paid search and social are added into the mix, nearly 75 percent of total digital ad spend will be programmatic this year.
Programmatic spend in China is expected to nearly double from $2.6 billion in 2016 to $4.6 billion in 2018, according to Zenith. For comparison, in the U.S., Zenith projects programmatic spend to jump from $24 billion in 2016 to $37.7 billion in 2018. Subsequently, the U.S. share of global programmatic spend will barely budge from 61.6 percent in 2016 to 58.8 percent in 2018.
Banner ads are hanging around 
Industry observers have been hating on banner ads for a while now. But they are still a major part of programmatic.
According to Magna, the majority of programmatic spend still goes to banner ads. Video is expected to increase significantly and overtake banners by 2020, but banners will suck up 34 percent of programmatic ad spend, Magna forecasts.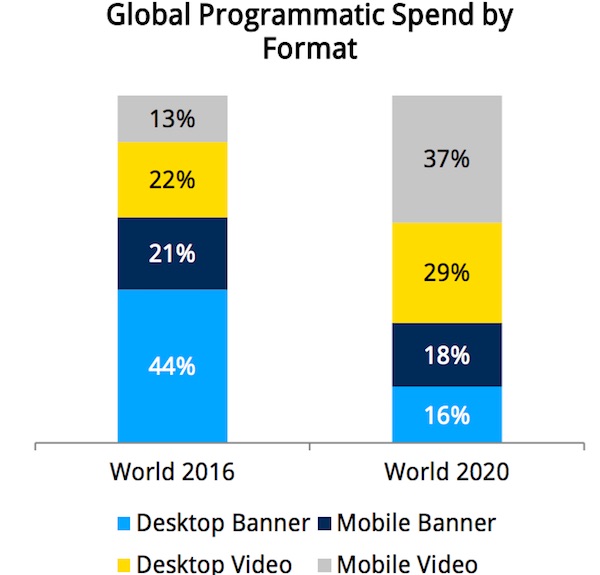 Programmatic TV hasn't caught on yet 
EMarketer projects that programmatic TV ad spend in the U.S. will increase from $710 million in 2016 to $4.43 billion in 2018. While that's a large increase, the $4.43 billion will still only make up 6 percent of total TV ad spend.
WideOrbit surveyed 215 media buyers and only 3 percent of respondents said that the majority of their TV spend is done programmatically. Buyers indicated they planned to buy more TV ads programmatically in the upcoming year, but the percentages remained small.

Private marketplace deals will increase
In the world's largest programmatic markets, spending will move from open exchanges to private marketplaces (PMPs), according to eMarketer. PMPs are gaining traction because they help reduce fraud and they give buyers and sellers more control of who they work with, said Lauren Fisher, a programmatic analyst at eMarketer.
But the shift to PMPs will be much slower in China than in the U.S. and the U.K.
"China is still pretty early on in its adoption of programmatic trading," said Jonathan Barnard, head of forecasting at Zenith. "The market is currently a couple of years behind the adoption curve."
Image courtesy of Creative Commons 
https://digiday.com/?p=212169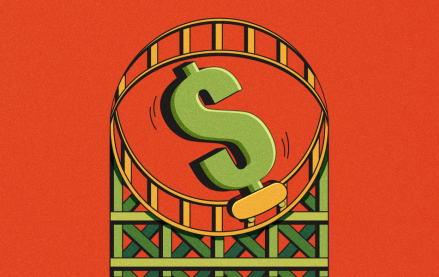 December 7, 2023 • 5 min read
In this week's Digiday+ Research Briefing, we examine the challenges facing programmatic advertising, how publishers, brands and retailers are giving up on X, and how publishers and brands are rapidly increasing their use of AI, as seen in recent data from Digiday+ Research.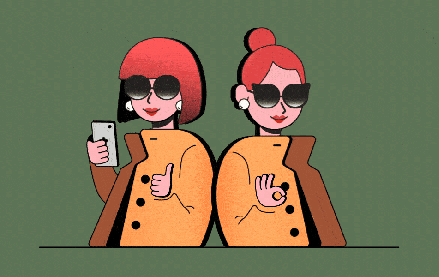 December 7, 2023 • 4 min read
The creator economy is on its way to becoming more like the programmatic market than many advertisers realize.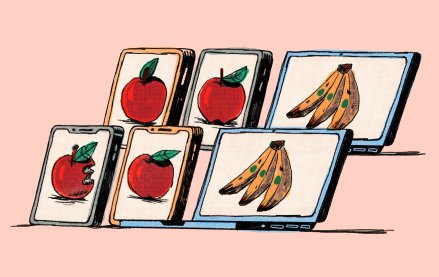 December 7, 2023 • 3 min read
Marketers for major CPG brands in particular have been managing a trickier relationship with those retailers.