Publishers often like to brag about their global reach in traffic. Their big problem, however, is that they view non-U.S. readers as more of a problem than an opportunity.
The thing is, for U.S. advertisers, global numbers just aren't that impressive because they're not trying to reach global audiences. Publishers will try to fold in these numbers, as they'll obviously be larger than U.S.-only numbers, to get higher rates. The world might be globalized, but advertising is still a distinctly local business, with few centralized truly global campaigns in digital media.
"U.S. buyers don't care about global audience," said Brian Monahan, managing partner at Magna Global. "I don't think the overall reach number of a digital publication is that influential in a buying decision."
That's where publishers' numbers take a big hit. For example, look at the difference between global and U.S. uniques, per ComScore, for some of the largest U.S.-based publications: The New York Times got 42.7 million uniques in December — 27.7 million domestic and 15 million international. Thirty-five percent of its audience comes from non-U.S. visits. The Wall Street Journal had 48 percent of its audience come from outside the States: 12.4 million U.S. uniques versus 11.5 international uniques. The Huffington Post, too, receives a healthy amount of international traffic: 45.3 million domestic uniques compared to 18.2 million foreign, which equates to 29 percent of its audience coming from outside the U.S.

"If you don't specify, a publisher will default to international traffic," said Joe Kowan, practice lead of digital trading and activation at MEC Global. "In the TV world, scarcity is a big issue in other markets. For international traffic on digital, I imagine they're not monetizing in other markets, so there's excess remnant inventory."
Most marketing organizations, even for multinational companies, will craft budgets into regional, then country levels. The way they go to market is fundamentally by geography. Buyers also say there are pricing discrepancies between the U.S. and other markets. The U.S., they said, typically has the lowest priced CPMs. "Therefore, that price discrepancy of centralized buying for a global strategy isn't as interesting," Kowan said.
This impacts not just budgets, but also what products are being marketed. The reason is they have no other choice; there's no other way to do a centralized multinational global ad campaign. Digital media companies are challenging that because they have audience.
"Theoretically they can be a one-stop shop," Monahan said. "There's not much of a centralized buying demand because budgets have been allocated down."
There's a school of thought that believes that even if advertisers on an executional level want to pinpoint on a country level, publications gain in esteem for having a global audience. This can help in particular those targeting business audiences. Witness the launch of The Atlantic's Quartz on the entire notion of gathering a global audience around business news. According ComScore, Quartz gets 21 percent of its audience from international visitors.
"While ad-buying mostly occurs on a country basis, we think advertisers appreciate that a brand's global reach is important," said Julie Hansen, president of Business Insider. "It's an increasingly global world."
That may be so, but it still leaves a lot of international inventory that U.S. advertisers don't want. Many publishers default to ad networks. Music pub The Fader, for instance, uses Woot Media in the U.K. to sell ads against its U.K. traffic.
"We couldn't justify a full time salesperson in the U.K.," said Andy Cohn, The Fader's publisher. Publishers can also pursue multinational companies, offering themselves as a one-stop shop that works nice in theory: a more efficient way to run ads in different countries. Problem is, there's only a handful of corporations —  for example, the Unilevers of the world — ready to buy that way.
Jay Lauf, group publisher of The Atlantic Media Company, believes publishers can make money off of global audiences in much the same way they make money from domestic traffic. "But I think they have to reach some kind of critical mass in inventory for it to matter," he said. "Also, providing the ability to geo-target creative to the correct markets is critical. A U.S.-centric message may not play well in Eastern Europe, for example."
Another option is for publishers to set up a local sales force or find other networks to release this inventory to. For example, Lauf said the company is investing in sales operations overseas to call on agencies in those far-away markets for when "decisions on that inventory are made overseas."
"Having a large global audience to monetize is a 'high-quality' problem," said Hansen.
Image via Shutterstock
https://digiday.com/?p=31350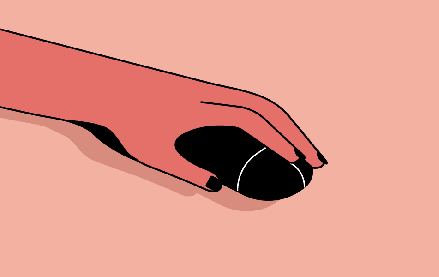 December 1, 2023 • 3 min read
People claim that the role of chief diversity officer is vanishing. However, AI is booming, and the CDO can help ensure responsible AI.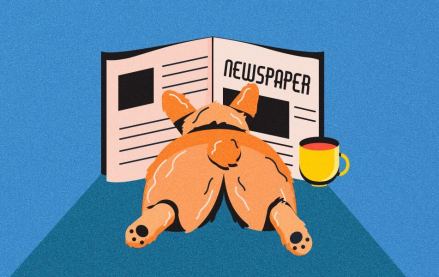 November 30, 2023 • 4 min read
Digiday+ Research found that publishers' programmatic ad revenue didn't quite live up to expectations this year, but they still see it as a growth area.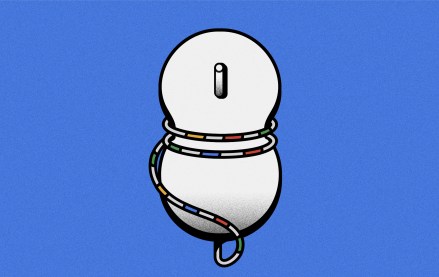 November 30, 2023 • 13 min read
For a couple of publishers, referrals from Google are down upwards of 60%.