Imagine driving your beloved 2013 Chevy Impala to work one day only to have the brakes go sour on you. Waiting by the road, you do what more and more people do these days: you tweet your plight. As it happens, not only is General Motors listening, it knows whether your car is still under warranty, whether it's a recurring problem and where you like to get your car serviced.
This precise scenario may not be possible just yet, but hoping that it will be one day soon, GM is bringing its social media data in-house instead of leaving it in the hands of its agency partners. Part of this strategy is to ensure GM doesn't lose social media data were it to change agencies. But it also signals a larger shift in the brand's attitude toward social. Brands are doing more and more with social themselves rather than outsourcing the work. As social data rises in importance, you can bet on more brands doing the same.
"A lot of it is about being able to provide a better service for our customers," said Rebecca Harris, GM's head of global social media strategy. "If we can plug social into all the other CRM data we have, then we have a full portfolio on the customer: If we know the VIN — if we know their name, if we know their Twitter handle, if they like to go to the dealership or they don't like to go the dealership — it helps us treat them in a way that they want to treated."
Saleforce's svp of social product Marcel LeBrun said GM's move to bring its social data in-house is not an isolated incident — Lorna Jane and Cisco have both brought social data in-house, for example. Large brands are increasingly seeing value in social data and are thus being more judicious about where it is housed and who accesses it, he said.
"We're definitely seeing that trend," LeBrun said. Not that brands are taking social media data away from the agency, completely, he said. Rather, brands are taking control of the data agencies are "invited in" to access it.
LeBrun said the trend is a function of businesses recognizing that the value of social media data extends beyond social media itself. Brands are now integrating social data into business divisions that were previously siloed from the social media team. Whereas companies once tended to treat social media as an auxiliary, more brands are now using it as a central component for numerous business decision, from corporate communications to product development.

"If you think of social as something you outsource, that danger is that you're not going to leverage social for all that it can do for your business," LeBrun said. "It's about weaving it as a communication medium throughout your whole organization. If you outsource it, you don't have an opportunity to integrate social throughout all of your processes."
That's certainly true for GM. While an old company, GM does not take social media lightly. Some brands are content to outsource their social media presences, putting them in the hands of some wide-eyed millennial with a penchant for 140-character witticisms. GM's social presence is overseen by Harris and Mary Henige, who have decades worth of GM marketing experience between them.
Harris, GM's head of global social media strategy, told Digiday that the automaker's emphasis on data was about servicing clients at the speed of the real-time Web. By combining data about car owners' social media activity with its data on their car and service histories, GM hopes to successfully address customers' problems after they tweet about it, she said.
If they were to receive enough Twitter complaints, for example, GM could inform its product development team about a possible brake issue with a new model. If someone complains about the new GMC truck, GM wants to know if the person is a frustrated brand loyalist or a mere troll. GM would also like to be able to recognize and reward Cadillac owners who praise the design of a new model on social.
Great question, @tpuckett75. Our research has shown that consumers prefer the floor shifter. #2015Canyon

— GMC (@ThisIsGMC) January 29, 2014
GM has had a complicated relationship with social media over the years. In May 2012, it decided to end its Facebook advertising campaign after spending $10 million on Facebook the previous year. A year later, GM was back on the social network.
GM and its brands are all more popular on Facebook than Twitter, based on the numbers of likes and followers. GM has more than twice as many Facebook likes (520,000) than it does Twitter followers (220,000). More than five times as many people (533,000) like Buick on Facebook than follow it on Twitter (90,400). Chevrolet's number of Facebook likes (2.5 million) is more than six times its number of Twitter followers (389,000). Cadillac's Facebook presence (more than 1.6 million likes) is more than eight times its Twitter presence (196,000). GMC's ratio of Facebook likes (more than 1 million) to Twitter followers (116,000) ratio is the highest at more than nine. To be fair, it's harder to organically reach a Facebook follower than one on Twitter.
Harris said that shirking social data might not cripple a business's image, but it certainly won't help. Social is a vast source of consumer sentiment, and to leave it untapped is unwise, she said.
"Not knowing about someone's social history is not horrible, but it's not good either," Harris said. "It shows you care enough about your customer to know their problems and how you can help them."
https://digiday.com/?p=68131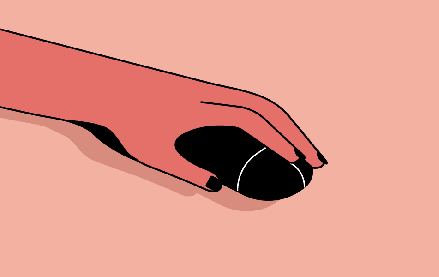 December 1, 2023 • 3 min read
People claim that the role of chief diversity officer is vanishing. However, AI is booming, and the CDO can help ensure responsible AI.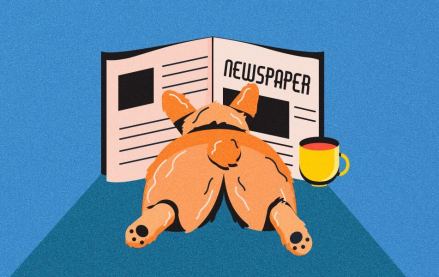 November 30, 2023 • 4 min read
Digiday+ Research found that publishers' programmatic ad revenue didn't quite live up to expectations this year, but they still see it as a growth area.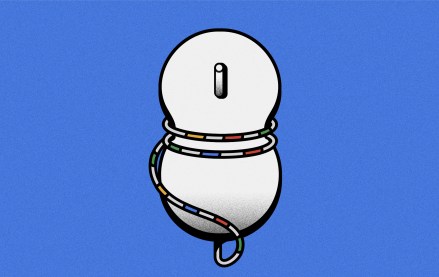 November 30, 2023 • 13 min read
For a couple of publishers, referrals from Google are down upwards of 60%.