Future of remote work perk: The company – and family – retreat
September 21, 2020 • 4 min read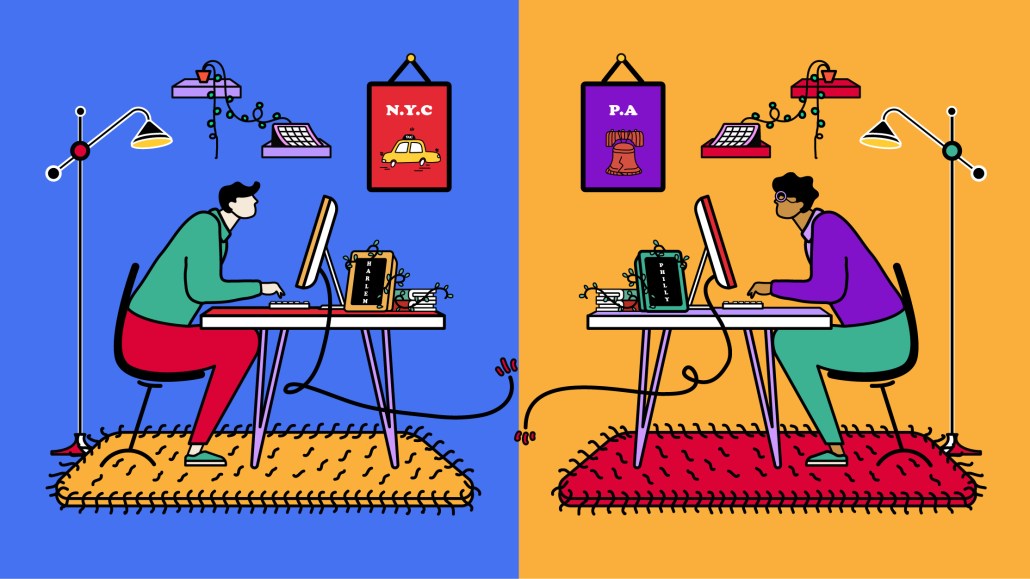 Ivy Liu
This article is part of the Future of Work briefing, a weekly email with stories, interviews, trends and links about how work, workplaces and workforces are changing. Sign up here.
While some companies are edging back into tightly-controlled offices, others are selling their commercial real estate or rethinking how else to cultivate face-to-face relationships when there's no clear future where all employees will be in the same space again.
For a few high-profit tech companies, like software development GitLab, web app integration company Zapier and social network account management tool Buffer, remote work was the norm pre-coronavirus. To build relationships and solve problems, some of these spend hundreds of thousands of dollars on retreats with employees and their families.
Zapier, now a team of over 300 remote employees in 17 time zones, runs two retreats a year for employees, typically each takes a year of planning. Previous destinations include California, Washington state, Florida and Toronto. They comprise a mix of working — "unconferences" and hackathons where it's built features like Formatter by Formatter by Zapier, a guide to using Zapier — team building and downtime. "We play party games, such as Mafia, have karaoke nights, and have hiked Mt. Rainer, skied [and] swam in the ocean," wrote co-founder Wade Foster.
Buffer, which went all-in on remote work in 2015, splits retreats into city breaks, resorts or rural settings. In 2015 it said it spent roughly $5,000 per person on its retreats to places like Cape Town, Sydney and Thailand. When it opted for Singapore for its ninth retreat in 2018, it set up a regularly updated open document of frequently asked questions. By the time the retreat began, it had 24 pages of information in the document. CEO Joel Gascoigne and the team outline the increased productivity, freedom, and strong working relations that come from a remote company and regular retreats.
Both companies have learned the optimum length is four full days bookended by two days of travel and a free-time day. Also, staggering the arrival time means there are people who are on call during regular working hours.
Remote work is still an emerging business reality, with tech companies championing the processes and annual retreat-style formats —even as they are deciding whether and how to redeploy real estate.
"We've now begun marketing our London offices, but we don't want to lose touch with our now fully-remote team," said CEO of publisher NewsNow Struan Bartlett. "We're developing our ideas for how, when circumstances next allow, we can meet in alternative, but more interesting and exciting ways than before: Hiring a hotel with great food and conference facilities anywhere in the country that we'd all like to visit. But taking into account everyone's personal circumstances — a lot of us have young children — and the carbon footprint."
Helpfully, for the sake of transparency, a lot of these tech companies share their work. For example, ShieldGeo, which helps companies manage remote employees, documented how it rethought its physical retreat virtually after coronavirus hit.
But there are pitfalls to offering retreats and remote flexibility. Being forced into a crisis mode of remote work has meant media companies are putting out fires — holding off cratering ad revenues — rather than thinking strategically about the process.
"Six months ago, there would have been remote companies who were really thinking about this conscientiously," said Maya Middlemiss, remote-work consultant and author of the series Healthy Happy Homeworking. "It's important for people to check through contracts and job postings closely" to look for red flags.
Companies like Facebook have shelled out $1,000 per employee to kit out home offices. No matter how noble the intention, the danger is this distances companies from culpability, suggests Middlemiss. Employees are burdened with dealing with their own tech support if software fritzes or paying for their own repetitive strain injury treatment if they bought the wrong home-office chair.
And remote work takes a lot of change, including how to evaluate workers — analyzing focus time should be the top priority for companies, says management software firm TimeIsLtd — but also rethinking perks like swapping on-site restaurants for UberEats' credits, as well as training, working hours, communication and document sharing. It's no surprise that companies like Facebook, Quora and Okta are increasingly hiring for head of remote roles. GitLab's head of remote Darren Murph views the position as "the next evolution of the chief operations officer or the chief people officer or maybe the chief culture officer."
One snag for prospective employees, for now, is that recruitment boards mostly make people search for jobs by location, making it a manual process to find remote roles. Other U.S.-based companies ask for remote workers as long as they're within the U.S. While this could be due to ironing out logistics and local employment, tax and immigration laws, there's a danger of being disingenuous, cautioned Middlemiss: The reasons behind striving for a remote workforce can be restricted by unconscious bias or lack of diversity, and still wanting to employ "people like us."
And as companies go through another set of growing pains while rethinking the future of their workspace, getting rid of a permanent office is not necessarily much of a cost-saving. "There are overheads for remote work, especially cross-culturally," said Middlemiss, "whether that's structural or management training, it's all doable — it just needs more oversight and thought."
https://digiday.com/?p=378185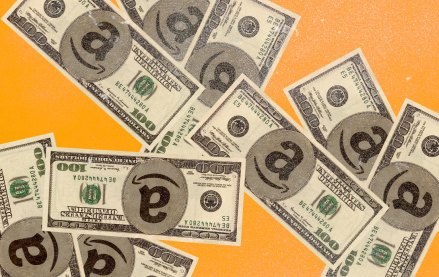 September 27, 2023 • 6 min read
The agency accused the e-commerce giant of conducting a range of anticompetitive behaviors that hurt both shoppers and sellers.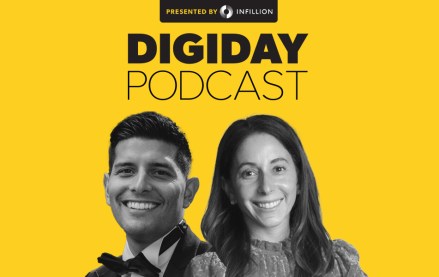 September 26, 2023 • 3 min read
In a live recording during the Digiday Publishing Summit, the news executives called for more nuanced conversations with advertisers around their brand safety concerns.
September 26, 2023 • 4 min read
After investing in one generative AI startup and suing another, the company will let customers create images on its website and an API.