When the history of platforms is written, the release of Snapchat Discover could be a seminal moment. For the first time, a major platform invited media companies to directly connect with its users by publishing content on the platform, with no links to another destination.
Welcome to the future, according to Daily Mail North America CEO Jon Steinberg. Publishers will need to think of themselves more as cable channels, using the vast distribution of platforms like Facebook, Twitter and Snapchat to run content — and monetize it. At some point, Steinberg expects Facebook will follow Snapchat's lead and "ingest" content from publishers. So long as the money is good, this is a good thing, Steinberg told me and Digiday platforms editor John McDermott in this week's Digiday Podcast.
"You can monetize on these platforms, then it makes it like cable," Steinberg said. "All these knocks you see out there on these different platforms are missing what the opportunity is. The opportunity is you can create a lot of engagement, a lot of content that works, and you can monetize. You basically have a cable channel. Look at how well that worked out for Discovery, Time Warner and Viacom. That's the model."
Subscribe for future episodes, published weekly, at iTunes. Edited highlights from the episode:
The business model for platform publishing is emerging.
"If you create a large YouTube channel, you can create branded content and have enough views cycling off the editorial content that you can hit view goals on the branded content. Then there's Snapchat, where you can sell advertising and you have a revenue share on the advertising we're selling. It has the economics of a syndicated TV show."
Publishing directly to the platforms is the future.
"I think that is going to be the model going forward for all of these players. I think if Facebook wants to ingest Web content to make it faster or make the experience 'better,' they will have to find a way to aggressively compensate publishers with [revenue] splits that make sense. Everyone has seen with YouTube that the nickels and dimes just didn't make sense. With SnapChat it's a lucrative enough model that with 11 channels and being able to sell advertising it's a real business. Twitter and Facebook will have real business if they choose to ingest content."
Video is the key battleground.
"With video we'll look to cultivate the views on the sites we have, and we'll look to expand them to Facebook video, which is a monster, and Twitter video and we'll see where we net out on YouTube. Hopefully we'll have content that's attractive enough that we'll be able to go and try to sell it to Amazon or Netflix or Comcast. It's a return to selling to closed models. The difference is now there are six closed models. If you have high quality content, you should have the ability to sell that content."
Publishers need to pit platforms against each other.
"You need to know the possibilities and look at it like a chessboard in knowing a few steps ahead what could occur. I like keeping Facebook and Twitter in destablized positions since they're competitive. With the Elite Daily acquisition, we're doing a lot of original video. They were very pleased with the video views they were getting there and were looking how to monetize those. The first thing I did was pick up the phone to Twitter and say we need to be in Twitter's native video product because I want to make Facebook insecure. YouTube I called up and said I'm not happy with the opportunities being offered to new entrants. There are plenty of Vice ads on every subway in New York, but what do you do for someone that's new? The media companies have the content and it's our job to stick up for ourselves with these partners."
Platforms need content providers as much as vice versa.
"They all have slowing user growth to some extent. They all need engagement. And content has been the lifeblood for achieving that. Look at LinkedIn. LinkedIn has a second act as a product because of the Influencer program. They've found a way to outflank the publishers because they've gone directly to the writers. I think it's more likely for platforms to to go media companies."

The danger of Facebook as gatekeeper is overblown.
"How many cable companies in the United States? You have Comcast and a few others. How dangerous is it for Discovery to be tied up with Comcast? There's always this dance between distribution and content. If Facebook were to stop showing content that people were sharing, that would be very bad for the user experience. That said, I'm always looking to diversify. I've lived through. I've had Facebook be an enormous traffic source before [at BuzzFeed]. With great distribution comes challenges with powerful distribution partners.
Platforms have to provide high ad rates for publishers to bite.
"There will need to be standard formats that are premium and have high CPMs so people get comfortable with a programmatic monetization solution that's not the $1 or $2 solution that everyone sees right now in true programmatic. Video is a good example. For any publisher, they make 3x on their video to what they make in their display. Your indirect CPMs on display are $1-$2. On video, the demand is through the roof so that a pre-roll is $15-17. Let's say Facebook said we're going to ingest all your content and use Facebook pre-roll and it's going to be a $30 CPM because of additional targeting, and we're going to cut you a $15 CPM. Most publishers would be pleased to take that. If Facebook says we're going to run little display ads that get a $1 CPM and you'll get half of that, I don't see anyone wanting that to happen."
Native advertising is morphing into ideas.
"You walk into every buyer meeting and they say what's your idea. The creative agencies don't do it. That isn't even controversial anymore. They just want to make TV commercials. The media agencies, the publishers and the brands are the ones who want to do this stuff. The media agencies say here's the brief, what's the special sauce that you can bring to bear. When I first started to doing native, nobody wanted to do it because it didn't fit in a spreadsheet. Now when you get an RFP, it says please think beyond high impact takeovers, pre-roll and native articles. Native articles is the standard thing that's expected on an RFP."
Reporters should creative native ads — and get over the squeamishness.
"Our view on it is that we want the best people writing the content. As an organization you have rigor and ethics. You have standards around what you'll do when an advertiser calls and complains. And they do call and complain. When you say you're not changing the story, that's too bad, that's when your ethics shine through. These issues exist in every single media organization regardless of whether you're doing native or the native writers are editorial or a separate team. It's assigning the ethical issues to a format of advertising rather than a media enterprise. It's unfair that it's a new product where the hostility is focused as opposed to the larger issue of ethics in a media organization."
Subscribe: iTunes | RSS | Soundcloud
Sponsored by Bionic Advertising Systems
Intro music by Benny Reiner
Edited by Ricardo Bilton
Produced by Eric Blattberg
https://digiday.com/?p=107934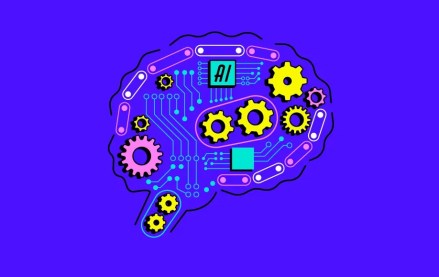 December 11, 2023 • 5 min read
As Google and Meta roll out new features, startups like Runway are finding new ways to compete for enterprise clients.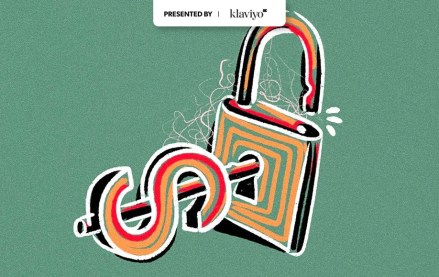 December 8, 2023 • 5 min read
Future plc's CFO Penny Ladkin-Brand announced on Thursday that she is stepping down, as the U.K.- based media company reported declining revenues and a new two-year investment plan to get back to growth.
December 7, 2023 • 13 min read
In this week's Media Briefing, publishing executives share how the task forces they created earlier this year to oversee generative AI guidelines and initiatives have expanded to include more people across their organizations.