FT's Jon Slade: We stopped advertising on Facebook over political ads policy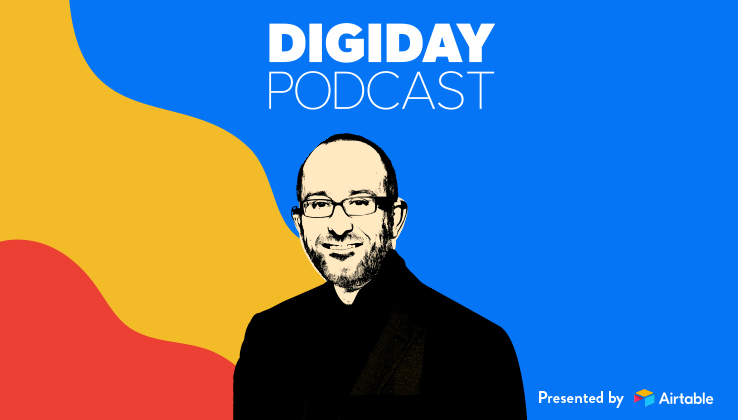 Subscribe: iTunes | Google Play | Stitcher | Anchor
Facebook has rankled publishers with its political ads policy, which lumps promoted publisher content in with political advertising. For Jon Slade, the global chief commercial officer at the Financial Times, the policy was enough for the FT to pull all advertising from Facebook in the U.S.
"We have pulled advertising from Facebook in the U.S.," he said on the Digiday Podcast from Cannes, France. "It is dangerous to describe journalism as political content. Journalism is journalism, and political lobbying is political lobbying. To conflate the two is an extremely dangerous precedent, particularly in this era when there are so many question marks about the veracity of news. We pulled out, and we are yet to be convinced that Facebook is taking this issue seriously."
Edited highlights from the podcast are below:
Paywalls can help, not hurt, publishers' ad business
"The received wisdom is if you put up some paywalls around your content, you're going to throttle the life out of your ad inventory and will see a huge reduction in your user base. What we found was that there was a small reduction in our traffic. The traffic that we lost wasn't meaningful traffic for the ad business. It wasn't traffic that was coming back on a repeat basis. It was one-time wonders. What we got in return was a huge amount of data in the subscription process that we can pass back to our advertisers to help them have better targeting, better attribution and better analytics. That allowed us to drive our yield up."
The FT has cut back on ad tech vendors
"We took a look at our potential exposure under GDPR and the number of ad tech partners that were meaningful to us. We look at other providers who were providing some bids to our site that we weren't able to feel comfortable about the liability it might bring us under GDPR."
GDPR will ultimately help publishers
"Short-term pain, long-term gain. GDPR, if you look at the letter and spirit of the regulation, is about trust between the consumer and the publisher. Publishers who have a direct relationship, perhaps through a subscription business, are in a great position to establish what that trust and transparency looks like between themselves and consumers. Consumers are far more likely to grant consent to companies they know."
Google is more publisher-friendly than Facebook
"The conclusion I've come to is, if news matters to the business, you're going to have a constructive conversation with them. To get constructive with these platforms, you need to have three things aligned. Someone high in the organization has to feel news is important. The second is, you need the engineers and product folks to feel there is a challenge they can solve. The third is, you have to have the business side of those organizations aligned. Google makes money pushing people around the internet. News is a very good way of moving people around the internet. Google can see why news is important. Our conversations with them have been very constructive.
"There is less alignment with Facebook right now. They're more under threat from fake news. They're putting a huge focus on coming out of the midterm elections. That means we're not entirely aligned. Facebook makes their money by keeping people within the Facebook domain."
https://digiday.com/?p=292338