Formula One is in talks to launch the F1 TV channel on Amazon Prime, which could potentially open it up to more than 100 million subscribers over time.
The service would be made available to Prime subscribers in countries where the local broadcaster has given up its exclusive rights under new or renegotiated deals. The partnership would not, for example, be available in the U.K. where the sport has an exclusive deal with Sky but could work in the U.S., said head of global sponsorship and commercial Murray Barnett.
"It makes sense for us to be on there [Amazon Prime] because it's an open platform and we're already in discussions with them about distribution in the future," he said. "In the U.S. we have an agreement with ESPN that allows us to exploit our own OTT service separately so we'll definitely be on Amazon Prime [there].
Negotiations between both Formula One and Amazon will likely mirror those Amazon had with Eurosport's executives, who agreed to put the broadcaster's player on Prime Video. If that happens then F1 TV would sit on Prime's Channels section where viewers pick the channels they want to watch and pay for.
From Amazon's perspective, if customers opt to pay for multiple subscriptions through Prime, F1 TV could help reduce churn from the service as consumers adapt to being able to access more and more content from within a single interface, said Toby Holleran, senior analyst at Ampere Analysis.
Gaining more subscribers for F1 TV, and all the data that comes with them, is a key part of how the sport attempts to pitch itself against other sports. It gives the sport's commercial bosses an alternative to broadcast contracts protecting against rights deflation but more fundamentally creates a relationship with and knowledge of the consumer for the first time.
The risk for Formula One, according to Mostyn Goodwin, partner at OC&C Strategy Consultants, will be making any money from the venture, given the issues with SVOD profitability, and balancing on the tightrope of building a consumer business without angering their core b2b broadcast customers.
In established markets such as the U.K, U.S. and Germany, multiple subscription households are on the rise, and the average home with a subscription video player now takes two services. In the U.S. the figure rises to 2.8, according to Ampere Analysis.
"We want to be one of the smarter channels on the Amazon Prime platform," said Barnett. "[F1 TV] is part of how we're building a direct relationship with our fans because that's always been something that's run through our promoters or TV partners….We see F1 TV as an independent revenue stream outside of the relationship with our TV partners."
It's a gambit that has been deemed too risky in other sports like football where the possibility of rights holders launching their own subscription service is more complicated due to lucrative deals with broadcasters. Barnett said: "The sports sponsorship model is changing to a point where there's an increased focus on delivering against a brand's specific objectives. We're taking much longer to work with partners through proposals in order to develop bespoke deals. We're no longer giving them a menu of what rights they can buy and for what price."
The challenge will be in proving to potential sponsors, particularly consumer brands that the sport is closer to fans than it ever has been. After all, Formula One has operated as a B2B business: revenues come from large broadcasters, corporate sponsors and governments. Knowledge of its own audience has consequently been low. Investments have been made over the last 12 months to close that knowledge gap, said Barnett.
The strategy appears to have a resonated with Amazon executives. Earlier this month, the online retailer's Amazon Web Services division was unveiled as the sport's latest backer. But unlike traditional sponsorship deals, Barnett said the motivation was as much about generating value in kind between both parties as it was about trying to make the most money from its rights. Consequently, Amazon will use its cloud computing software to make decades or archived data and content more accessible to fans such as by showing on screen graphics about technical aspects of the car during races.
Download Digiday's guide to 6 ways Amazon will eat the media and marketing industries here.
https://digiday.com/?p=294171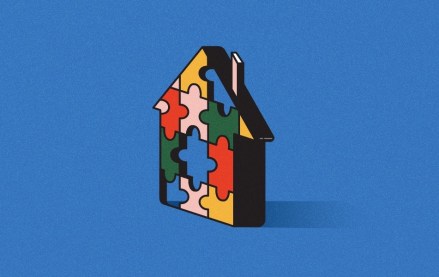 September 22, 2023 • 4 min read
Apartment Therapy's president Riva Syrop took the stage at the Digiday Publishing Summit to discuss the convergence of commerce and sponsorship revenue within its Small/Cool event.
September 22, 2023 • 4 min read
Media execs took stage at the Digiday Publishing Summit to discuss the growing importance of ROI in ad campaigns this year.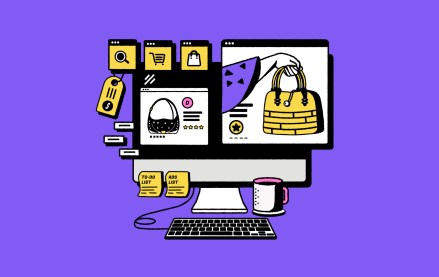 September 22, 2023 • 4 min read
CEO Satya Nadella said AI assistants will be as ubiquitous as PCs and will help users navigate across apps, operating systems and devices.