Forbes launches a Snapchat popup channel on Discover
January 3, 2017 • 3 min read
Forbes is using Snapchat to reveal part of its "30 under 30" list of 600 influential entrepreneurs, marking the first time the publisher is releasing one of its major franchises on a social network ahead of its own property.
Yesterday Forbes published about 15 of the 600 names (of 30 people in each of 20 categories), including Margot Robbie, Simone Biles and Von Miller, on a popup channel on Snapchat's Discover section. The popup was set to live for 48 hours, with the full list to be published on Forbes.com today. As of Christmas, Forbes was working with Snapchat to sell advertising into the channel but hadn't confirmed any deals yet.
The popup is part of an effort by Forbes to incorporate Snapchat-like elements into its mobile site. It's also part of a broader effort to distribute more of its content directly to social platforms in 2017 without cutting back on what it's doing on its own site, recognizing that people are getting their news in lots of different places and not necessarily coming directly to Forbes' own channels, Forbes chief product officer Lewis D'Vorkin said. Forbes already publishes off-platform in the form of podcasts, Facebook live video, e-newsletter and to the voice-activated platforms Amazon Alexa and Google Assistant.
"I've been on over 300 sales calls, and it's become very clear to me that as much as agencies and clients want to reach audiences on Forbes.com, they also want to reach audiences on other platforms," D'Vorkin said. "They also like the credibility we bring to the game."
Publishing directly to platforms is a double-edged sword for publishers, who want to be where the audience is but are limited in their ability to make money off their content on those platforms. D'Vorkin said monetization was important to Forbes, but that other criteria also came into play.
In the case of the Snapchat popup, he said, it made sense because "it connects with a young audience, it's great for our Under 30 community to see we're getting them out to a like-minded demographic, it's great experience for our video team and social team to put these together, and it teaches us about new formats that we want to make part of a new mobile experience. Not everything starts out making money."
Whereas Forbes doesn't have a plan to monetize every instance of off-platform distribution, it is being aggressive in figuring out ways to cut back on the cost of producing said content.
Snapchat is notorious for requiring publishers to make bespoke content, which can be expensive and labor-intensive, and publishers with Discover channels often have teams of upwards of 10 people. Forbes' idea is to sidestep that expense by creating content once that can be reversed-published. (It used existing staff to create the popup channel.) In the case of the Snapchat popup, it plans to use what it learns about vertical video to create video that way for its own mobile site, where it's already introduced Snapchat-like "card" stories.
More broadly, the publisher is creating a new content management system to accommodate new formats on its website.
"Most sites only give people one format," D'Vorkin said. "We're working to create a mobile experience that's many kinds of formats without having to hire 14 people to create them again. Look at all the people who have built teams — five, six, 10, 15 people to create video for Snapchat that doesn't work on their site. We're doing just the opposite."
https://digiday.com/?p=215788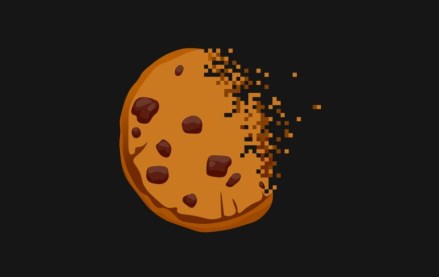 September 21, 2023 • 9 min read
Publishers who attended the Digiday Publishing Summit opened up about their top challenges, concerns and curiosities during closed-door, anonymous town hall meetings.
September 21, 2023 • 3 min read
WBD is seeing ad revenue growth from its YouTube channels and engagement on Threads surpass performance on X.
September 21, 2023 • 4 min read
Powering all of Amazon's hardware is an updated large language model, that could help connected devices actually be smarter.