For DTC brands, the year of profitability will have to wait
April 10, 2020 • 5 min read
•
•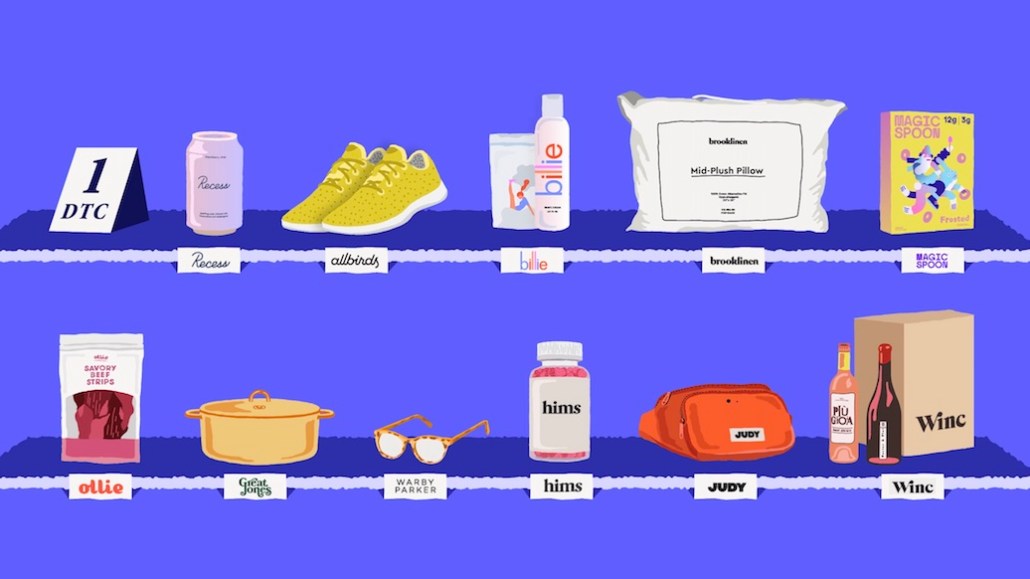 Ivy Liu
This is the newest installment of a weekly new briefing about the big changes and challenges facing direct-to-consumer startups. Join Digiday+ to get access to this and all articles, research and more.
A month ago, I was talking to the founder of a one-year-old direct-to-consumer startup who was out trying to raise some money. The founder told me it was a pretty bad time to be fundraising. The coronavirus outbreak was just starting in the U.S, and some investors were already starting to get hesitant about deploying capital. Additionally, many of the investors the founder was meeting with were looking for companies that could display a surefire path to profitability, but without sacrificing high growth rates.
In the month since then, things have only gotten tighter. Months ago, steps that were being billed as smart and necessary in order for an e-commerce company to become profitable, like expanding wholesale partnerships and opening their retail stores, have now turned into logistical nightmares as most stores remain closed.
The context here is important. By and large, DTC brands have failed to make huge exits (with the exception of Dollar Shave Club). Wall Street, meanwhile, has reacted coolly to the IPO of Casper earlier this year. Now, DTC startups are talking less about becoming a unicorn company, and more about becoming profitable. And this was meant to be the year it happened. After a couple years of breakneck growth-at-all-costs, this was going to be the year that profitability became the word du jour, especially as many brands fizzled out and a clear reckoning began to take hold.
Take beverage company Iris Nova. CEO Zak Normandin told me that his number one goal this year was to become profitable. And they were on track to do that, in the early summer, in part by expanding wholesale and retail partnerships in places like coffee shops and hotels.
Now, of course all of those retail channels are shut off. Normandin said that Iris Nova is still on track to be profitable this year, albeit by August now. In a few ways, they are better off than most other companies. For one, DTC sales have been up about 100% year-over-year. Last year, Iris Nova shut off Facebook and Instagram advertising entirely in order to acquire customers more organically, so the company didn't have a huge marketing budget to begin with. And, Iris Nova is still on track for its biggest wholesale launch yet, when it makes its products available for purchase in select Walmart stores later this month.
But Iris Nova hasn't emerged from the crisis completely unscathed. The company did have to lay off half of its staff once it became clear that most of its wholesale distributors would remain closed for several months.
"The reason why we are focused on profitability is because we really want to have financial control over the business in a way that being dependent upon venture capital doesn't allow you to have," Normandin said. "And I think when you have a profitable company you can kind of choose your destiny so to speak, and that's a big priority for us right now, especially given the current dynamics in the market."
In my conversations with more than half a dozen founders over the last week, what I've found is that the only companies that have been able to avoid making layoffs are the ones that one, have a low headcount (less than 30 employees), two, sell their products through a variety of channels, and three, have a product in a category where demand hasn't completely evaporated. That's also what enabled some of them to be profitable in the first place and even though their revenue is still probably going to take a hit this year, the odds that they will be able to remain profitable are higher.
Mike Grillo, CEO of Gravity Products, which did shy of just under $20 million in sales last year and was profitable, said that the company is still on track to be profitable this year, because so far direct-to-consumer sales for its products continue to rise, and direct-to-consumer is a higher margin channel for the weighted blanket brand. It has a big retail partnership scheduled for the fourth-quarter that, if scrapped, could limit the company's revenue growth this year, but shouldn't limit profitability. The company runs lean, with roughly 12 employees.
It's also worth noting that the coronavirus has thrown a wrench in what previously seemed like sound business models. Away announced week that it was furloughing half of its team and laying off another 10%. Co-founders Steph Korey and Jen Rubio wrote in a Medium post that, "a month ago, we were making a healthy profit margin on every order. Today, the company's salary costs alone exceed our revenues many times over." Away's sales have dropped by more than 90%, as making a travel-related purchase has become pretty much a non-starter for any shopper.
"There's this general perception or sort of commentary going around that a lot of these direct-to-consumer companies were like such a mess beforehand and there's this sort of purging taking place, and I do think to some extent that's true," said Grillo.
But there a lot of companies that are making products that are not necessarily so timely right now….and it's not for like lack of good business fundamentals that they are struggling."
Trend alert
A number of consumer and retail startups shifting their attention towards raising money for small, local businesses. Direct-to-consumer apéritif brand Haus launched a new line of drinks this week, co-created with chefs from around the country, with 100% of the profits going towards local restaurants. Meanwhile, multi-brand retailer Neighborhood Goods said its opening up applications for musicians, artists, and restaurants to apply to secure space at one of Neighborhood Goods' three stores for free when they re-open. It's a way for these companies to get attention for giving back, but also hopefully gain new customers thanks to the dedicated followings that these local businesses have amassed.
Stat of the week
Consumers have now accepted that they'll likely be spending a lot of time at home the next several months, and are buying products accordingly to keep themselves entertained. Shopify reported that for the week of March 30 among its merchants, sales of exercise bands were up 784% compared to 30 days prior, while sales of board games were up 691%.
Quote of the week
"How do you increase conversion without looking cheap or desperate? It's scary," said Justin Kerzner, president of Naked Retail, on knowing when to offer discounts.
https://digiday.com/?p=363917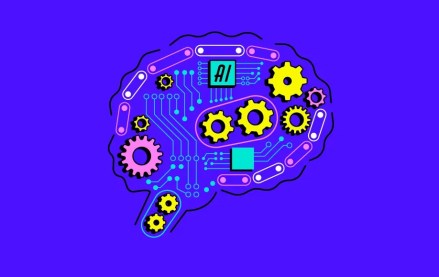 December 11, 2023 • 5 min read
As Google and Meta roll out new features, startups like Runway are finding new ways to compete for enterprise clients.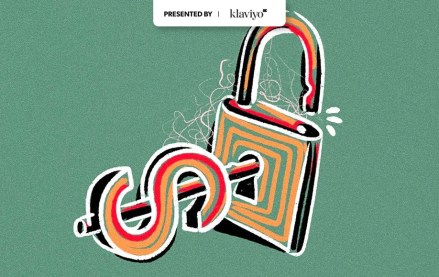 December 8, 2023 • 5 min read
Future plc's CFO Penny Ladkin-Brand announced on Thursday that she is stepping down, as the U.K.- based media company reported declining revenues and a new two-year investment plan to get back to growth.
December 7, 2023 • 13 min read
In this week's Media Briefing, publishing executives share how the task forces they created earlier this year to oversee generative AI guidelines and initiatives have expanded to include more people across their organizations.