'Flying blind': How DTC CEOs are preparing for the holidays
October 1, 2020 • 5 min read
•
•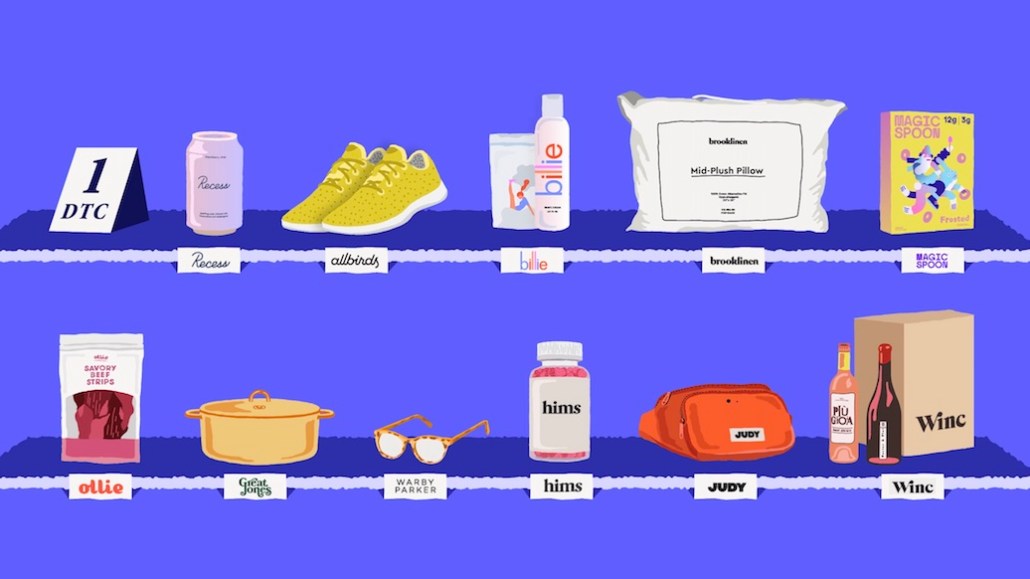 Ivy Liu
This is the latest installment of the DTC Briefing, a weekly Modern Retail column about the biggest challenges and trends facing the volatile direct-to-consumer startup world.
The holidays are already a stressful time for e-commerce and direct-to-consumer startups. November and December will determine whether or not they make-or-break their growth goals for the year. There's sure to loud and angry customers grumbling over not receiving their products two days after Black Friday. But this year, the stress level has been ramped up significantly, CEOs say.
"This year, I feel like I'm flying blind because it's such a unique year," said Ju Rhyu, CEO of Hero Cosmetics, which sells through Amazon, Target, Goop and Urban Outfitters — in addition to its own website. "The completely unprecedented nature of this year makes it hard to imagine what to plan for," said Rich Fulop, CEO of home goods brand Brooklinen.
Many e-commerce startups have reported than higher-than-expected sales growth during the pandemic, because of the fact that people are now shopping online more frequently than they are in store. But that still doesn't mean that they can rest easily during the fourth quarter. Modern Retail spoke with five DTC CEOs, who cited potential shipping delays — as well as the fear that more retailers will offer steeper online deals this year — as their biggest concerns leading up to the holidays. To prepare, founders are looking at diversifying the number of carriers they're working with, trying to encourage their customers to order ahead of big sales days like Black Friday and looking at other ways to entice customers beyond steep discounts.
And, keeping with the theme of business during coronavirus, they're trying to prepare for a number of worst-case scenarios.
Logistics woes
U.S. e-commerce sales grew during 31.8% between the first and second quarter of this year, which has strained the ability of carriers like FedEx, UPS, USPS and DHL to deliver packages on-time. According to data from third-party logistics provider ShipBob, the total average days in transit for all four carriers' ground services is still higher than what it was before the coronavirus. E-commerce startups are bracing for packages to take even longer to get to customers during the busy holiday shopping season. They're also worried that an increase in the number of coronavirus cases over the fall and winter could lead to some warehouses being temporarily shut down or having to reduce operations. And, depending on how bad the coronavirus outbreak is in other countries, factories could experience issues as well.
So CEOs are trying to think through how to shift more packages to another carrier if one fails, as well as how to smooth things over with any irritated customers. "What we are starting to try and think about is what is the game plan for when someone says 'hey I ordered this product seven days ago and it says this is still in their warehouse,'" said Matt Mullenax, CEO of men's body care brand Huron. Similarly, Fulop said that Brooklinen is thinking through right now, "how to expect the unexpected and create campaigns that allow us to pivot our messaging quickly," if, for example, new shipments of inventory get delayed.
Mullenax said that over the past few months, the company has experienced more delays than usual with its two carriers, UPS and USPS — ranging from a few days to a week. Huron has resent products to some of the customers who have experienced the worst delays, and Mullenax has even started delivering orders himself via Citi Bike to customers who live in New York City.
But bicycle delivery isn't an ideal solution in December. So Huron is testing out FedEx and DHL to see if the company wants to use those two carriers during the holidays, as well as talking to third-party logistics provider to see if they can staff up ahead of the holidays. But Huron, which has just three full-time employees, only has so many options.
Fulop said that Brooklinen, which raised a $50 million round of funding earlier this year, has started to use air delivery more than ground transport for delivery, "which is significantly more expensive but a necessary spend."
"The consistency of customer experience, from the time you are on site to the delivery of product is very important for us and if the last mile delivery service is inconsistent with the other service you've seen…that last mile dilutes the work we've put in previously," said Mullenax.
Black Friday bonanza
The other top area of concern is how to stand out during busy shopping periods, like Black Friday. This year, customers are expecting steeper discounts; big-box retailers like Target and Home Depot have said they will offer discounts starting in October.
"Everyone is seeming to start their promotions earlier and earlier in order to beat each other to a customer's share of wallet," said Hero Cosmetics' Rhyu. In her conversations with other e-commerce CEOs, they've been most eager to compare notes about what types of promotions each is offering this year. "There also have been ideas thrown around like offering deeply discounted bundles as a strategy, rather than blanket 20% off promotions, to hype up perceived value," she added.
"Fourth quarter is always a bit of a slugfest when it comes to positioning yourself to win from a marketing perspective," said Brian Berger, CEO of Mack Weldon, which sells men's basics like t-shirts and sweatpants. He said that his biggest concern is "making sure from a tone and marketing perspective, we are being much more responsive to where customers are right now."
That means no holiday marketing shots this year highlighting vacations and getaways. Mack Weldon plans to spend more on television advertising during the fourth quarter, as he is predicting an increase in Facebook and Google advertising costs. Facebook advertising costs usually rise during the holidays as more companies advertise during those few months, but Berger is expecting that they'll rise even more so this year as more brick-and-mortar retailers advertise more online sales instead of in-store sales.
"This is going to be a new level of competition that is different than what we've experienced," he said.
https://digiday.com/?p=379516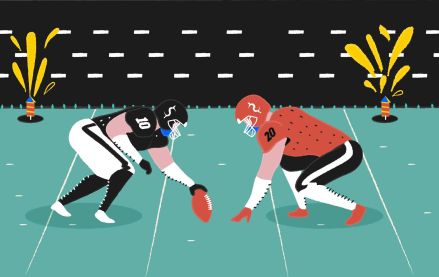 December 6, 2023 • 4 min read
In response to this challenge, the NFL's Detroit Lions have adopted a proactive strategy, introducing an extra channel for their local NFL broadcast. The objective is to broaden advertising opportunities, leverage direct-to-consumer distribution, and establish stronger connections with local fans, with the ultimate goal of increasing preseason viewership.
December 6, 2023 • 4 min read
It's been over a decade since the most recent entry in the wildly popular "Grand Theft Auto" series came out in September 2013, meaning anticipation for "GTA 6" has been building for years. Rockstar titled yesterday's trailer as "Trailer 1," making it clear that the company is poised to launch a massive marketing campaign in the lead-up to the game's 2025 release.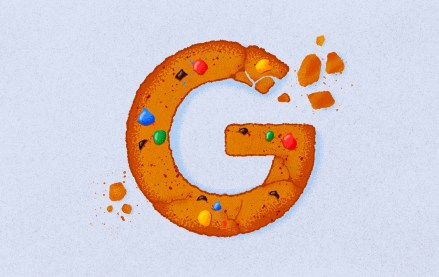 December 6, 2023 • 4 min read
A healthcare client that decided to scrap all conversion tags and cookies within weeks provides a case study for what will likely be a common experience in a year's time.