Each Friday we ask an industry leader to critique Digiday's coverage of the industry that week. Now Ben Kunz, director of strategic planning at Mediassociates, gives us a score. You can follow him at @benkunz.
CBS Goes Solo in Social TV
CBS launched its own social platform, CBS Connect, as a way to tap into the social sphere and harness the conversations around its entertainment lineup… The obvious question is whether people turn to CBS for socializing when they're already doing that on existing platforms.
Hmm. Is this CBS social app nuts? And did Digiday report on it well?
First, CBS is now No. 2 in ratings just behind FOX among the beloved demo of adults 18-49, and the race is really close. If CBS wants first place, it's worth trying a nutty app that lifts Twitter and Facebook conversations. The biggest trend in TV habits today — and a huge risk to advertising dollars — is so-called "concurrent media usage," where consumers do something else while watching the tube. A synchronized app for tablets or phones is a smart effort to regain that distracted audience.
However, this CBS app is unlikely to scale because (1) Twitter and Facebook are pretty good as social platforms already, thank you, and (2) ABC failed with a similar app back in 2010. The ABC app was actually more sophisticated, picking up audio from an ABC show to automatically generate related content on your iPad. Remember that? Me neither.
As far as Digiday's reporting, it missed the macro issue of concurrent media use. It missed the CBS ratings race. It missed ABC's similar failure. Grade: B for news, D for research.
The 10 Most Stereotypical Ad:tech Photos
Ad:tech has a venerable heritage in the digital industry… It is also, alas, perhaps the last bastion of the booth babe in digital media events. 
Here, Digiday presented photos from Ad:tech San Francisco, including a poor dude caught hanging out in the Playboy booth twice, the second time with young lasses wearing nothing but body paint. This vignette presents what I like best about Digiday, a willingness to say something is completely wrong while also presenting that wrong thing and making it feel completely desirable. There's no reporting in this article other than republishing naughty photos from Adrants playboy Steve Hall, but I bookmarked it. Grade: D for reporting, A for exposing digital buyers as dunderheads.
Hitler Reacts to Ad Tech
Over the past five years, the 'Hitler Reacts to…' Internet meme has addressed a range of important topics… with that in mind, Digiday felt the meme could use updating to include a parody of the advertising technology arena.
Jack Marshall is a recent addition to the Digiday team and one of the few bylines I seek out for smarts and attitude. The guy can write. So I clicked "play" on his video with a wince, because funny is hard to do, and I was afraid Jack would fail, but he nailed it. I then forced our digital buyers to watch the satire. If you can't laugh about the fact that 60 percent of banner ads are never seen, well, we're crying too. Grade: A+, Jack, for putting the entire digital industry into one bunker.
Confessions of a Social Media Manager
Ever annoyed at the fact that a lot of people don't get the value of social media, since it can't be linked back to ROI?
Speaking of things I seek out, Digiday's "Confessions of X" series is a guilty pleasure. I still remember the digital media buyer of a few weeks ago opining over what level of kick-back graft is acceptable. I think he drew the line at Fort Knox. Yikes. This week continued the series with a solid Q&A with an unnamed social media manager, who seemed pretty honest about the challenges of proving ROI, dealing with whiners and agency acceptance. Unnamed sources are a dangerous angle in journalism, but in this series Digiday shines. Grade: A all around.
Campaign Beat: Samsung Bets on Video
Video is clearly a hot area for digital advertising. Samsung is trying its best to take a bite of Apple, leaning on video to do so. The New York Times is for the first time ever running video ads to push its digital subscriptions…
Holy missed story, Digi-Batman! Here, you dropped the ball, a BIG ball called irony. Back in the old days, we used to call TV video ads "ads" … and now thanks to this wonderful new digital-social-curated universe, we have new online video ads called "ads." Wow. It's a revolution.
Yes, Digiday covered the fact that Samsung is launching a video advertising effort. But what about the macro picture — that we are back to Square One, watching television spots on new TVs now called tablets and laptops and smartphones? I recently liked 14 brands on Facebook as a test to see how they would respond in my stream and chuckled a bit when Pepsi finally showed up with a long-form version of its latest TV spot. Everyone says the communications world has changed, and yet everyone is rushing to video advertising. The irony, Digiday, you missed the irony. Grade: B.
To be fair, though, journalism is hard. Digiday, you shine with attitude. Please don't get sued and taken down, because I'd miss your naughty spirit. And if you run out of room for Steve Hall's photos, have him give me a call.
https://digiday.com/?p=12638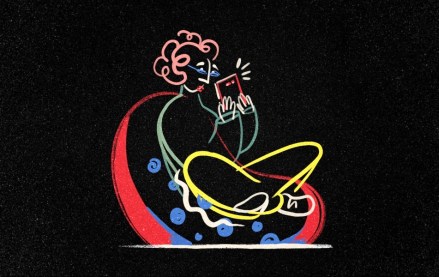 September 28, 2023 • 3 min read
The Financial Times has launched another lower-priced, subscription-based mobile app product a year after the debut of FT Edit to reach international readers.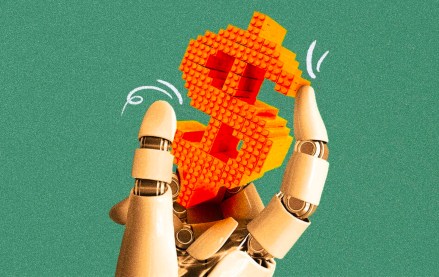 Publishers are starting to apply AI to their sales operations.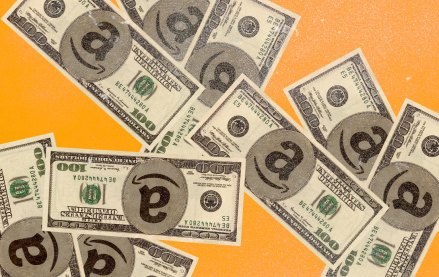 September 27, 2023 • 6 min read
The agency accused the e-commerce giant of conducting a range of anticompetitive behaviors that hurt both shoppers and sellers.