On July 14, Viacom employees in the U.S., the U.K. and Australia came together for an experiment: They wanted to broadcast an hourlong music video block on MTV in Australia embedded with rotating live streams of people dancing to the music — all on TV.
The experiment required the participation of 30 Viacom employees across the three global offices, including a control room in the U.K. that monitored and selected which of the 50 different live streams would appear on the air next to the music video. Airing at midnight in Australia, the experiment was clearly a one-time stunt but one with greater implications for MTV parent Viacom.
"What people saw was rudimentary — an elegant hour of TV it wasn't," said Ross Martin, evp of marketing strategy and engagement for Viacom. "What's exciting about it is the behind-the-scenes work that went to it and the coordination among different global offices that opens up a new lane of storytelling for us."
Without mentioning specific names or projects, Martin said four networks within the Viacom family, which includes longtime youth-skewing networks, like MTV, Nickelodeon and Comedy Central, are currently developing new show formats that incorporate live video from the web. It's a major area of focus for the company — and one that calls for a degree of centralization.
That's the role of the Viacom Lab, a small five-person team of engineers and design experts nestled inside Viacom's headquarters in midtown Manhattan. This team spearheaded the music video experiment, which ran smoothly and left Martin satisfied about what else Viacom is capable of doing with live web video and TV in the future.
"Everyone in the world is live streaming from their phones, computers and tablets all the time," said Martin. "We have been looking for ways to unleash that kind of behavior that exists on the social web but on linear television."
Of course, live integrations between web and TV is not the only thing the 2-month-old Viacom Lab is concerned with. The lab, which Viacom plans to triple in size by the end of the year, is designed to be a collaborative space where employees from Viacom media brands can come in to develop their projects.
"There are areas where the [Viacom media brand] is taking the lead and the lab supports the work, and there are areas where the brand doesn't have the bandwidth to explore an area and the lab will take the lead," said Martin.
The Viacom Lab is also inviting outside creators. Today, it has three creators-in-residence including British neuroscientist Beau Lotto and the co-founders of animation technology startup FlickerLab. Lotto is developing an augmented reality platform called Traces, which allows users to leave "virtual bubbles" filled with video, audio and photos anywhere in the world. FlickerLab is working on technology that allows fans to create animations quickly and publish them across social media. Viacom is looking at how it can tap FlickerLab to get fan content on TV, Martin said.
Other Viacom Lab partners include Giphy (to create and distribute GIFs from Viacom shows) and Citia (a mobile publishing platform that allows publishers to create swipeable cards featuring video, photo and text content and post them across owned and social platforms). Overall, the Viacom Lab has more than 25 projects on its plate.
"The principle is it must put fans first, or the Lab doesn't do it," said Martin.
That said, for all of the experimenting that's going on at the Viacom Lab, it was also created for Viacom to explore new business opportunities beyond film, TV and digital media.
Take, for instance, a replica of the Teenage Mutant Ninja Turtles' lair Viacom built ahead of the release of the Paramount- and Nickelodeon-produced "Teenage Mutant Ninja Turtles: Out of the Shadows." This idea came from Paramount and Nickelodeon, which worked with the Viacom Lab team to design and build the set in 30 days. The New York City set was then listed on Airbnb between May 14 and June 3, and was completely booked within minutes.
"It's the best kind of native ad," said Martin. "What are the business models of the future for our company that puts fans first and can generate revenue growth for the company? This is a real business opportunity."
Whether a project is for a Viacom-owned media brand or a standalone business, every project is looked at from a business angle from the very beginning. The Lab's vp of business planning and strategy sits in on the first idea meeting, Martin said, though that doesn't mean a compelling idea isn't given room to grow.
"If you were to launch a rocket into space, you'd want to try some tests first to make sure it actually works," said Martin.
Images via Fotolia
https://digiday.com/?p=189383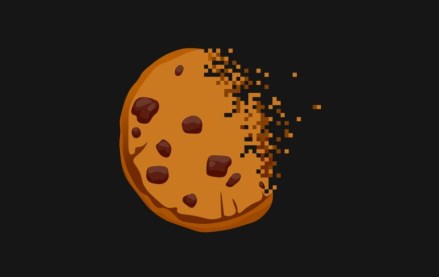 September 21, 2023 • 9 min read
Publishers who attended the Digiday Publishing Summit opened up about their top challenges, concerns and curiosities during closed-door, anonymous town hall meetings.
September 21, 2023 • 4 min read
WBD is seeing ad revenue growth from its YouTube channels and engagement on Threads surpass performance on X.
September 21, 2023 • 4 min read
Powering all of Amazon's hardware is an updated large language model, that could help connected devices actually be smarter.