While Facebook spars with critics, Twitter goes for humility on social media
March 2, 2018 • 3 min read
• By
Digiday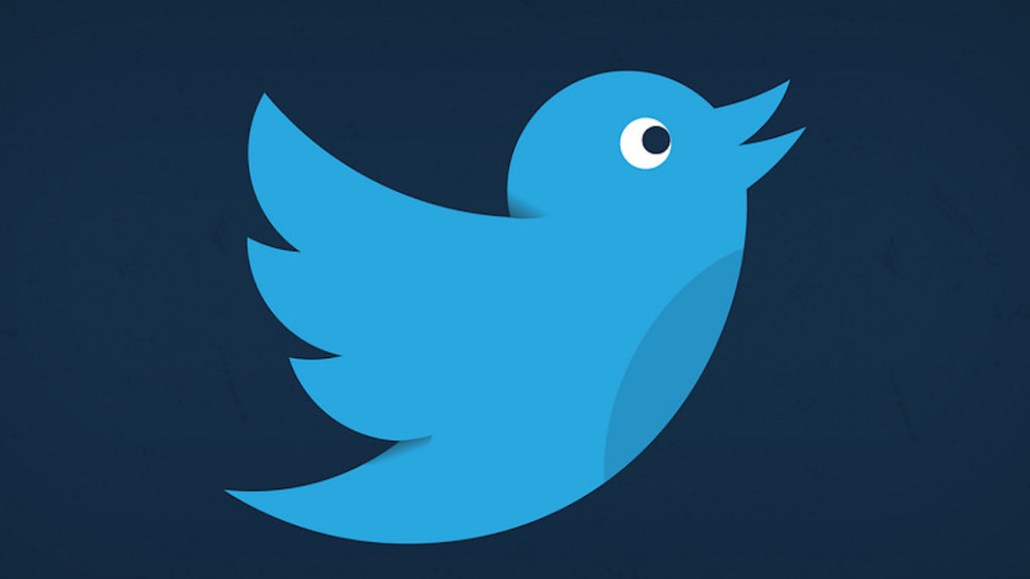 Twitter CEO Jack Dorsey unleashed a series of tweets March 1 where he admitted his company hasn't addressed abuse, harassment and misinformation on the service fast enough and announced steps to correct the situation.
"We're committing Twitter to help increase the collective health, openness, and civility of public conversation, and to hold ourselves publicly accountable towards progress," Dorsey wrote to his 4.2 million followers. He said Twitter would seek help measuring the health of the conversation on Twitter.
We're committing Twitter to help increase the collective health, openness, and civility of public conversation, and to hold ourselves publicly accountable towards progress.

— jack (@jack) March 1, 2018
The tweetstorm was notable for its candor and sincere tone — tech giants are all under the gun to clean up their acts — but also as a contrast to how Facebook has been using the same platform, with recently disastrous results. It also comes as Twitter has been positioning itself as a friend to high-quality publishers, especially in news.
"Jack's messaging was precisely what we want: humility rather than infallibility, recognition tech can break communication not just improve and a willingness to learn," said Jason Kint, the CEO of Digital Content Next and reliable critic of Facebook. "We look forward to solutions and hope the companies with the real industry control and resources step up in a way that they haven't yet."
Both Twitter and Facebook not only face growing sentiment that big tech is bad for society but growing rumbles in Congress to regulate big tech companies. Facebook recently faced a firestorm of criticism when its ads vp Rob Goldman stepped into the subject of Russian ads on Facebook with a series of tweets. (Goldman ended up apologizing.) Facebook also been falling out of favor generally with publishers over strategy changes that have hurt their business. Twitter seems to have an edge in the PR war for now, though.
"Jack is much better at his own service," said David Carroll, an ad tech expert at The New School. "He has a home advantage. He's deferential. Whereas [Facebook CEO Mark] Zuckerberg's Twitter activity is very minimal. Facebook also has an open call for funded research, but how are they messaging the existence of that?"
The Dorsey tweets do have something of an orchestrated feel. Dorsey's been flanked by his CMO Leslie Berland, who has 27,000 followers; and Ed Ho, head of consumer product and engineering, with 10,000 followers. Responses to his tweetstorm ranged from supportive and helpful (ban Trump, get rid of the Nazis, require everyone to be verified) to the skeptical.
Is there a canonical list of all the times @jack has said Twitter is committed to change? Because it hasn't been true any time before now. https://t.co/vJrw4bJ0r9

— ¡feduardo! (@fedward) March 1, 2018
Dorsey's thread is similar to what Zuckerberg has done this year: using his company's platform to communicate that he knows something needs fixing and intends to fix it, said Steven Levy, a longtime technology writer who's at Wired. "It's a first step to actually fixing the problem," he said.
The differences is that Dorsey is using Twitter for primary communication, so it's important that is own voice comes through, Levy said. "It seems that the Facebook executives are using Twitter for timely responses to what they see as criticism worth engaging with, or disputing. The fact that sometimes it bites them back seems to indicate that those tweets are authentic."
Twitter's smaller size relative to Facebook also may help it repair its image because it's not as dominant as Facebook. The media and marketing community is also eager for platform allies to counter Facebook and Google's enormity, and Twitter has given the impression it wants to get out ahead of the trolls, bots and other abuses of its service. But as with Facebook, Twitter is vulnerable for having let the abuse problem continue as long as it has, and the PR goodwill will only last so long. It also has a chance to get out ahead of its role being spotlighted in probes of Russia's meddling in the run-up to the U.S. presidential election in 2016.
To one publishing executive, Dorsey came off as "sincere, not defensive. But they have to actually do something. Talk is cheap. If they want to become a credible publishing entity, they need to take responsibility. And that means action."
https://digiday.com/?p=277901