Facebook promises to make Watch a repeat video destination
November 15, 2019 • 7 min read
Facebook held its second annual Facebook Video Summit in New York on Thursday, using it as an opportunity to engage with those creating shows for Facebook Watch, its 2-year-old video platform that launched in 2017 and went global last year.
Jeff Birkeland, Facebook's head of creator and publisher experience, told the audience of more than 200 creators and publishers that the company would prioritize making Facebook Watch more of a repeat video destination for audiences, as well as make it easier for creators to work with Facebook and improve distribution and monetization.
"The video destination we are building at Facebook, it's a separate and distinct video destination," Birkeland said. "It's not a library of video and just splashing video across Facebook. It's differentiated, lively and specific." He said that Facebook Watch's approach to video is "active" and that Facebook sees it as a way to "connect people through shared experiences and a sense of belonging." To creators in the audience, he implored, "We know we're building something special, and we know we can't do it without you."
Previously, Facebook has invested in wooing creators by positioning Watch as a reliable source of revenue. Earlier this year, Facebook also launched a program to fund publisher shows starring influencers.
Despite these efforts, some creators complain of tech glitches and poor communication from Facebook. And some are genuinely concerned that Facebook hasn't made Watch as much of a destination as it could be, so they're less reluctant to build their businesses on Watch when they can otherwise stay on YouTube and other platforms.
"I feel like I hear them talking about Facebook Watch, but I don't see them putting their money where their mouth is," said Jordan Jacobson, vp and head of social media at iProspect. "Are they making this a scalable, comparable platform to everyone else in this space?"
Facebook said that 720 million people monthly and 140 million people daily spend at least one minute in Watch as of June 2019. On average, it said daily visitors spend more than 26 minutes on Watch each day. Facebook's global user base across all of its brands, Instagram and WhatsApp included, is 2.8 billion.
Digiday spoke to four creators who attended the summit for their perspectives on what it's like to publish content on Facebook Watch. Enhanced tools in the Creator Studio, they said, are making it easier for them to know who's watching their content and to be able to modify or develop content that will get more engagement. Traffic sources, in particular, were a highlight.
"It's game-changing, not just from understanding your viewers but also helping Facebook know how we can all use that to start learning how different traffic sources really work," said Rafi Fine, president and co-founder of FBE.
Another publisher who's licensed and sold three shows to Facebook Watch told Digiday: "Maybe in the past, the stuff people would talk about wasn't as useful — it was more vanity stuff. But now the Creator Studio is giving us meaningful insights that you can derive from that tool that can actually help me make content and distribution decisions."
Comedian Trey Kennedy, who primarily publishes his video content on Facebook and YouTube, Instagram and Twitter, said that looking at analytics like audience retention impacted what he developed.
"I noticed I had a big following in the heartland of the country, especially in the Southern region of the United States," Kennedy said. So with that knowledge, he created a "Southern Sayings" video that "performed really well."
Amanda Retke of "I Am Baker" said she used to focus on shares of her content, but Facebook Analytics helped her see where or how people shared content mattered too, especially in terms of engagement. For example, content being shared with groups that had a following benefited from increased engagement.
As Facebook Watch has evolved and matured, creators and publishers are also adapting how they develop content specifically for Watch, too.
Kennedy, who used to primarily post one-minute videos to IGTV, said that he had to start producing videos of at least three minutes in length when he started publishing content to Watch. And while that's been more of an investment in terms of time and resources, it's paid off.
"I was wary of that, but it's worth it to put 20-plus hours into the video. The content was higher quality because I was putting more work into it and I'm getting better brand deals," he said. "It's been a huge game-changer."
Retke said that as other platforms like IGTV have started to allow longer video content, she hasn't had to make as many edits as before, like doing a one-minute cut for IGTV, 10 seconds for her Instagram feed and full-length videos or Watch. She primarily posts her videos on Pinterest, Facebook and Instagram.
The same publisher we spoke to said he will invest more resources into placing ad breaks in the right places for his Watch content in 2020.
With regards to monetization, the creators we spoke to said they haven't experienced any issues on Watch.
"It's been a huge game-changer for me, income-wise," said Kennedy.
Fine said that he and his fellow publishers and creators are approaching monetization of video content differently than they were just a few years ago; it's no longer enough to just get ads to play on your videos.
"That's not the golden ticket we're going after anymore," Fine said. "What do audiences really want, and how do we build great content for a great community and have a great commerce component to allow for that to be a sustainable business model so we can continue to create content?"
Keeping the creator and publisher community well informed was another thing the creators we spoke to said was extremely important.
Kennedy said that even though he was one of the top creators of the now-defunct Vine, he hardly got emails from anyone on that platform.
Retke said that Facebook Watch is her largest platform by far and that Facebook has kept her well informed of changes, especially algorithmic changes that impact how people can have access to her content.
"I'm in it for the long haul as well," she said. "Yes, there are slight algorithm shifts, but at the end of the day, that means Facebook is determining how people are consuming content differently. You have a better understanding of it, and I'm able to produce better content from it."
As for whether they think Facebook is making Watch more of a destination and raising its awareness among users, creators said they feel like Facebook is trying to do just that, but they're not sure yet if it will actually happen.
"When I think about their strategy which, to me, seems to make Facebook a destination for great video programming that competes with YouTube and also HBO, I wonder: Will that actually happen?" said the creator. "I don't think Facebook knows yet either, but I think it's the right thing to try, and I'm excited to at least try to do more with them next year."
Jason White, Facebook's director, North America, news partnerships, said that what Facebook is doing with Watch is to be a "place where small creators can start building an audience and business" but also one where "publishers can find audiences and community." It's meant to appeal to both, but, he added, Watch isn't about "massive big-budget productions or a subscription model," so it's not competing directly in the streaming wars.
Generating more awareness of Watch and making it a must-see destination, however, is "Facebook's biggest hurdle," said Fine.
"They have the eyeballs in the way that Facebook works currently, but they need to figure out how to make it a place as a video destination where you come repeatedly for specific shows, specific types of content," he said. "I don't think they will give up until they crack it. They just need some time."
Photo Credit: Facebook
https://digiday.com/?p=352900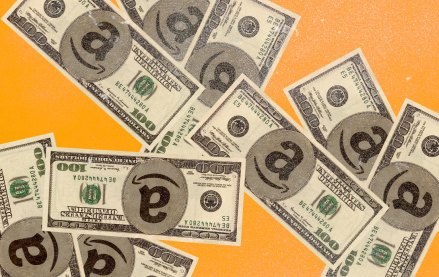 September 27, 2023 • 6 min read
The agency accused the e-commerce giant of conducting a range of anticompetitive behaviors that hurt both shoppers and sellers.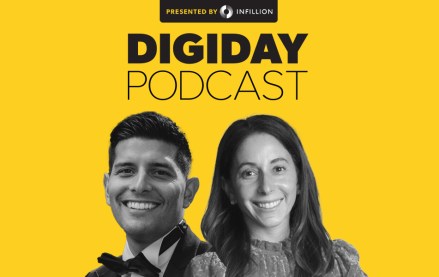 September 26, 2023 • 3 min read
In a live recording during the Digiday Publishing Summit, the news executives called for more nuanced conversations with advertisers around their brand safety concerns.
September 26, 2023 • 4 min read
After investing in one generative AI startup and suing another, the company will let customers create images on its website and an API.