Facebook is trying to woo news publishers with the currency they all understand: traffic.
Facebook said today the traffic it has sent to media sites in the past year has tripled, confirming what Digiday has already previously reported. Considering Facebook has a billion members, that's a lot of traffic. And Facebook says it wants to continue sending traffic to publishers, citing how news stories perform well in the News Feed. Facebook said it would start showing more links to news stories in particular to mobile users. And it would begin resurfacing articles in News Feeds that have attracted comments. It will also show related articles to stories, giving still more News Feed real estate to publishers.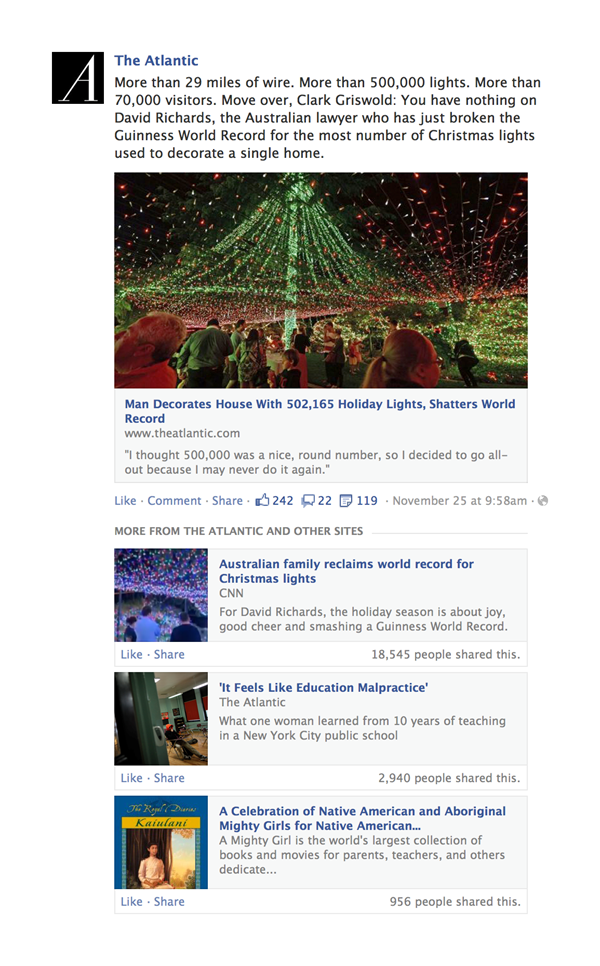 These moves could be significant for publishers, which could follow BuzzFeed's lead in optimizing for Facebook. After all, BuzzFeed's growth makes it a compelling case study–it announced today it broke 130 million unique visitors in November. The risk, of course, is Facebook could decide to cut off that content, although you could argue that's not in Facebook's interest.
The moves will help as Twitter gains steam, with a ballyhooed IPO and with a greater mindshare among media than the general public. Facebook can use floods of traffic to remind publishers just who the big guy is. Google still remains king when it comes to sending traffic to publishers, but Facebook can pull levers with News Feed placements to quickly close the gap–and rise up the priority list for publishers.
It is also a way for Facebook to deal with the problem that what people find most worth sharing is often lowest-common denominator fare: silly memes and the like. It's unlikely any of that will go away anytime soon and Facebook will flood traffic to The New York Review of Books. Still, it's a tacit acknowledgement by Facebook that much of the content being shared on its platform is superfluous, even to the point of wasting people's time. There is always the risk of Facebook fatigue. That was certainly the main motivator behind the savvy purchase of Instagram.
That means using real content, not status updates about Weight Watchers and the like, in order to keep people around. Facebook has learned that publishers ultimately need to bring people back to their sites. The platform once wooed publishers with Facebook editions that would live inside the walls of Facebook. Those fizzled, mostly because there was no benefit to publishers. Traffic is the oxygen publishers need to live and Facebook has figured out how to get publishers' attention. The smart ones won't choose one platform over another. SEO remains important, along with other social sources and direct traffic. But there's no doubt that Facebook is ready to throw its weight around.
Image via Shutterstock
https://digiday.com/?p=57419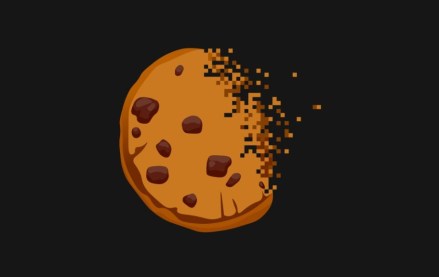 September 25, 2023 • 1 min read
During the Digiday Publishing Summit, execs from companies including Condé Nast, Dotdash Meredith and Thomson Reuters assessed the industry's readiness.
September 25, 2023 • 5 min read
Publishing executives shared their honest and unfettered opinions on the rise of generative artificial intelligence technology and its impact on traffic, IP protections, content production and jobs at the Digiday Publishing Summit last week.
September 25, 2023 • 5 min read
Here is A sampling of other AI-related news from last week.