After Facebook news-feed changes, publishers look hopefully to Pinterest
March 12, 2018 • 6 min read
Publishers casting about for new referral sources after Facebook decided it wants the news feed to be, ironically, less newsy are taking a fresh look at Pinterest.
The big shift last year in terms of referral traffic was Facebook declining as a source of traffic for publishers while Google surpassed it. Pinterest, along with Instagram, grew as traffic sources as well, although from smaller bases. The online scrapbooking platform represented nearly 8 percent of publishers' social traffic in the second half of 2017, up from 4.5 percent in the first half of 2016, according to Shareaholic.
Claiming more than 200 million active monthly users, 8-year-old Pinterest falls somewhere between Flipboard and Twitter in the size of its user base. Its utility for people — often women — looking for home decor, fashion and menu ideas and the like makes it well suited to lifestyle publishers looking to get their content in front of new audiences (and advertisers looking to reach those audience, which is how Pinterest makes its money).
Publishers say their contact with Pinterest used to be less frequent and not especially helpful when it did happen, but they say in the past several months there's been a marked increase in outreach, collaboration and requests for feedback.
"It sounds like we're at a point where we're about to discover how interesting Pinterest is for publishers," said Michelle Kempner, vp of operations at BuzzFeed, where Pinterest is its second-biggest referral platform after Facebook.
"Pinterest is a major focus for us," said Regina Buckley, gm of lifestyle and svp of digital operations and business development for Meredith, who handled partnerships with Pinterest, Snapchat and Facebook for the former Time Inc. lifestyle brands before Meredith acquired Time Inc. "It's material and growing as a referral source. Yes, it does increase our interest in Pinterest, in light of Facebook. Pinterest is interested in being a real partner to us. They want to work together to grow both our businesses. That is definitely something I can't say of all our distribution sources."
Anna Lee, vp of growth at PureWow, which gets a "big chunk" of its social traffic from Pinterest, saw a change at Pinterest around a year ago. She said that the platform now calls every couple weeks to provide data on what topics were popular on the platform, help promote PureWow's content and share news about features that were being tested. "There are definitely people more proactively reaching out," she said.
Pinterest is a good place for BuzzFeed to recycle older posts and videos and get new life for content that doesn't play that well on other platforms, like jokes and other humor, Kempner said. It's also a good source of steady traffic that isn't subject to the whims of the news cycle. For BuzzFeed, Pinterest is also a good barometer of how shareable a post is, as a lot of BuzzFeed's Pinterest activity is driven by people sharing BuzzFeed content to Pinterest.
Buckley sees Pinterest and publishers working symbiotically together, as in the case of Pincodes, which are like QR codes that users can scan with their mobile phone to open special content on Pinterest. Pinterest worked closely with Time Inc. on developing Pincodes in the second half of 2017, and one of its titles, Real Simple, experimented with them. With Pincodes, Pinterest gets more exposure for its brand in the pages of magazines and elsewhere, and the publisher gets to provide its readers with another utility.
"They come to us looking for feedback on them, which is something I wasn't used to hearing in the past," Buckley said. "We were on the phone with them a ton."
Still, it's not entirely clear how the dynamic will evolve. The Pinterest relationship isn't exactly a warm and fuzzy one, but as one publishing exec put it, "If you have Twitter and Flipboard on one end and Facebook on the other, Pinterest is in the middle." For now, Pinterest remains chiefly an awareness and traffic driver. Publishers, naturally, would like more, but seem hopeful about their relationship with Pinterest, having been chafed by the Facebook experience.
A key person affecting Pinterest's involvement with publishers is David Temple, who started in October as Pinterest's head of content, a new role that's part of product. Temple reports to Lawrence Ripsher, head of consumer products and oversees a team of 25 marketing, business development, sales, product and engineering people that's grown under his watch.
Whereas Snapchat and Facebook started as social networks that bolted on content later, Temple described the relationship between Pinterest and publishers in mutually beneficial terms. He said most users come to Pinterest to discover content from publishers and individual creators and that "without that quality content, there wouldn't be anything for pinners to be discovering and pinning. Publishers aren't competing with friend content on Pinterest." Unlike Facebook, which optimizes for likes and shares, Pinterest also is a place where publishers can trigger real-world actions. For example, Pinterest created a "tried it" button users can check to leave feedback on a recipe or another do-it-yourself project.
"My mandate is to make sure we have inspiring content on the platform, and the biggest lever we have to do that is to work really closely with creators who are already creating great content, and make it easier to publish and distribute and measure its impact," Temple said. "We care about publishers because they make the content that makes pinners have a great experience on Pinterest. It's important to us how we're doing."
Brit Morin, founder and CEO of lifestyle media company Brit + Co and one of Pinterest's top publishers, with referral traffic up 10 percent from 2017 to 2018, saw Temple's hire as a win for publishers. "We've always had a solid ear with Pinterest, but with David in place, that's his main job," she said. "He's directly responsible for serving the needs of content creators."
Temple said Pinterest was looking to give publishers more tools and analytics to distribute their content on Pinterest and measure its impact. He said Pinterest has run a small test with publishers distributing branded video content and that it's exploring other monetization opportunities but didn't have details to share.
All that sounds good in theory, but the big question for publishers is whether Pinterest will go beyond being a meaningful traffic source and become an actual revenue source. Those efforts are in their infancy, with limited ad sales opportunities and data, and after being burned by Facebook, publishers are leery of platforms' promises.
"There aren't a lot of native tools with strong analytics and that would be a huge opportunity for Pinterest to make an argument that they're a strong partner for publishers," Morin said. "There are a lot of different levers it can pull."
https://digiday.com/?p=278447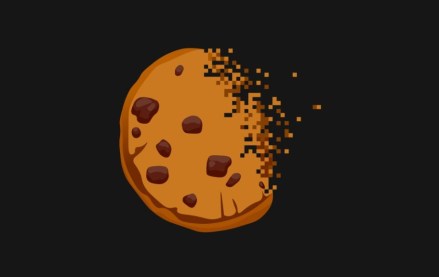 September 25, 2023 • 1 min read
During the Digiday Publishing Summit, execs from companies including Condé Nast, Dotdash Meredith and Thomson Reuters assessed the industry's readiness.
September 25, 2023 • 5 min read
Publishing executives shared their honest and unfettered opinions on the rise of generative artificial intelligence technology and its impact on traffic, IP protections, content production and jobs at the Digiday Publishing Summit last week.
September 25, 2023 • 5 min read
Here is A sampling of other AI-related news from last week.