YouNow is the latest platform publishers are using to reach young audiences
April 13, 2016 • 4 min read
•
•
Facebook Live may be all the rage now, but before Facebook Live, there was YouNow, a live streaming social platform that's gained the attention of publishers from Refinery29 to The Huffington Post to MTV.
Launched in 2011, YouNow is a social network that lets its users (mostly 24 and under) broadcast themselves to peers and fans in real time. While other live streaming platforms have time limits (Facebook's is 90 minutes), YouNow users can broadcast themselves as long as they want and interact with viewers as their comments appear in real time. Founder Adi Sideman claims YouNow gets 100 million user sessions a month and 150,000 live broadcasts a day, with users averaging 50 minutes a day on the platform.
Refinery29 broadcasts once or twice a week, and had 9,500 fans and more than 450,000 views as of April 12. In the videos — which have an unpolished look befitting the platform — staffers discuss politics, entertainment, fashion.
On one called Messy Eaters, the hosts talk about food trends while making gooey snacks like cookie sandwiches. "The realness comes with that raw and unfinished look," said Amy Emmerich, Refinery29's chief content officer.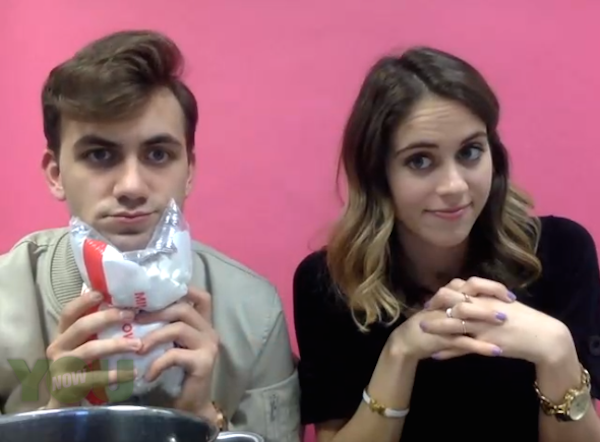 People used YouNow to chat with fans from the Oscar's red carpet. The Time Inc. title enlisted Jack Douglass, a social media influencer with 194,000 fans on YouNow, to chat up fans while comments streamed in. "They literally embedded his broadcast into their own broadcast, which is exactly how this format is evolving: 'Let's let people jump into the experience'," Sideman said approvingly.
People is also active on Facebook Live video and Snapchat, but YouNow gave it a way to talk directly to a ready-made audience of young viewers, said JJ Miller, executive producer for video of People and Entertainment Weekly.
"It's a younger platform, and the engagement is extraordinary," Miller said. "They told us there was a 43 percent engagement rate. That's high for any platform."
Elsewhere, Huffington Post has 35,200 fans and nearly 400,000 views as of April 12 on YouNow, where its social media editor Lauren Zupkus chats with influencers such as YouTubers Jordan Doww and Josh Tryhane on a weekly show. MTV has 180,000 fans on the platform. BuzzFeed also has experimented with it.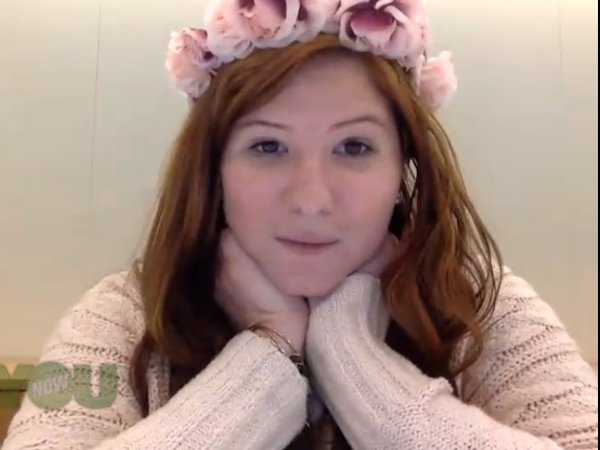 YouNow makes money by taking a cut of the tips that viewers can leave on the site to reward broadcasters, but it doesn't stand in the way of publishers or other broadcasters promoting their own sites or advertisers' goods for revenue and has no plans to charge publishers for using the platform.
YouNow is distinct among social platforms in that it's built around broadcasters addressing their audience and users interacting in real time. More so than other social platforms dominated by youth, publishers have to get out of their comfort zone with YouNow, with its live, uncensored vibe, but they can win new fans if they get it right, observers said.
Emily Anatole, associate editorial director at The Cassandra Report, said the consulting firm's research has shown that young people can forge strong bonds with people even if their connection is limited to online, and publishers can benefit from that. "That can do even more for a publisher than getting pageviews back to your site," she said. Refinery's Emmerich said the platform is a good place to experiment for Facebook Live and gain brand exposure (Refinery has adapted Messy Eaters to Facebook Live based on its success on YouNow), as well as being a motivational tool for the publisher's young staff that's always looking for the next challenge.
Brian Solis, principal analyst at Altimeter Group, said while YouNow offers a way for publishers to humanize themselves and take advantage of the community there, that distinctiveness means they need to be all the more careful about studying it before jumping on board, though. To make sure they're adding entertainment value, brands should start by looking at what kinds of content is popular on the site right now, said MaryLeigh Bliss, chief content officer at Ypulse.
As with other social spaces, brands have to tread carefully so they don't look like they're barging in unwelcome on private conversations. With its live, unfiltered comment stream and young user base, YouNow can make for a risky combination that publishers need to be comfortable with.
People did its due diligence for its Oscars video, vetting Jack Douglass and his audience before enlisting him as host. But Miller said publishers can only control so much when jumping on a new platform.
"You can't control it, and you have to be O.K. with that," People's Miller said. "[Audience members] might say things you don't like. That is the comfort zone you have to get used to. You get humor, you get spontaneity."
Image courtesy of YouNow/Refinery29.
https://digiday.com/?p=172131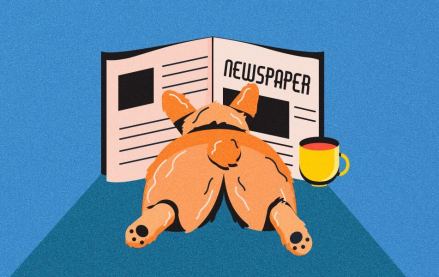 November 30, 2023 • 4 min read
Digiday+ Research found that publishers' programmatic ad revenue didn't quite live up to expectations this year, but they still see it as a growth area.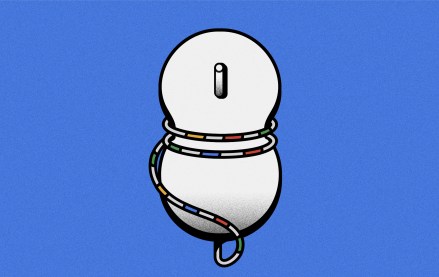 November 30, 2023 • 13 min read
For a couple of publishers, referrals from Google are down upwards of 60%.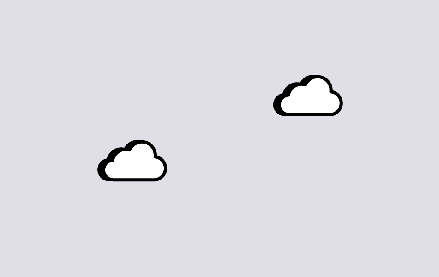 November 29, 2023 • 6 min read
Reducing carbon emissions from the digital ad ecosystem is an important priority, but various players are skeptical that much can — and is — being done to practice sustainability.