Facebook has never been above trying to co-opt its competitors' features via shameless mimicry. Whether it's Instagram, Snapchat, Foursquare, Flipboard or a host of various messaging and anonymity-based apps, Facebook has a long track record of unsuccessfully trying to copy up-and-coming platforms.
Now, Facebook is readying itself to steal thunder from a far more well-established platform: LinkedIn. Facebook is developing a new website called Facebook at Work, according to The Financial Times, a professional networking and intra-office communication service that, if it catches on, will compete with LinkedIn not only for users, but for enterprise marketing dollars.
It may seem odd that Facebook, which has long told users it was the ideal platform for all aspects of their digital lives — including professional networking — would decided to build a separate specialty site. But as Facebook has learned in recent years, people are increasingly compartmentalizing their digital lives and communications across a slew of more specialized apps. The demeanor of a professional network never quite jibed with Facebook's emphasis on personal connections, with Internet users largely opting to conduct their professional doings on LinkedIn. Case in point: Tech startup BranchOut was launched in 2010 and able to raise $49 million in venture capital funding by promising it would build a professional network layer on top of Facebook. But the startup had to change its business model last summer due to lack of users.
Now Facebook is trying to create an enterprise service by itself. And it's motivation is obvious: Business-to-business advertising is booming, and Facebook at Work could combat with LinkedIn for that spend.
LinkedIn has been the premier professional-networking platform for years, but in recent quarters it's emerged as the premier business publishing and business content marketing destination on the Web. LinkedIn's sponsored updates product has become the fastest growing business in the platform's history, accounting for $109 million in the most recent quarter, up 45 percent from the same period the year prior. It plans to be earning $1 billion a year from marketing spend by 2017.
It's not as if this new competition will come as any surprise to LinkedIn. Skeptics have wondered since LinkedIn's inception whether Facebook would ever steal users away from the professional network.
And earlier this year, Facebook allowed advertisers to start targeting users based upon job title and employer, putting it in direct competition with LinkedIn's recruitment business.
If you can't beat them, copy them.
Homepage image via Twin Design / Shutterstock.com
https://digiday.com/?p=96495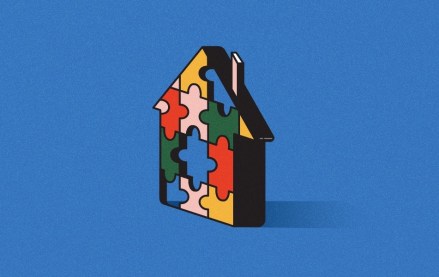 September 22, 2023 • 4 min read
Apartment Therapy's president Riva Syrop took the stage at the Digiday Publishing Summit to discuss the convergence of commerce and sponsorship revenue within its Small/Cool event.
September 22, 2023 • 4 min read
Media execs took stage at the Digiday Publishing Summit to discuss the growing importance of ROI in ad campaigns this year.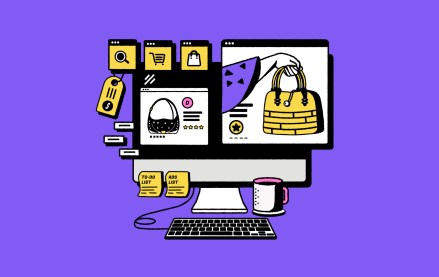 September 22, 2023 • 4 min read
CEO Satya Nadella said AI assistants will be as ubiquitous as PCs and will help users navigate across apps, operating systems and devices.