Never underestimate the inscrutable, constantly changing tastes of our nation's college students, the kids who inevitably determine what is and isn't cool.
After losing ground among this demographic in 2013, Facebook has reasserted itself on campuses. The percentage of college-aged Internet users (ages 18-24) who use Facebook increased to 92.4 percent in October 2014, up 3.9 percentage points from October 2013, according to data Digiday obtained from comScore.
The jump coincides with increases across all age groups.
Older teens, aimless 20-somethings, millennial moms, grizzled Gen-Xers, Baby Boomers nearing retirement, retired uncles who won't stop sharing Breitbart articles about Obamacare: Facebook made gains among them all over the past year. Facebook's reach — the percentage of Internet users who used Facebook in a particular month — increased 5.6 percentage points across all age groups.
Interestingly, these gains support two seemingly contradicting narratives about Facebook: (1) Facebook has never been more popular and (2) Facebook has been infiltrated by The Olds, which may ultimately render it inherently uncool to The Youngs.
The truth is that both of those things are happening simultaneously, according to Matt Wurst, vp and general manager of social media at digital agency 360i.
"The audience is widely comprised of hip and unhip alike," he said, adding that it would be a mistake to judge Facebook by how "cool" it is. Rather, Facebook is becoming a digital media utility among Internet users of all ages, not unlike an email account: something used by nearly everyone not because of its supposed cachet but because its an increasingly necessary part of their lives.
The trend refutes the narrative that newer apps — namely, messaging apps — will replace Facebook among college-aged users, Wurst said. Those apps will be used in addition, and not instead of, Facebook.
"Those who make up that younger demographic could be more diverseifed in their sharing. While they may not be exclusively using Facebook, they certainly haven't abandoned it either," Wurst said.
The "Facebook isn't cool" narrative came into vogue in October 2013 after Facebook's then-CFO David Ebersman said daily use among younger teens — presumably, those younger than 18 — had decreased in previous quarters. ("We're pleased that we remain fully penetrated among teens in the U.S.," Ebersman added in a bit of extremely unfortunate wording.)
It certainly didn't help that President Obama questioned Facebook's cool shortly thereafter.
Some argued that while younger teens may not want to use the same social network as their parents, they would inevitably age into the service, which has become a staple of young-adult communication. But then in January, it was revealed that Facebook had also seen its popularity dip among college-ages users. Its reach among that age group dropped to 88.6 percent in November 2013 from 91.5 in February 2013.
But Facebook more than made up for that loss as of this past October.
Facebook may not be cool, but it doesn't have to be to remain popular.
Image via Shutterstock
https://digiday.com/?p=99092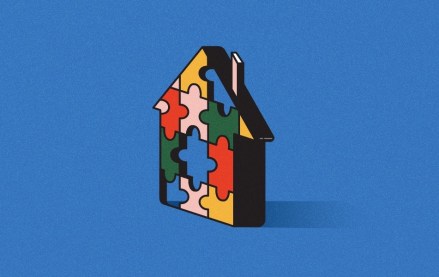 September 22, 2023 • 4 min read
Apartment Therapy's president Riva Syrop took the stage at the Digiday Publishing Summit to discuss the convergence of commerce and sponsorship revenue within its Small/Cool event.
September 22, 2023 • 4 min read
Media execs took stage at the Digiday Publishing Summit to discuss the growing importance of ROI in ad campaigns this year.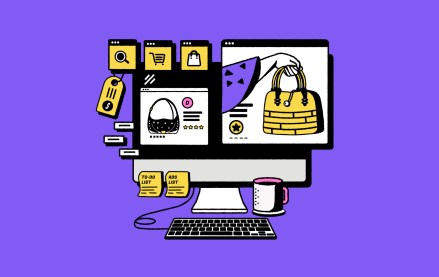 September 22, 2023 • 4 min read
CEO Satya Nadella said AI assistants will be as ubiquitous as PCs and will help users navigate across apps, operating systems and devices.