Last year, when "The Girl With The Dragon Tattoo" was released in theaters, ApartmentTherapy.com noticed something weird in its social analytic dashboard: its audience was heavily talking about the film across the social Web. A light bulb went off: Let's take an archived article from 2010 showing where people can buy furniture that was described in protagonist Lisbeth Salander's room and repurpose it for those who seemed to be really, really interested (as based on the traffic coming from the social nets). The result: a huge spike in traffic, to the tune of up to almost 4,000 hits that day, 2,000 the following and then another little spike the following week, according to ApartmentTherapy's CEO Maxwell Gillingham-Ryan.
Publisher's have been looking at data for many years now. If you were a publisher 10 years ago, you probably spent a lot of time banging your head against your desk trying to figure out how to use SEO data to help drive traffic or even create easily searchable content. There's clearly more data to comprehend today, much of it coming thanks to social media. Publishers are now regularly tapping into those pools of social data to inform, and even dictate, the content they create.
Editors at outlets from New York Magazine to Complex Media to GamesRadar.com pay attention to this data as it can push certain editorial decisions, giving insights into what an outlet's readers are interested in.
"We write for an audience and care what people are responding to," said Ben Williams, editorial director at New York Magazine, which uses Newsbeat. "That's a factor in deciding what types of stories we do tomorrow, today or even next week."
Social data helps publishers understand what content is performing well, and it also gives clues about how to improve content that doesn't perform as well (based on drive traffic). Repackaging a story to get more traffic is nothing new. Something as simple as tweaking a headline to draw attention to the story has been happening for years. What is new, however, is the real-time analytics that give publishers a better understanding of up-to-the-minute discussions surrounding particular articles.
"Social data is at the heart of almost every content decision we make," said Gary Steinman, editor in chief of GamesRadar.com. Many of those decisions come in real time. Steinman said that, based on real-time data, "we try to time our best content for key traffic hours, and we also time Facebook and other social promotion accordingly. We can measure the impact of promoting a story on Facebook, or even having someone else promote one of our stories among their communities."
"Those decisions about making those resource choices can be much more direct with that information," said Elizabeth Osder, svp of strategy and business development for JumpTime, a content value analytics company. "You really do see clues from the social space and then create content based on it, but then also react in real time to enhance it."
Ultimately, publishers want to reduce bounce rate and engage people deeper in the site, as the longer on a site, the higher the odds of clicking on an ad. Publishers are using social outlets to create a signal boost for a piece that hasn't performed well, but will also use social data to put relevant links to articles that may have underperformed at the bottom of strong performing articles to keep users on the site.
"We keep an eye out for if a story blows up really big," said Williams. "We use the tool to use most relevant links to keep users on the site, and we'll play with that."
Social data can also inform how to share articles across the social Web. Scott Cherkin, evp of product and business development for Complex Media, says that social traffic is up 1,000 percent year-over-year precisely because the outlet has learned that posting the article headline and a link isn't enough. It will personalize a post — on Twitter or on Facebook — but it will also share an image or create a mini-poll surrounding the article's content.
"Getting a mini-poll going has been great for comments and shares and people buzzing," he said. "That translates to traffic over time. No question it works."
Data from social media can inform editors how to approach content creation. While no editor is going to rely solely on what the masses on Facebook are saying, an editor can decide how to read the momentum of a story on Facebook.
New York magazine's Williams gave an example. Vulture, the site's entertainment arm, has overnight bloggers, and if there's a particular story about a TV show that aired the night before that has performed well, sometimes editors will see the next day if there's a good way to "follow up on it, if it makes sense editorially," he said. "It falls into what knowing people are interested in. If it's a big hit, you might do a specific follow up designed to get repeat readers."
Planning content is difficult, whether it's around longer-term trends or instant hot topics. Social data can help publishers and editors react and quickly decide how to tackle a story.
Discussing the process of using a social data dashboard from social analytic company Parse.ly to figure out how to use social data to repurpose its "Girl With The Dragon Tattoo" story, Apartment Therapy's Gillingham-Ryan said, "This was content that was already written that it knew to surface only because of Parse.ly (it took 30 seconds). We use it all the time now to check trending topics and also to monitor which posts are doing well by writer on our site."
https://digiday.com/?p=10247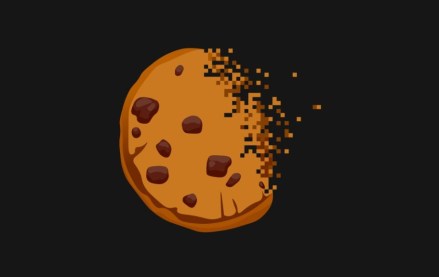 September 25, 2023 • 1 min read
During the Digiday Publishing Summit, execs from companies including Condé Nast, Dotdash Meredith and Thomson Reuters assessed the industry's readiness.
September 25, 2023 • 5 min read
Publishing executives shared their honest and unfettered opinions on the rise of generative artificial intelligence technology and its impact on traffic, IP protections, content production and jobs at the Digiday Publishing Summit last week.
September 25, 2023 • 5 min read
Here is A sampling of other AI-related news from last week.