The Economist CEO is leaving in latest executive departure
November 27, 2018 • 4 min read
•
•
The Economist CEO Chris Stibbs has stepped down from his post after five and a half years and 13 years at the publisher.
In an internal email sent Nov. 26 seen by Digiday, Stibbs remarked that subscriptions to The Economist are now the biggest contributor to Group profit and they have significantly reduced the publication to exposure in heavily disrupted media markets.
"We must continue to build a culture of technical excellence that will allow our digital products to match the world-class quality of our journalism and analysis; we must also help the Economist Intelligence Unit continue its trajectory of growth, fuelled by new product lines," reads the email. Stibbs will remain in his position until the board appoints a successor, which could take between six to 12 months.
An Economist spokesperson has confirmed his departure.
Stibbs' exit follows that of around 15 people across the media and circulation teams in the U.S. and U.K., while total staff across the media and circulation teams is roughly 400 people. Globally The Economist has closer to 1,300, according to sources at the publisher. Among those who have left are chief technology officer, Mark Brincat last week, chief financial officer, Toby Burton last month, and president of The Economist Group, Paul Rossi, who left in July.
"There's so much talent walking out the door," said a source at the publisher requesting anonymity.
Under Stibbs, the circulation and media sides of the business were split to drive growth. Earlier this year, the teams were then brought together under the current publisher and chief operating officer Michael Brunt so that circulation, sales and events were under one team.
An Economist spokesperson commented via email saying: "We are always reviewing and refining the way we do business. There have been some departures but this is really nothing out of the ordinary as we have more staff at present than we did at this time last year, supporting The Economist's products and client services,"
The changes at the publisher's top table reveal the challenges in driving growth in both advertising and subscription sides of the business, and are not unique to The Economist. Paywalls inevitably lead to fewer pageviews. In theory, richer audience data from subscribers can be more valuable for advertisers, but internal fiefdoms can cause friction. While The Economist is still a profitable business, media can be brutal, and post the pivot to paid, many publishers are working out the best way to manage a hybrid advertising and subscription models.
According to The Economist's interim report dated this September, revenues were up 2 percent, or £3.2 million ($4.11 million) and profits were up 11 percent compared to the previous period the year before. This is partly thanks to selling political news and analysis company CQ-Roll Call in August 2018 for $180 million. The Economist added 19,000 subscribers to the previous year's total, partly due to spending £28.5 million ($36.6 million), 10 percent — or £2.6 million ($3.3 million) — more than in the same period last year.
However, revenues from the advertising and marketing side of the business were 2 percent lower than for the same period the year before. According to sources, ad revenue is more of an afterthought in a challenging market dominated by the duopoly. For example, advertising isn't included in the new mobile app, which was designed to drive retention, and the newly designed website has 30 percent less advertising space. The publisher also implemented a GDPR consent management platform that was designed to not offer any audience targeting capabilities, including geography, despite 98 percent of its ad campaigns requiring geographic targeting, according to a source. With no new advertising products to sell, reaching higher targets during a difficult media market is challenging, said a company source.
"People are not thinking of the Group but their own well-being, what's easiest for them and going to give themselves the biggest boost," said another source requesting anonymity. "It's short-term thinking. But I don't imagine it's very different from anywhere else."
During an all-company review of the first half of the year made by Stibbs earlier this month, no mention was made of people leaving.
"It feels like they are treating people like a commodity," said a source requesting anonymity. "Historically, transparency was a big thing. We believed we were all in it together, working for the good of the brand. Now, it feels like they are in it for the money."
A recent success has been launching The Economist Discover channel on Snapchat. However, driving change in legacy print businesses with shareholders poses many challenges.
"Costs have been going up, in part marketing related to drive the core circulation base," said independent media analyst Alex DeGroote. "Debt is also significant. The dividend is under threat."
https://digiday.com/?p=313184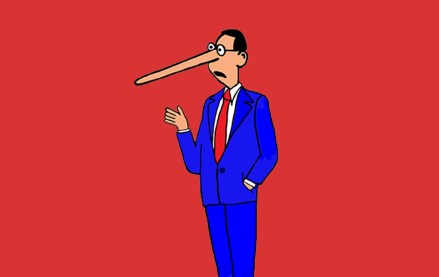 October 3, 2023 • 7 min read
•
•
A new definition for MFAs is available but the vague nature of the guidelines is leading to a lack of standards that might prevent adoption.
October 2, 2023 • 1 min read
•
•
The publishers who attended DPS were focused on the potential upsides of applying the technology to their operations while guarding against the downsides.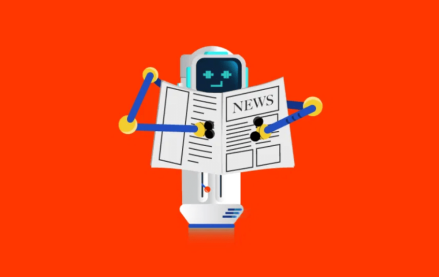 October 2, 2023 • 4 min read
•
•
Now that ChatGPT users can surf the internet for information, some publishers are reconsidering the weight of the issue.