The Economist is ready to move beyond the impression and bet heavily on user attention-based selling as the future.
The publisher, which operates a hybrid subscription and ad-funded business model, is offering marketers globally the ability to buy readers' attention in-app and online, on a cost-per-hour (CPH) basis. The move follows the Financial Times' adoption of time-based selling in early 2015.
"Viewability doesn't provide attention. It is a proxy for quality. The next step in the evolution of media buying is trading attention," Ashwin Sridhar, global head of digital products revenue at The Economist, told Digiday.
The publisher's "attention buy" model will see it charge advertisers only for display ad impressions — it doesn't yet extend to video, but that will come later — that generate over five seconds of "active" view time. Scrolling up and down a page, typing on a keyboard or using the mouse will all count as active reader behaviors. It will work with analytics partners Chartbeat and Moat Analytics to make it happen.
"Anything below five seconds we don't class as meaningful attention," added Sridhar. The ad must also meet the IAB's standards for display ads, so half the ad must be deemed in-view.
It's not the first publisher to try the method. The Financial Times pioneered the technique last year and has since run multiple campaigns traded with CPH metrics. The Economist also dipped its toe in the water by offering marketers a cumulative time-spent guarantee of up to 750 hours viewing a full-page ad in its digital editions last year.
However, The Economist's new CPH package has some marked differences from the FT's: It will roll out in-app across its digital editions, and it will cap attention at 30 seconds per impression.
The reason for the cap, according to Sridhar, is The Economist specializes in in-depth, analytical content rather than quick-fix news. As such, readers tend to spend longer with its articles. In fact, it boasts an average dwell time of seven minutes, 29 seconds per site visit, while readers of its in-app editions spend an average 45 minutes, 20 seconds over the weekend, according to the publisher.
"If an advertiser has bought an hour of time and there is an infographic featuring a deep dive into some data-immersive content, the user may spend all that time on that one article. The ad then may have been on the screen for 20 minutes, but because of the diminishing return on additional exposure time, we will cap the attention at 30 seconds," said Sridhar.
Viewability-based trading became mainstream only recently when marketers began demanding more media accountability for their spend. Any publisher worth its salt will offer viewability-based trading. But Sridhar believes viewability is just one part of the puzzle.
Ads that run at the top of the page are generally deemed the most "in-view," and so all The Economist's viewability-based campaigns optimize in order that all ads appear only in those positions. But on the Economist.com, much of its most engaging content is below the fold, again due to the in-depth nature of its editorial. This is where CPH can come into play effectively.
To prove the value of time-based metrics, The Economist tracked the "active view time" per thousand impressions for its top 20 advertisers, all of which were running viewability-focused campaigns. It found that achieving high viewability rates didn't equate to higher user attention (see below graph).
"When we charge premium, we are delivering the viewability ask that advertisers have. Viewability, or the certainty of the ad displaying, is above the fold. But user attention is below the fold," said Sridhar.
No publisher can claim 100 percent viewability rates, so to accept those demands from clients, they must over-deliver impressions to hit the target, and for that, they can charge a premium, which advertisers are willing to pay for better-quality media.
Yet the definition of quality media needs to be more flexible, according to Sridhar. "Advertisers are OK paying a premium for viewability, as all publishers are charging this. But in focusing exclusively on viewability, advertisers are compromising on user attention."
The publisher has a major brand launch partner on board for a two-month campaign, though it wished to stay anonymous. To demonstrate its commitment, Sridhar said the client has shifted its entire digital budget over to CPH. (It would previously have traded on a CPM basis with the Economist.) Discussions with other marketing partners are underway.
"I believe we are going to see more and more publishers move to time-based methodology," said Shenan Reed, digital president at MEC. "It puts a proper value on the customers time and helps the advertiser be more effective."
Joe Marchese, CEO of TrueX, an engagement-based ad platform, said he's glad to see another publisher focus on time-based buying but added that it's only a first step: "As more publishers get there, I think we're going to get to a place where the ideal outcome is that every impression is rated on a scale," he said. "That would get us out of this place where publishers are just trying to create as many impressions as possible."
https://digiday.com/?p=144614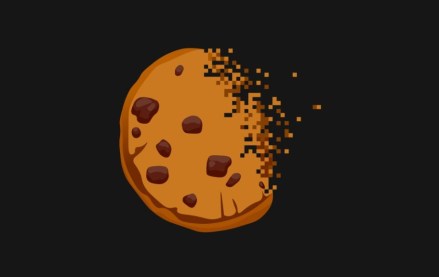 September 25, 2023 • 1 min read
During the Digiday Publishing Summit, execs from companies including Condé Nast, Dotdash Meredith and Thomson Reuters assessed the industry's readiness.
September 25, 2023 • 5 min read
Publishing executives shared their honest and unfettered opinions on the rise of generative artificial intelligence technology and its impact on traffic, IP protections, content production and jobs at the Digiday Publishing Summit last week.
September 25, 2023 • 5 min read
Here is A sampling of other AI-related news from last week.