HBO gives 'Game of Thrones' fans a peek into the future of storytelling
March 7, 2014 • 3 min read
• By
Digiday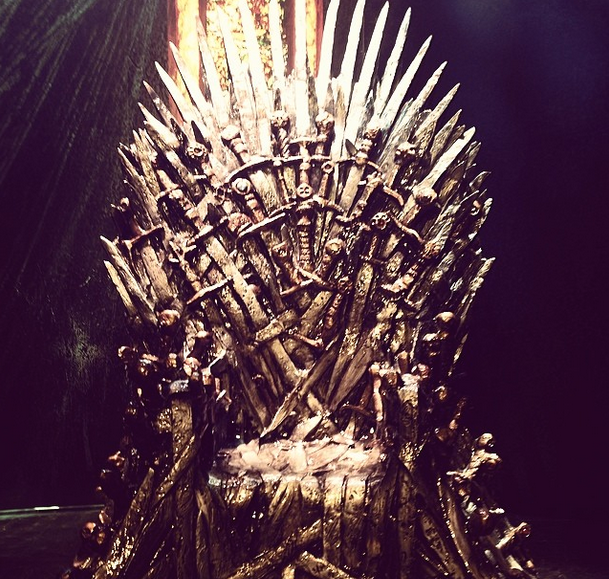 Digiday's coverage of SXSW, which runs March 7-11 in Austin, Tex., is sponsored by Dstillery, the pioneer in audience targeting for brands.
---
There's a brand installation at South by Southwest so immersive a woman momentarily thought on Friday morning she was going to die in it. Scared that she about to plunge hundreds of feet to her death, she screamed "Oh, my God!" — and started inching back from the abyss that yawned before her.
But in reality there was no abyss: The woman was on an inches-high platform at Austin Music Hall, where HBO has set up a virtual reality experience that transports users to Westeros, the fictional setting of HBO's hit show "Game of Thrones." And even if she did trip and fall, Tony Berger, CEO of Relevent, the experiential marketing agency partly responsible for the installation, was there to catch her.
The installation uses the popular Oculus Rift virtual reality headset and tactile cues to give users the sensation that they're scaling The Wall, a several hundred foot ice fortification that prominently features in the show. The headset's immersive display changes realistically along with the user's head movements, allowing users to determine what they want to look at. Meanwhile the floor vibrates to make participants feel like they're in a squeaky elevator and fans blow cool air to remind them they're atop a giant block of ice.
Here's a video of this reporter experiencing the installation.

The installation took three months to create, Berger said, with Relevent working with visual production company Framestore to perfect it. (Framestore also worked on the visuals effects for "Gravity," for which it won an Oscar.)
When Framestore isn't winning Oscars, it's a digital agency, working directly with brands like Beats by Dre to create digital experiences. For Mike Woods, founder of Framestore's digital department, the installation is both a sign of how far brands have come in terms of their willingness to experiment with digital and the future of immersive storytelling for both advertisers and media companies.
"Advertisers have spent the last year trying to get their websites to be more immersive," he said. Woods said automotive brands could use this kind of technology to stage virtual test drives while retail brands could show a digital mockups of different home furnishing styles. Media companies will be able to use the Oculus Rift to create media that was previously unthinkable. And while the Oculus Rift is typically viewed as a gaming device, the "Game of Thrones" experience hints that it may open new forms of video entertainment.
The installation also underscored how much more daring agencies and brands have become technology-wise, Woods said. Eight years ago, Woods was creating banner ads. Now he's making people feel as though they might plummet to their deaths in the fictional land of Westeros.
"The fact that they're willing to back unprecedented tech work is a big step," Woods said. "A few years ago, if it hadn't been done before, they'd be very afraid to put big bucks behind it."
https://digiday.com/?p=67533