Our coverage of Advertising Week is brought to you by Dstillery, the former Media6Degrees. Dstillery is at the forefront of advertising technology, pioneering new ways to create brand value for marketers by extracting signals from the complete customer journey and activating them across all screens.
There were rope lines. There were videos with stars like Imogene Heap and Kevin Spacey. There were fancy hors d'oeuvres passed by would-be models. And, of course, there was a presentation by everyone's favorite nerd, Nate Silver. Welcome to the upside down world of the programmatic upfront, the latest in nerd chic.
AOL managed to put on quite a show last night, especially when you consider it wasn't presenting a slate of celebrity-tinged programming but a new way to access ad inventory without as many humans and with far more precise targeting. And there was steak with that sizzle. AOL has already signed some agencies, like Accuen, Havas, Horizon and Magna Global. Others like DigitasLBi, Razorfish and VivaKi are considering commitments. AOL also announced at the event that brands will have access to premium reserved AOL inventory through its private marketplace. That's a big deal in a programmatic ad world that wants to move out of the remnant ghetto.
And yet, there's the reality that the shift to ad automation is rather early. Last week, at the Digiday Exchange Summit, one speaker noted how he'd recently spoken to a room full of marketers and asked what a DSP is. Few hands went up. And AOL itself, fresh off the Adap.tv acquisition, is still making its bones in a world dominated by Google. The glitzy upfront, held on the west side of Manhattan at a trendy loft, meant to send a message: programmatic is a big part of the future of media, and AOL would be a key player.
"It's a gamble for them," said Vikram Somaya, gm of WeatherFX at The Weather Company. "No one's completely sold what this space will look like in three months. [Having an upfront] indicates they're making a play. It's a good time to do it." One digital planner at a major brand said at the event, "It's an oxymoron. We're moving more into programmatic, but not sure how this will all shake out."
But the event, which featured lines around the corner and hundreds of attendees, was as much about image as anything. Approaching the event site, attendees were greeted by a giant AOL billboard more reminiscent of a movie premiere than your run-of-the-mill ad tech gathering. This is still advertising, after all. Marketers like excitement.
"We've been talking about programmatic, direct or private marketplaces for three years," noted John Battelle, CEO of Federated Media. "The market has not coalesced around it yet."
And that's in large part because most programmatic advertising events resemble plumbers conventions. To the conventional marketer, they're a whirlwind of bizarre acronyms, arcane arguments over terminology and technical specifications. They rarely talk the marketer's language. AOL clearly wanted to avoid that. The Lumascape wasn't mentioned a single time. Data was mentioned through the lens of Netflix's "House of Cards," through Nate Silver, through the gm of the Houston Rockets. Progress is never a straight line, but it inexorably arrives.
Battelle pointed to search as an example of how an industry can overlook or ignore newness. Brands didn't buy search for the first five years, he said. Brands didn't buy the Internet for the first five years. And therein lies the biggest problem for programmatic: brands don't know how to buy this. Those that do don't want to be driven by brand prerogatives.
"The two need to get together," Battelle said, "and this is a good way to get that movement."
"We'll see more publishers do this soon enough," Somaya said. "But it's just automated buying. If you want to speak to another buyer in a different way, [a programmatic upfront] makes sense. In the end it's just buying and selling shit."
Image via Shutterstock
https://digiday.com/?p=50402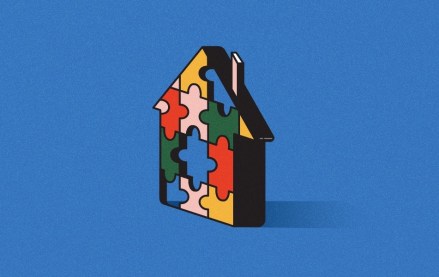 September 22, 2023 • 4 min read
Apartment Therapy's president Riva Syrop took the stage at the Digiday Publishing Summit to discuss the convergence of commerce and sponsorship revenue within its Small/Cool event.
September 22, 2023 • 4 min read
Media execs took stage at the Digiday Publishing Summit to discuss the growing importance of ROI in ad campaigns this year.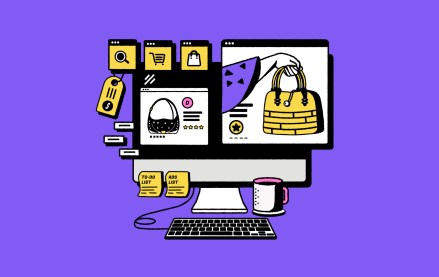 September 22, 2023 • 4 min read
CEO Satya Nadella said AI assistants will be as ubiquitous as PCs and will help users navigate across apps, operating systems and devices.