How The New York Times' Taylor Lorenz gets teenagers to talk about their digital habits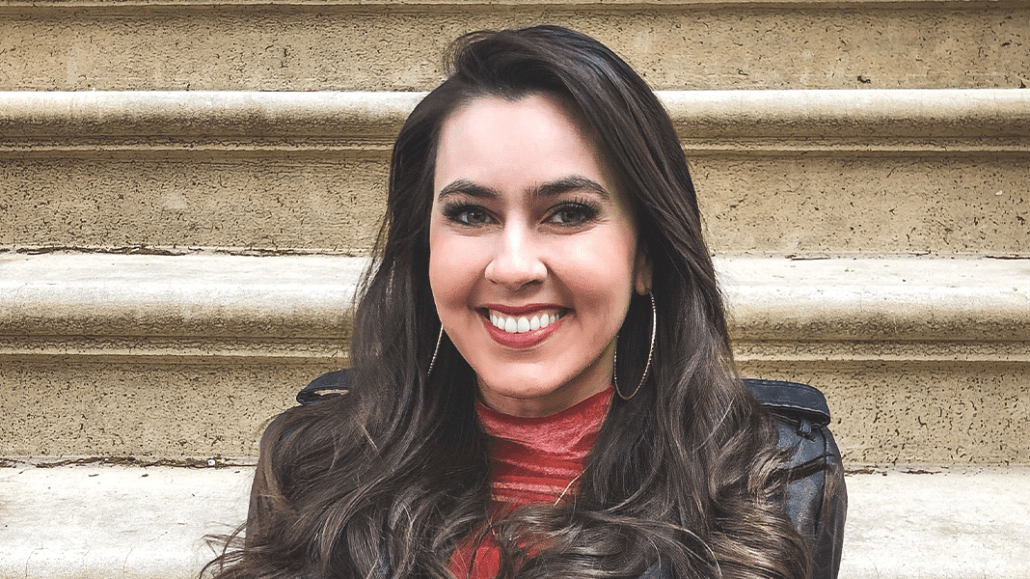 The moment that the New York Times's technology reporter Taylor Lorenz's alarm goes off at 6:30 a.m., she is on the internet trying to get caught up on the latest in internet culture and memes. When she's not traveling to Los Angeles or Atlanta to make human connections with her sources, she spends her 10 a.m. to 6 p.m. days in the office oscillating between interviewing teenagers or writing viral features of the famous figures on the internet. 
This is how Lorenz unearths and writes her must-read stories on digital culture.
On the challenges of covering internet culture…
"The biggest, most challenging thing about my job is getting teenagers to talk to me on the phone and getting them to let you into their house and follow them around. To have a photographer come is overwhelming; a lot of kids don't want anything to do with it, especially if their parents aren't fully aware of what they are doing. I really do not call myself a teen reporter, mostly because most of the stuff that I write about has nothing to do with teenagers. I've been writing about this stuff for a long time and only in the past two years did people associate my beat with teenagers. Before my beat was always associated with millennials."
On developing sources…
"I have written about that stuff and treated people who make a living off the internet as very valid from the beginning, which most people in mainstream media weren't doing back in 2012 and 2013.
I don't really use email. My Instagram DMs is the first [thing I check] in the morning. It's just like email to me. It's my main inbox. My DMs are open on every platform and I try to respond to everyone. I want them to know I'm not some reporter up in an ivory tower. I'm on the internet with everyone else and I want to hear from everyone. The internet is basically run by teenagers. If you're on there enough, you end up coming into contact with them.
I comment on every single TikTok on the "For You" page, like 'oh cool' or 'lol' just to get the conversation going because that's how you meet people. Part of it helps being a woman, to be honest. I think it's much easier for me to slide into these people's DMs in a non-threatening way than from a male journalist in his 30s kind of DMing random teen girls. So I definitely use that to my advantage. I never talk to teenagers like I'm trying to be a teenager. I want them to know that I am a journalist even though I want them to feel casual enough that they could message me at any time."
On traveling for stories…
"It feels in my heart that I'm traveling like half the time but probably that's not true. It's probably around 30%. I try to avoid traveling but the thing is, stories are so much better if you can go there. A travel day is basically a wash. I can't write unless I'm in a zone and I can't get in that kind of a zone if I've been in an airplane that day. I cannot work in an airplane. I'm terrified of flying and I can't ever relax."
On her social media usage…
"Pretty much from the moment I wake up to the morning I go to sleep I'm on my phone in some capacity. The times that I don't check the internet is when I'm writing because it's distracting.
I post [on TikTok]. I have like 150,000 followers now [editor's note: She has 292,000 followers]. I always try to be active on everything because the thing is, if you DM someone and you have a completely empty profile, you look like a weirdo or a scammer. And also you want to understand the platform enough as a user that you have to be a poster, not just a lurker. It's a way to engage with your community." 
On unwinding and self care…
"I watch a horror movie almost every night. It's the only thing I can watch. I'm obsessed with horror movies and if I didn't work in media, I would try to work for Blumhouse Productions — maybe I still will work there at some point in like 10 years if I'm not a reporter anymore. 
I read something on Vice about why some people love horror movies and it was saying something about if you have a lot of anxiety, it's a channel for that anxiety and that kind of made me think that that could be true. I have an insane level of anxiety so I think that I can only watch horror because it's the only thing that can keep my attention and keep me less stressed.
It is incredibly mentally taxing to deal with harassment and it's something that I deal with a lot online. I know that journalists are technically public figures, but I take every mean comment so personally. Some days I'm so depressed about some comment on the internet that I can't work. 
That's just a fact of being a reporter on the internet these days. I don't even cover a controversial beat but if PewDiePie makes a video about you and suddenly you have all these people harassing you for days and it's just a lot to deal with."
https://digiday.com/?p=361635