Publishers want in on the virtual-reality bandwagon.
Discovery on Thursday launched Discovery VR, a new app and website that will be the first part in the company's larger foray into virtual reality. The tech, which is built around the idea of delivering new experiences, has already proven to be a good fit for Discovery's brand. One of its early videos gives viewers a virtual look at a gold mining operation. In another, a professional surfer gives viewers a 360-degree crash course on his craft.
"We can turn viewers of our videos into characters in our videos and literally immerse them in our stories," said Discovery Communications svp of digital Conal Byrne. "I haven't seen another medium or technology that can do that."
Byrne, who stressed that Discovery VR "is not a marketing stunt," said that the company is putting a lot of time and money into the effort. Discovery's already pulled together a team of around eight people across its video production and content teams to lead the push into virtual reality. While the site has only published a handful of videos so far, it's already sitting on almost a year of virtual reality programming, according to Byrne. Some, such as "Mythbusters: Sharks Everywhere!" are attached to existing Discovery properties, while others ("Freeboarding San Francisco") stand on their own.
Discovery's venture into virtual reality puts it in the company of The New York Times and Gannett, which have experimented with virtual reality, as well as Fusion, which announced its own virtual reality unit, Fusion VR, earlier this month.
The three-person unit has already cut its teeth on a handful of videos, including a deep dive on blue whales and an inside look at a Fusion reactor. It's also putting the finishing touches on a virtual reality video that will give viewers an first-hand look at solitary confinement, which will be part of a broader investigation on juvenile prison system.
Stories like that get to the heart of virtual reality's ability to "generate empathy," which is what makes it appealing for journalists, according to Fusion chief digital officer Daniel Eilemberg.
Virtual reality video production, however, is not easy to execute for video teams used to working in two dimensions. Not only does it require more cameras and new skills, but it requires new approaches to storytelling as well. Discovery's Byrne said that the average virtual reality video takes three to seven times as long to put together in post production. "That's where your end up spending most of your time," he said.
Publishers' investment in VR comes as the technology is finally inching towards mainstream appeal, after years of false starts. Facebook's $2 billion acquisition of virtual reality headset maker Oculus VR is the most visible of these moves, but major tech companies such as Sony and Samsung have also announced plans for high-end virtual reality hardware. Google, in contrast, has chased at the low-end via its Cardboard platform, which Byrne said has the best chance of taking the tech mainstream.
But despite these advancements, publishers admit that it still feels a bit early for virtual reality, which hasn't been widely adopted and is still in the realm of science fiction for many people. Publishers might find that their virtual reality viewers might be virtually nonexistent.
"It's all still very highly experimental and the audiences are still very small compared to what you can reach in other formats," said Eilemberg, who added that, in the end, that might not be a bad thing.
"Experimentation is core to what we do and there's a lot of value in getting in early," he said.
https://digiday.com/?p=133404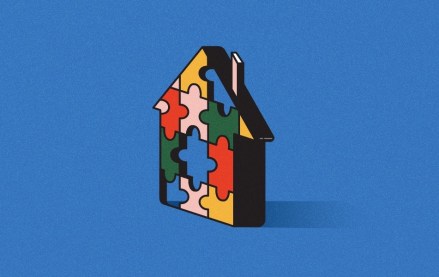 September 22, 2023 • 4 min read
Apartment Therapy's president Riva Syrop took the stage at the Digiday Publishing Summit to discuss the convergence of commerce and sponsorship revenue within its Small/Cool event.
September 22, 2023 • 4 min read
Media execs took stage at the Digiday Publishing Summit to discuss the growing importance of ROI in ad campaigns this year.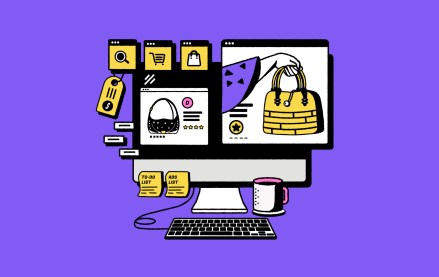 September 22, 2023 • 4 min read
CEO Satya Nadella said AI assistants will be as ubiquitous as PCs and will help users navigate across apps, operating systems and devices.