How digital studio Collab helps video creators make money — often off old Vine clips
April 19, 2019 • 4 min read
Digital studio Collab is best known for helping former Vine stars find their old videos on YouTube, claim them and make money off of ads that run before those videos.
Collab said it recently surpassed the $100 million mark in earnings delivered back to creators, which includes the 1,000 or so creators it represents on video rights management on YouTube, as well as branded content and other advertising deals secured by Collab on behalf of creators in its YouTube network, which spans 300 creators and 500 channels.
On the rights-management side, Collab helps creators make money in multiple ways. The main way is by actively claiming unauthorized uploads of creators' videos — many of which are old Vine clips — by other YouTube users. These YouTube videos can be in the form of Vine compilations, which have become a popular content category on YouTube, or standalone videos re-uploaded to YouTube. Collab also has 50 of its own YouTube channels, including Funny Vines and Funny Pet Videos, which regularly feature Vine compilations featuring the talent within its network.
About 54% of the revenue paid out by Collab to creators comes from rights claims and the syndication of their videos on YouTube channels operated by Collab, according to Tyler McFadden, co-founder and co-CEO of Collab.
"We have created this passive revenue stream for creators, and it continues to be an important source of revenue for them," said McFadden.
One such creator is Andrés Burgos, the patriarch of a family that started out making sketch comedy and other videos on Vine. Unable to make money off of their Vine videos outside of doing branded content deals, Burgos said that he was unaware that his videos — along with other popular videos from Vine stars — were being uploaded to YouTube and being monetized by other users. After hearing from other Vine stars about Collab's rights-management services, Burgos was approached by Collab for representation. While Burgos declined to say exactly how much revenue Collab has delivered back from rights claims, he said it's "enough for David Dobrik [a creator with 12 million subscribers on YouTube] to buy a Ferrari."
Beyond rights management, Collab represents its creator network on branded content and other ad deals. In January, Collab gained the ability to sell ads directly across its YouTube network, which gets more than 3.5 billion video views per month, company executives said, citing Comscore data. That's a decent chunk of ad space, which the company will now directly sell. As a result, Collab is on pace to grow creator payouts to $150 million by the end of 2019, executives said.
"There's a tremendous market value in that reserved inventory, especially with a network of our size," said Dave Rosner, evp and head of marketing for Collab.
Collab is also building out other talent services for its creators. The company has a 30,000-square-foot production space in its Los Angeles office, and offers other services such as acting and improv classes, writing workshops, graphic design courses and even professional photoshoots.
"It's part of our overall offering to creators — it's in the contracts," said McFadden. "If you have a channel within our network, you are included in this creator development program. The goal is to help elevate your personal brand and do all of the things that go into helping creators make better videos."
Meanwhile, Collab is also planning to extend its rights-management services beyond YouTube to other social platforms including Facebook and Instagram.
"Even though Vine is not around anymore, there is still a lot of value in the content that was created for that platform," said McFadden.
Company executives declined to comment on Collab's overall revenue numbers but said the company is profitable. (The company, which has 65 people in New York and LA, also has an Asian off-shoot, which it recently spun off and has another 90 employees.)
What Collab isn't is an MCN, executives said. Unlike major MCNs such as Maker Studios and Fullscreen, Collab doesn't have tens of thousands of creators within its network.
"Our core is 300 creators and 500 channels — right off the bat, that's very different than an aggregated network of thousands and thousands of channels," said Rosner. "MCNs were also born out of a time where there was hyper-growth on YouTube and a ton of VC investment going in. This is a company that's boot-strapped to profitability."
https://digiday.com/?p=330972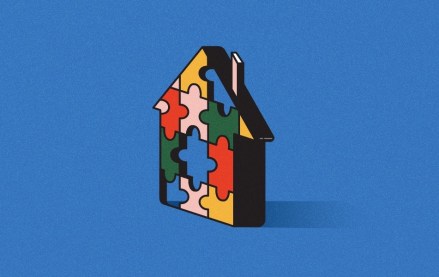 September 22, 2023 • 4 min read
Apartment Therapy's president Riva Syrop took the stage at the Digiday Publishing Summit to discuss the convergence of commerce and sponsorship revenue within its Small/Cool event.
September 22, 2023 • 4 min read
Media execs took stage at the Digiday Publishing Summit to discuss the growing importance of ROI in ad campaigns this year.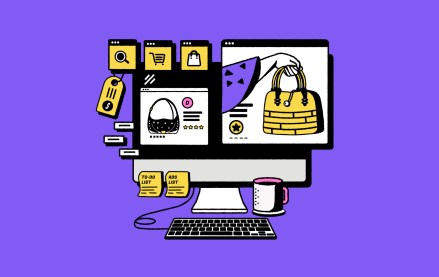 September 22, 2023 • 4 min read
CEO Satya Nadella said AI assistants will be as ubiquitous as PCs and will help users navigate across apps, operating systems and devices.