Digiday's 2022 Media Agency Report Analysis: The state and future of the media agency, client spending, staffing and beyond
November 15, 2022 • 2 min read
Ivy Liu
This research is based on unique data collected from our proprietary audience of publisher, agency, brand and tech insiders. It's available to Digiday+ members. More from the series →
Media agencies are cautiously bracing for a potential recession, even as their clients grapple with inflation and supply chain issues. Despite those concerns, media spending is holding steady or slightly increasing in 2022 and agencies expect to see spending increases in 2023, according to findings from Digiday's 2022 Media Agency Report.
Digiday's senior editor, media buying and planning, Michael Bürgi, Digiday Media's research editor Catherine Wolf, and Digiday's media agency reporter Antionette Siu revealed the full results of the report and answered viewer questions for Digiday+ members on November 2.
Watch the full discussion here:
Watch analysis of 2022 client spending:
Watch analysis of expected 2023 client spending:
Watch analysis of spending by media channel:
Watch analysis of spending by client category:
Watch analysis of programmatic media spending:
Watch analysis of agency experiments with Web3:
Watch analysis of agency expansion of digital practices:
Key takeaways:
Slightly more agencies said clients increased than decreased media spending in 2022.
Nearly one half of agencies (49%) expect client budgets to increase in 2023. Of those that expect increases, 44% expect the increases to be a conservative 10-19%.
Digital display/websites and social media are the top media channels for spending increases in 2022 and 2023.
Agencies are staffing up e-commerce, retail media and data practices as they anticipate continued digital spending and deprecation of the third-party cookie.
Flexibility to adjust budgets and media channel placements dependent on the economy, the supply chain and wild-cards like elections and Olympic Games will be key in 2023.
Expert analysis:
"I'm hearing of the potential of a V-shaped recession, where if 2023 starts off on a bad foot, it's going to be a steep decline in spending, but then by the second half of the year it's going to bounce back up and spending will return. So, that 10-19% increase that most of the survey respondents said could end up getting there, but the first half of the year is going to look, I think, considerably more bleak." — Michael Bürgi, senior editor, media buying and planning
https://digiday.com/?p=475494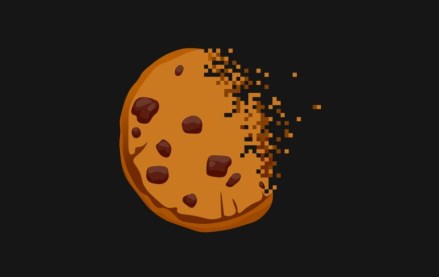 September 21, 2023 • 9 min read
Publishers who attended the Digiday Publishing Summit opened up about their top challenges, concerns and curiosities during closed-door, anonymous town hall meetings.
September 21, 2023 • 4 min read
WBD is seeing ad revenue growth from its YouTube channels and engagement on Threads surpass performance on X.
September 21, 2023 • 4 min read
Powering all of Amazon's hardware is an updated large language model, that could help connected devices actually be smarter.