Digiday Research: Publishers are having trouble hiring for product roles
Hiring new talent is a challenge for the vast majority — 71% — of publishing executives surveyed by Digiday. But the hardest roles to hire for aren't in editorial — they're in product.
Digiday Research surveyed 134 publisher executives to ask them about what in terms of talent management they're finding hard, and the roles they find it especially hard to recruit for.
Digiday Research also asked what type of talent was the most important one that publishers were looking to hire in the coming year. The most important one: product developers and product managers. Fifty-eight percent of respondents said that hiring product developers and managers was very important or important. 
The second most important was data analysts which 53% of respondents said was important. Journalists came in third, followed by programmers. 
Product roles have increasingly become the must-have job capabilities inside publishers. Behind this issue is one of a changing business model: Publishers are increasingly looking for people who can work with both business and editorial (especially as subscription revenue becomes more important) and also work on diversifying revenue opportunities by developing new products, such as new events, new newsletters and new multimedia opportunities.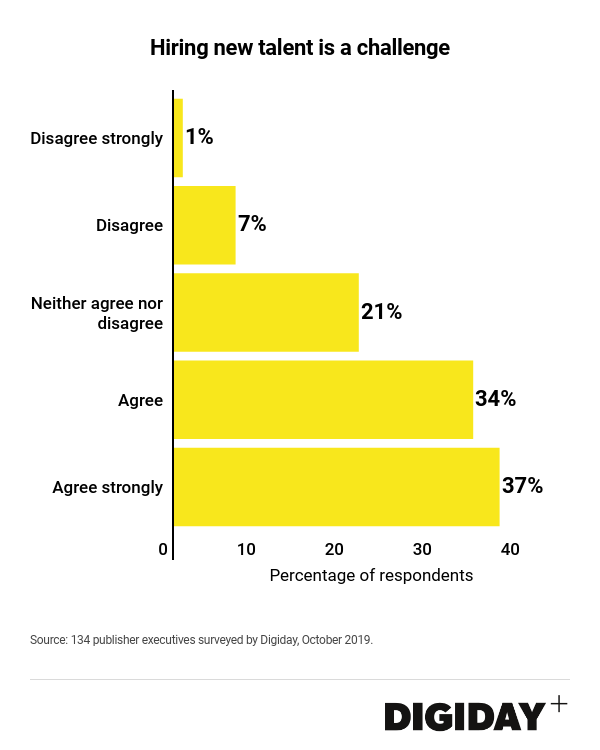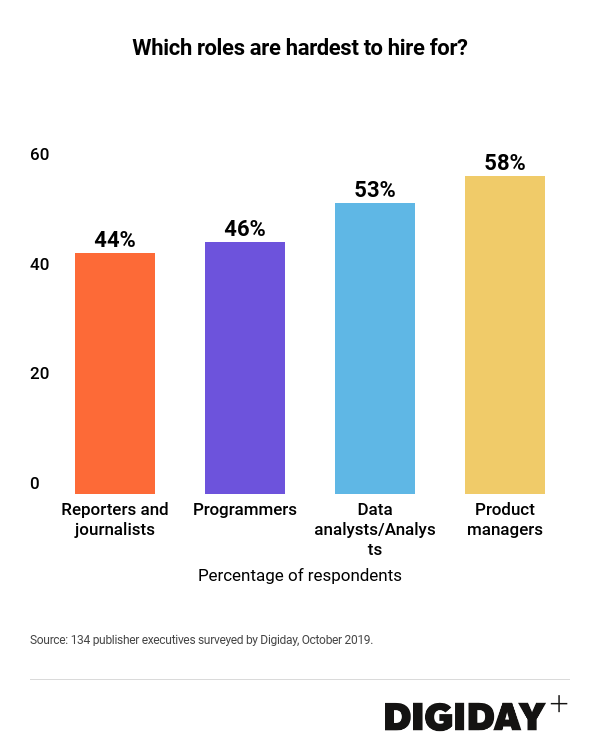 As Digiday previously reported, over the past year, publishers from Bloomberg to Vox to The Washington Post have grown their product management teams. It's almost a new muscle and organizational challenge for these companies, who often don't know where to place these roles — and also, as our research shows, are having trouble finding them as well.
https://digiday.com/?p=352856