TheSkimm founders: We want to be a routine like morning TV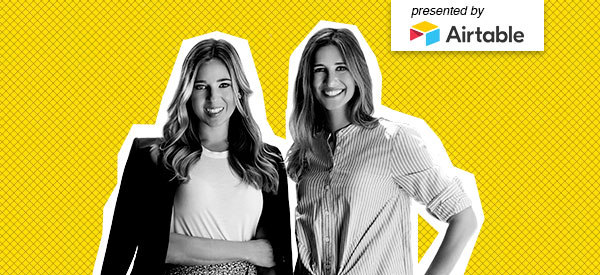 Subscribe: iTunes | Google Play | Stitcher
The media industry as a whole struggles to build a loyal audience for their brands. But theSkimm, which covers big national and global stories of the day, launched about six years ago with email newsletters. Now, with over 6.5 million subscribers, theSkimm is growing into a bigger brand with a loyal audience, and it all started when cofounders Carly Zakin and Danielle Weisberg aimed at becoming a part of people's routines.
"We wanted to make it easier to be smarter through routine, and the first routine we wanted to tackle was email. The first thing that we all do when we wake up is we check our email," said Zakin who joined this week's episode of the Digiday Podcast along with Weisberg. "The ultimate commodity that we could ever hope to create was trust with our audience. We had two guiding principles: Build the brand, and think how technology could fit information into the routines of our audience. The newsletter was the entry point into someone's day. We wanted to re-create morning television. The information was still applicable, but the distribution method was broken."
Edited highlights from the conversation appear below.
The changing meaning of scale
"Scale is measured through intimacy at scale. We don't want to grow without engagement. For us, we're already the biggest in the newsletter game. If we get to 10 million [subscribers] or more, those metrics don't matter. If you get to 15 million, but people don't care, then it doesn't mean anything. Open rate is one way to measure it — can people continue to refer people, building out the Skimm'bassador program? Scale for us is thinking through what does a modern-day audience brand look like. The model we studied the most is Oprah. How do you create that community?"
TheSkimm is not for everyone — and that's OK
"From day one, we never saw it to be something for everyone. It was for a specific customer. We saw a problem we knew how to solve. We had to save people time and create an avenue where you could engage more if you wanted to. There's not a one-size-fits-all approach to news. [We hear] criticism about theSkimm, but the majority of it has come from the media, and it's very telling. The reality is, the current state of media is not for everyone."
Not competing with Facebook
"If we're never going to reach Facebook or Google's scale, then the best way to win is by storytelling for a brand. We don't do display or programmatic [advertising]. We do native advertising. We're not chained to an algorithm. When Facebook changes our algorithm, it doesn't affect our email. We still have that direct connection. Advertisers who have bought that spot with us don't have to worry about that. They also don't have to worry about brand safety."
Going video-first in a Facebook world can be scary
"We are not a video-first company. We have no desire to do that. Putting video or audio into routines of an audience is paramount. We do need Facebooks and Instagrams of the world to help [get] into people's routines. But it's not the only thing. If that's your only or primary source of revenue, that is scary."