BuzzFeed's Jonah Peretti: 'We've proven we can be profitable'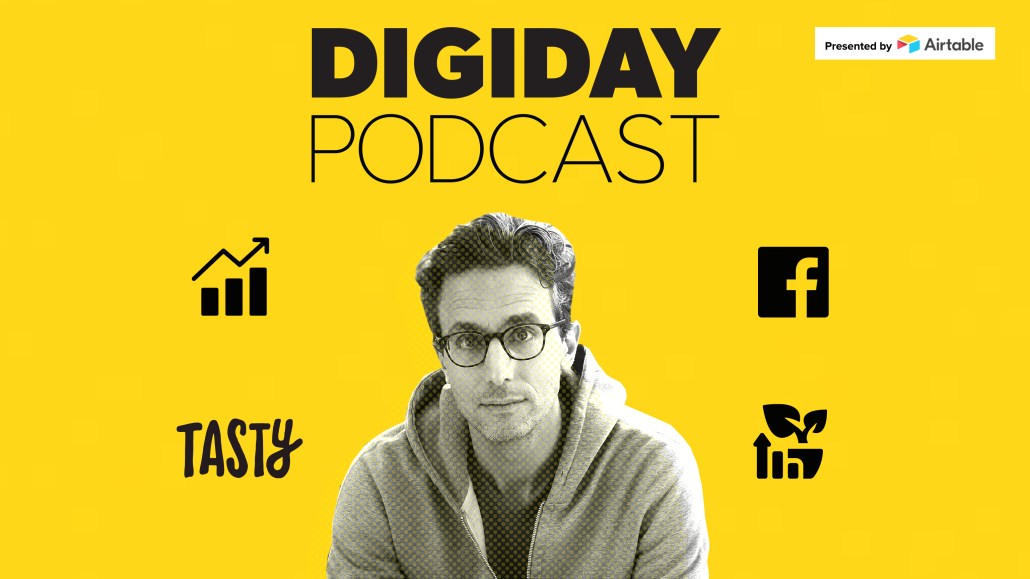 Subscribe: iTunes | Google Play | Stitcher | Anchor
Last year, BuzzFeed missed its revenue targets and with that, its dream of going public. It's a sign of the digital media industry grappling with a difficult environment. But CEO and co-founder Jonah Peretti is still more focused on growth than profitability.
"We've had years when we've been profitable, and years when we're not profitable," said Peretti. "On years, when we're profitable, we haven't said we're profitable. We've proven we can be profitable. I feel good about where our business is now. When you're a venture [capital] backed company, you're investing in the future and trying to build something really big. Sometimes, it's not smart to focus on profitability. Right now, we're focused on sustainable growth so we're innovating, managing our costs in a more rigorous way and we're growing our top line in double digit growth. "
Peretti discussed expectations from Facebook, the crisis in the digital media industry, diversifying revenue and more. Edited highlights below.
Publishers have to get lean and scrappy.
"There are lots of platforms who are generating a lot of revenues but not sharing enough revenue. Digital media companies have to figure out how to get lean, make money on their own and find business models that work. I'm very optimistic about BuzzFeed's business, we have strong double digit growth in the first half, good outlook for the rest of the year. But it's required us to be very nimble, to develop new businesses and to make different parts of businesses work together in new ways. It wasn't easy. It feels like it should be easier when you reach the scale of audience that we do, and have the impact that we're having, it should be easier to generate revenue. We figured out how to do it but other people are struggling. Overall, it's not great for the ecosystem."
Tasty makes no money off Facebook.
"When media got to a huge scale on those platforms, it seemed to make sense that they would find ways to share revenue with the people creating so much value for their platforms. Youtube has done an okay job. With Facebook, we have examples like Tasty, where we are the biggest franchise on Facebook, and we generate zero revenue from Facebook. It creates huge value for Facebook. But we've had to find a bunch of other ways to make Tasty into a great business. It's required us to work around the constraints that Facebook has placed on the ecosystem."
Facebook needs to share more revenue.
"I remain enthusiastic about Facebook as a platform. It's a great place to reach a huge audience and build a brand. The question is, how do you build a business? It seems to me that it would be in Facebook's interest to share revenue and have more control over their platform. Part of my critique for Facebook is why they wouldn't want to ensure of quality content on their platform by sharing revenue and it makes it harder for them to get rid of fake news and clickbait in the newsfeed."
Hindsight is 20/20.
"In retrospect, I think we probably were [dependent on one revenue stream for too long]. Early on, we said we'll do native advertising. When Trump was elected and during the Brexit, there was a bit of a crisis in advertising. People were thinking "should we reach out to these voters?" Brands weren't sure what they wanted to say, they didn't have a voice. There was a big demand during that period of chaos for banner ads and classic display ads to show the product. Part of our nine-box strategy was diversifying revenue to work with all the advertisers. Our revenue is more diverse than it's ever been. Subscriptions and advertising work against each other. What's nice about our model is that our model works together. Direct advertising will be half our revenue next year. Last year, it was about three-quarter, this year will be two-thirds."